From
to
bathing
suit!
suit
business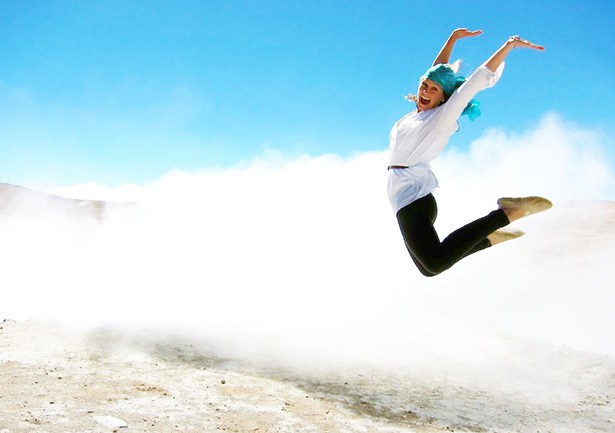 THINK OUTSIDE THE CUBICLE
You are never too old, too busy,
or too blonde to pause what you're doing
and take some time to follow your dreams.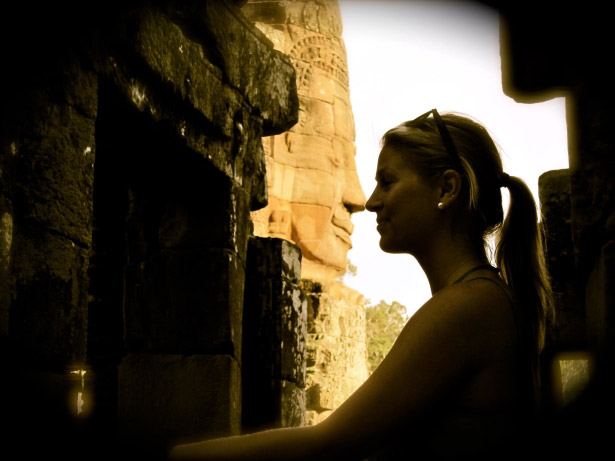 May you never settle
for a life
that's anything
short of
extraordinary!
Hi! I'm Kiersten, a California native, who, not too long ago, left my career in corporate finance to become a world traveler. Since then, I've traveled to over 50 countries and have knocked some big adventures off my bucketlist. I hope to inspire you to live a life you love and settle for nothing less than extraordinary.

Like many people, I was taught to go to college, get a job, get married, have kids and live happily ever after. Not once did I consider that chasing the societal idea of "success" would lead me to an unfulfilling and unhappy life. After graduating with honors and getting a job at a prestigious financial firm in LA, I soon realized I was living someone else's dream. I
left my career to travel the world
,
volunteer in developing countries
, and discover my own happily ever after.
Many readers often ask how I can afford to keep traveling. A few times I've been asked if I'm secretly dating a sheik or am burning through a trust fund. How could a young lady such as my self
possibly
travel so often?
The key is learning to live with less and, above all, compromise. After leaving my job in Los Angeles, I left my luxury apartment, two walk-in closets, my high-end gym membership and cut myself off from all beauty services. I thought these were all things I needed in order to be happy. Silly me.
I moved my things back into my parents home (never thought that day would come) and began traveling with a backpack and a shoestring budget. For nearly three years I lived on less than $50 a day.
Four years later, I am now on the road nine months of the year and have a six-member team helping run this site.
So, how do I make money if I'm always traveling?
1) The Blonde Abroad is actually a multi-level business and has various revenue streams including affiliate programs, consulting, social media marketing and digital content creation.
2) I take press trips where expenses are covered and I am paid for social media marketing or producing content like photography or videography. (You'll always know if I take a press trip as I disclose it in the post). I take these trips when it's a place I'm excited to see, and I think my readers will benefit from my my first hand perspective of the trip.
3) I offer social media and marketing consulting as well as content creation for brands that want to focus on authenticity and engagement. I began consulting out of my own love for social media and branding and enjoy helping create solutions for other companies.
4) I run Blog Mentorship Retreats to provide women with coaching on design, branding and social media. Together, with a web developer and graphic designer, we offer a comprehensive program that gives bloggers the tools they need to build and maintain their dream blog.
5) I also run Photography Travel Tours in South Africa to provide women with technical skills through one-on-one mentorship and workshops in beautiful destinations. with unforgettable memories and beautiful photos. It's an opportunity to meet like-minded female travelers and experience the brightest South African highlights on a luxurious and action-packed photography tour!
If you are a tourism board, hotel or brand interested in sharing the personal side of your destination, learn more about how we can work together.