About
The Blonde Abroad is the go-to website for solo and female travel around the world-- for all women, by women.
Meet The
Blonde
Abroad
Hi, I'm Kiki, a California native, who left my career in corporate wealth management six years ago to embark on a summer of soul searching that would change the course of my life forever.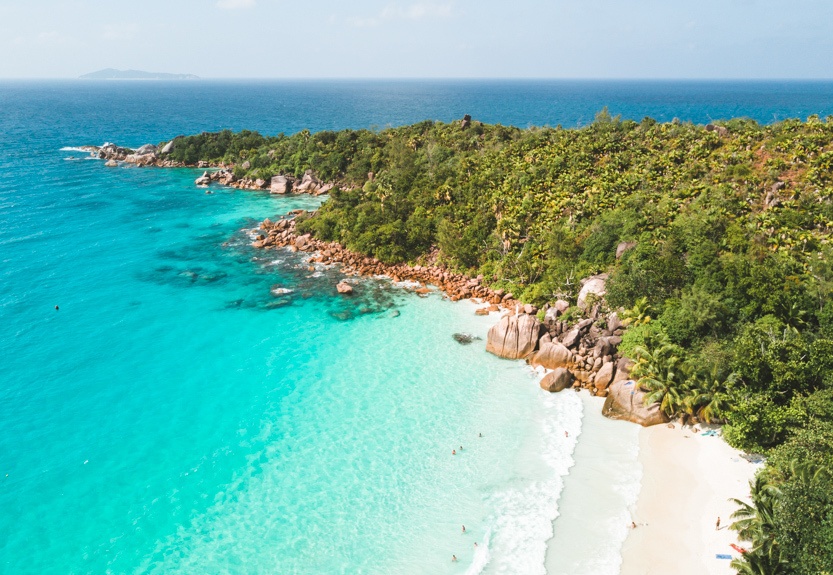 My Favorite Beach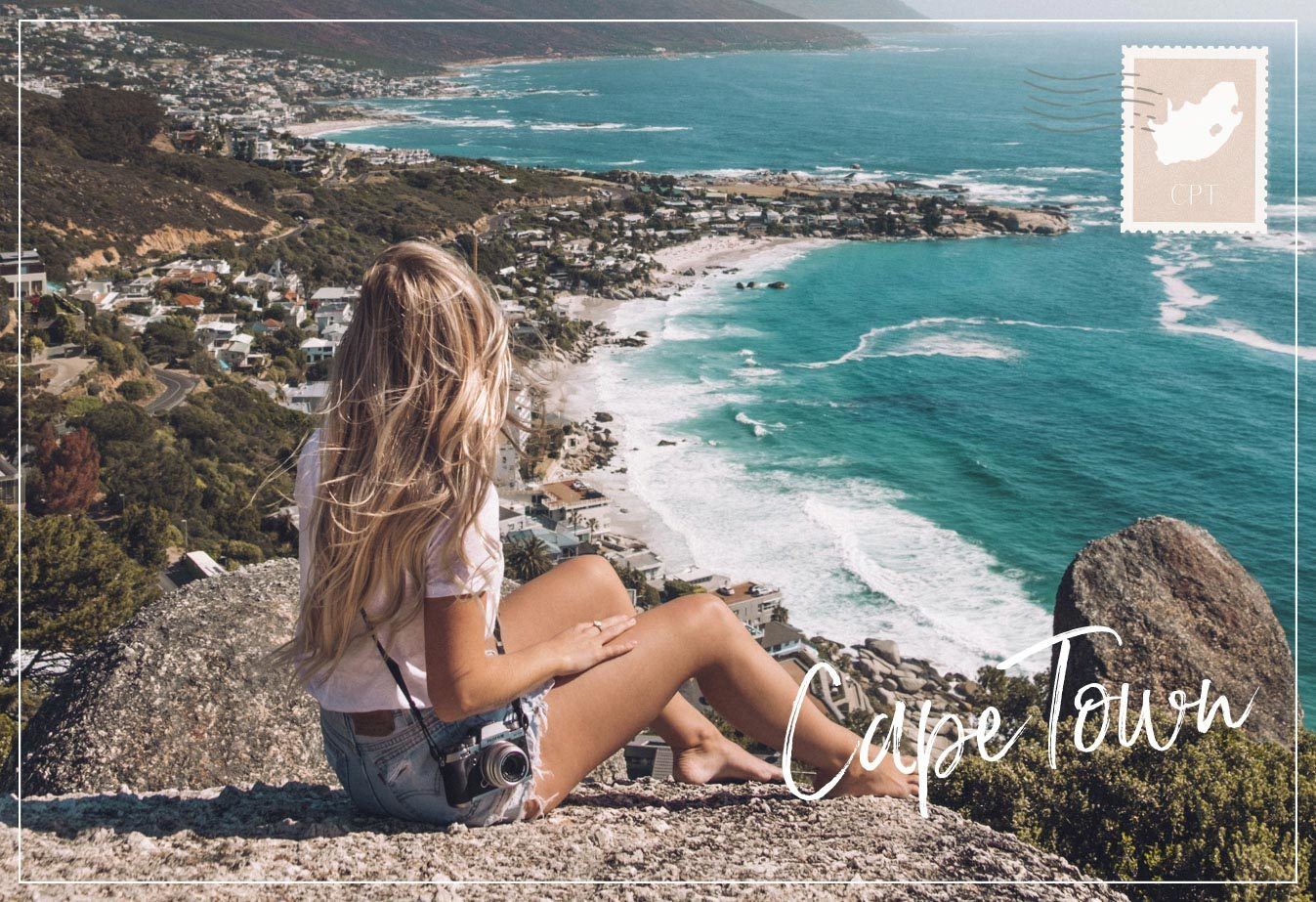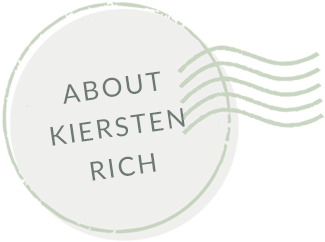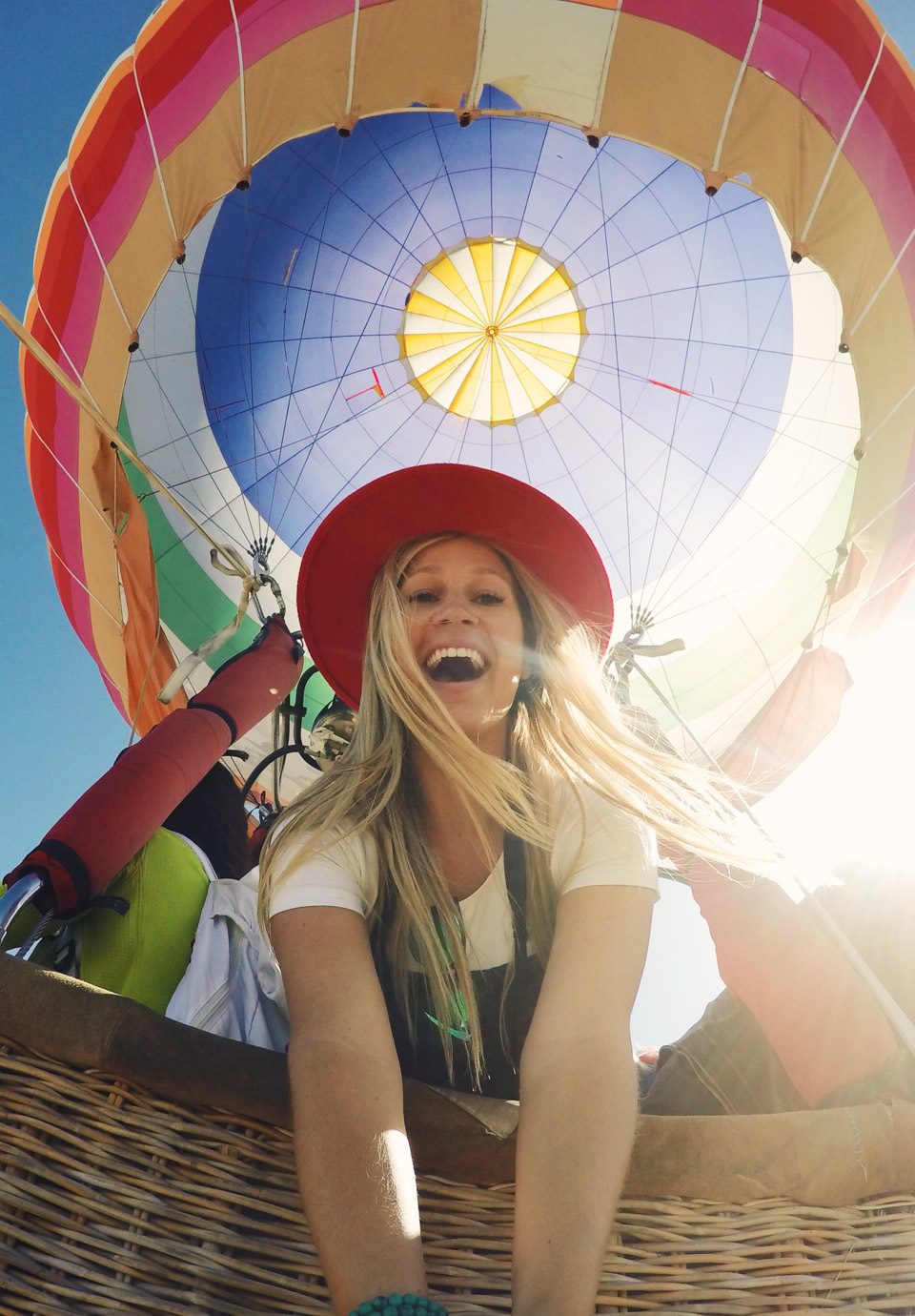 Like many people, I was taught to go to college, get a job, get married, have kids and live happily ever after. Not once did I consider that chasing the societal idea of "success" would lead me to an unfulfilling and unhappy life. Back in 2011, I took a hiatus from my career and spent 3 months traveling through Australia, Thailand, Cambodia, Vietnam, Bali and New Zealand and experienced the empowerment of solo travel for the first time.
Since embarking on that first world tour, I've spent the past 6 years sharing my personal journey and travel tips on this website with women around the world. I have traveled to over 70 countries and now split my home base between California and Cape Town, South Africa. READ MY FULL STORY

Favorite Destinations For: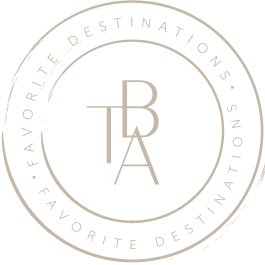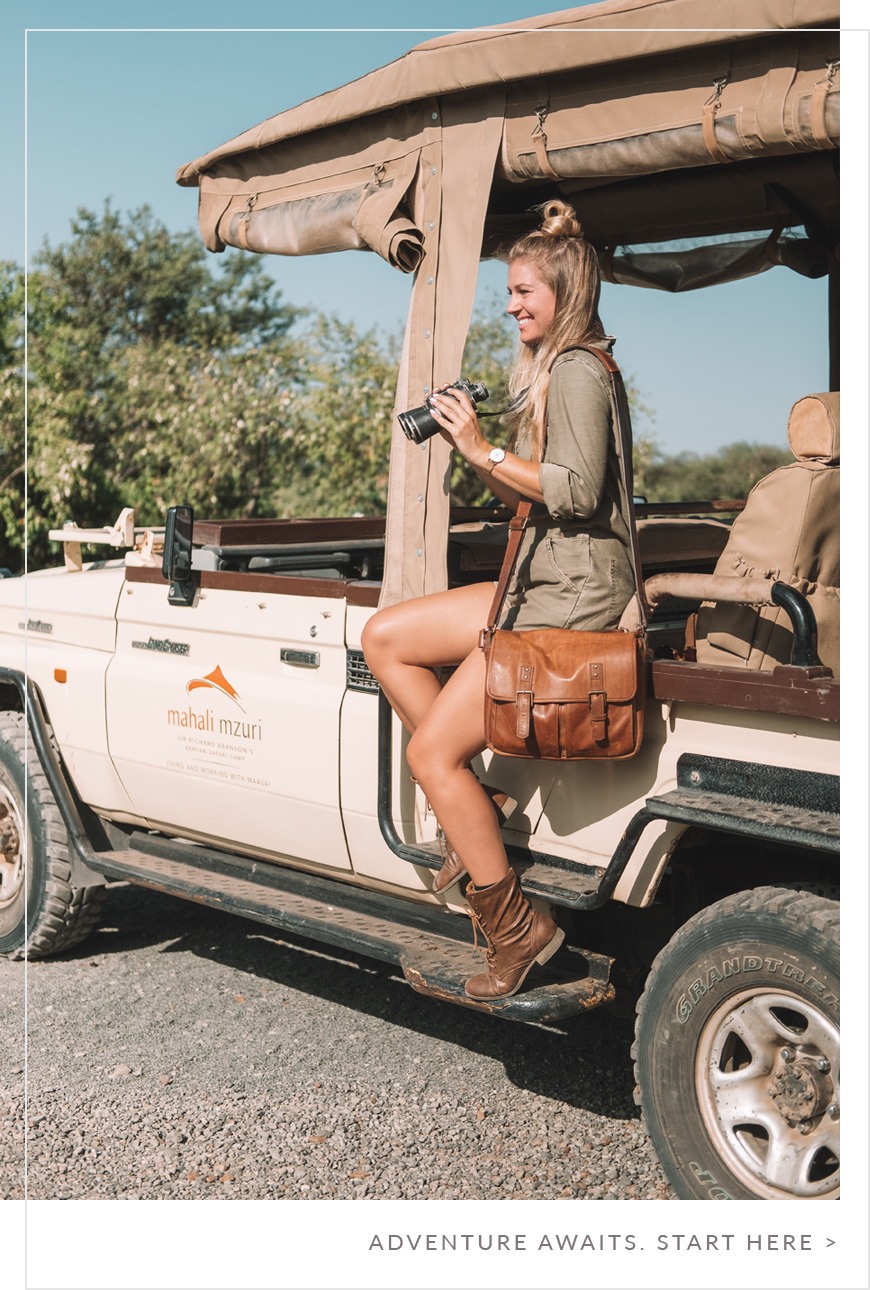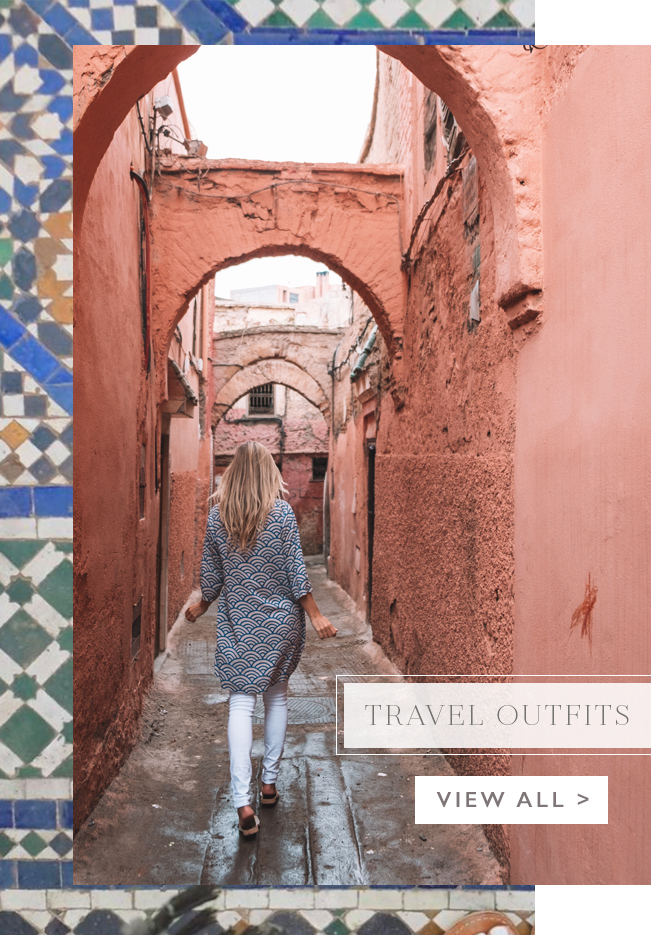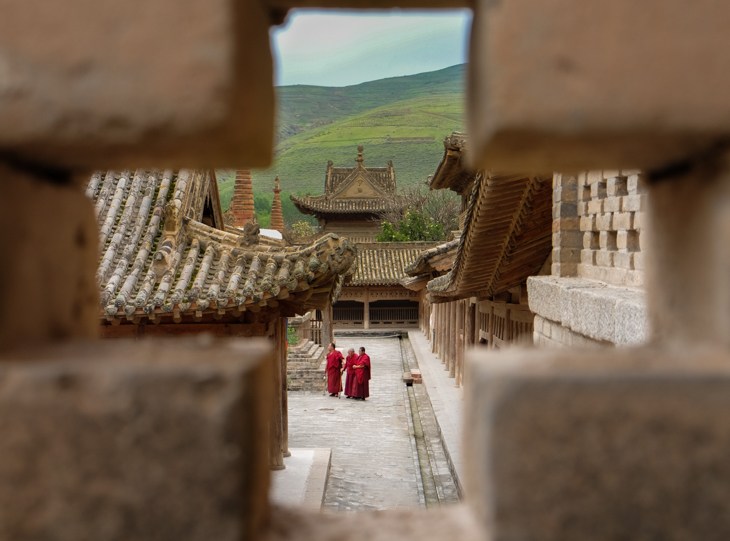 The Most Remote Place I've Been
"
I hope to inspire you to live a life you love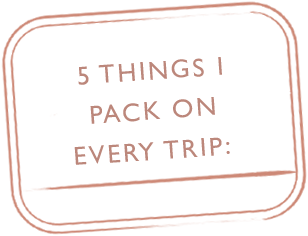 Silk pillowcase, compression socks, bikini, camera, passport

Favorite Destinations For: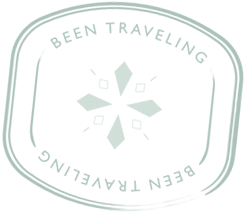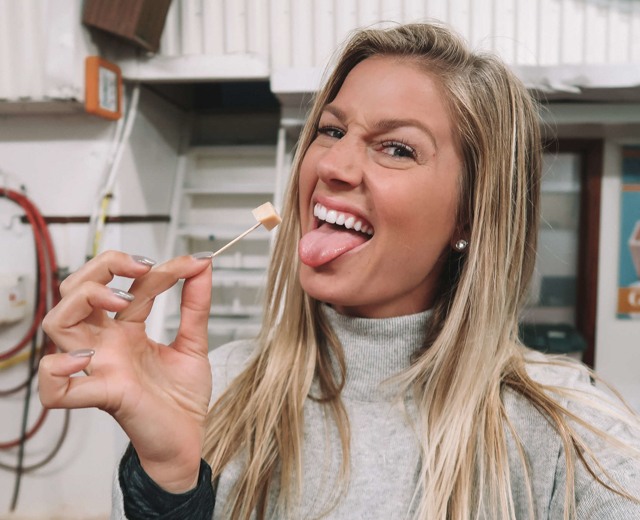 That one Time I ate rotten...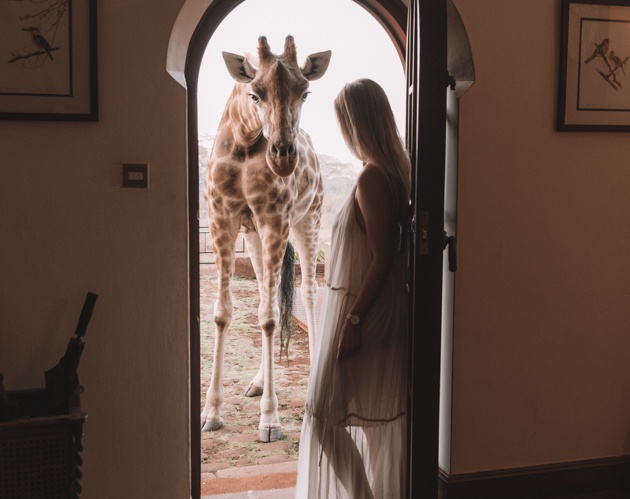 Most incredible hotel I've ever stayed in
Where I've Been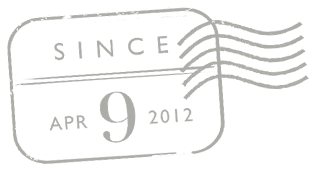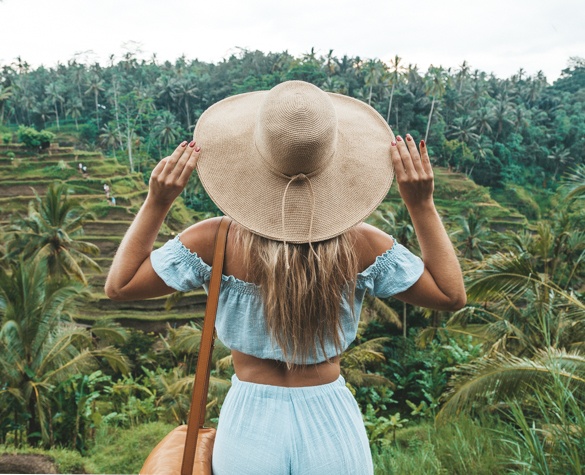 View All Destinations
Frequently Asked Questions
How did you get started traveling?

Like many people, I was taught to go to college, get a job, get married, have kids and live happily ever after. Not once did I consider that chasing the societal idea of "success" would lead me to an unfulfilling and unhappy life. After graduating with honors and getting a job at a prestigious financial firm in LA, I soon realized I was living someone else's dream. I left my career to travel the world, volunteer in developing countries, and discover my own happily ever after.

What was your first international trip?

I never traveled internationally growing up-- my parent's idea of travel was camping trips on the weekends, only a few hours from home. In 2008, just before finishing my sophomore year of college, I saw a flyer on my campus for an intensive Spanish Language Study Abroad Program in Spain for that summer. I had never traveled out of the country and had only been on one flight in my entire life! Without even telling my parents I put down the deposit, broke my lease at my apartment, gathered what little money I had saved, and told my boss I would be back in July. I was ready for a change, and this seemed like the perfect opportunity.

After spending a month studying Spanish in Spain, I spent another three weeks backpacking around Ireland, France, Germany, Italy, and England. During my time abroad, I discovered a new sense of independence, experienced new cultures, and saw and touched history. I was hooked. I came home empowered, refreshed, and ready for something more.

What advice do you have for bloggers just getting started?

It's funny that there are so many parallels in just about every industry, but as an entrepreneur or for any new business owner, there's a saying that it takes at least 3 years for a new business to become profitable, and success is not guaranteed.

I imagined my blog in that way, where the first 3 years were going to be challenging and that I would potentially fail. And by fail I mean nobody would read my blog or I would need to quit the blog and return to a full-time job to support myself. BUT I worked my butt off, learned from the criticisms as well as the compliments and was open to evolving my brand to better connect with my audience.

So, my first tip is to stay true to what you're passionate about- if you are thinking about starting a blog, or taking your blog to the next level, I encourage you to really find your niche and something that you would be interested in blogging about five years from now.

Lastly, create engaging content. I think one of the biggest hurdles to overcome is creating content that you love, but with your audience in mind. Always ask yourself, would this help my readers? Or, is this something that my readers care about? Asking for audience feedback is one of the easiest ways to create content that they will love.

Where did you go to college and what was your major? 

I went to San Diego State University and have my Bachelor of Science (B.S.) in Financial Services with Certification in Financial Planning

Should I go to college? / Should I travel before or after college?

It's a tough question. Depending on where you're from, the "norm" might be for you to go to college immediately after high school. I remember hearing "gap year" for the first time and learning that New Zealanders and Australians are encouraged to take a year off after high school to travel. Talk about a difference in cultures!

My input is this: there is nothing wrong with going to college right away. College gave me some of the best years of my life. In fact, doing a study abroad program while IN college might even be better than a gap year after high school.

For example, let's look at Semester at Sea. If I could do it all over again, I still would have studied business because it's given me incredibly valuable tools to run my own business. But, I would have done Semester at Sea. Everyone I know that did it still raves about it. I supported myself financially through college, so I couldn't afford to do an entire semester abroad, so I opted for a 1 month Spanish Language program in Spain and it changed my life. If you also don't feel like you can afford to study abroad, look into scholarships and research fundraising ideas to help you make it possible.

My best advice for college is to study something that will put you on a path for success and to do some form of study abroad program, join a committee or group of some sort, get a job so you can get some work experience and, most importantly, have a blast!

Or, when you graduate from college, take some time to travel. Then, you can enter the work force with a better idea of who you are and you'll have some incredible things to put on that resume. You might have some ideas for starting your own business! :) Check out my comprehensive guide on How to Find the Best Study Abroad Program.

Should I study abroad?

I think that studying abroad is one of the most educational experiences one can have in college. Whether you go for a spring break trip, a month language program, or an entire semester abroad, it's an experience worth having.

Check out my comprehensive guide on How to Find the Best Study Abroad Program and read 10 Reasons Studying Abroad is Worth It (if you're on the fence).

How did you have the money to start traveling?

Many readers often ask how I was able to afford to start traveling (before I started blogging).

In 2011, after leaving my job in Los Angeles, I left my luxury apartment, two walk-in closets, my high-end gym membership and cut myself off from all beauty services. Looking back on it, I was seriously living beyond my means, but it was what everyone else around me did. With such crazy high living expenses, of course the thought of travel seemed impossibly expensive.

I moved my things back into my parents home (never thought that day would come) and began traveling with a backpack and a shoestring budget. I left for a 90 day trip through Australia, Southeast Asia and New Zealand with less than $2,000 to my name. And for nearly three years following that, I lived on less than $50 a day.

A lot has changed since turning my blog into a business. Through blood, sweat and a whole lotta tears, I was able to turn The Blonde Abroad into a successful business. Six years later, I am now on the road nine months of the year and have a six-member team helping run this site.

So, how do you make money if you're always traveling?

1) The Blonde Abroad is a multi-faceted business and has various revenue streams including affiliate programs, consulting, social media marketing, educational retreats & tours and digital content creation.

2) I work with tourism boards, hotels, airlines and travel partners where expenses are covered and I am paid for social media marketing or producing content like photography or videography. (You'll always know if I take a press trip as I disclose it in the post). I accept these opportunities when it's a destination or experience I'm excited for and I think my readers will benefit from my first hand perspective of the trip.

3) I offer social media and influencer marketing consulting as well as content creation for brands that want to focus on authenticity and engagement. I began consulting out of my own love for social media and branding and enjoy helping create solutions for other companies.

4) In response to the countless emails and messages I get about my editing process, developed my own Lightroom Presets. I created different collections with custom presets that I use on my own photos throughout my travels. These easy-to-use presets will instantly add a beautiful aesthetic to all of your images.

5) I own an all-female educational retreat and bespoke travel tour company, TBA Escapes. I've hosted nearly 100 women from around the world in Bali and South Africa. In Bali, I hosted Blogging Retreats for women interested in learning professional skills to turn their passion into a business. In South Africa, I run photography tours where we explore the best of Cape Town, experience an African Safari and sip our way through the Cape winelands. We now offer once-in-a-lifetime trips to Morocco, Jordan, the Galapagos, and South Africa (with new destinations coming soon!).

How do you manage traveling full-time and running a business?

Honestly, it's a LOT of work, and a lot of very little sleep while traveling. After blogging for about 2.5 years on my own, I realized the only way to grow my business was to start building a team.

To travel full-time while sharing daily blog content, daily Instagram posts, manage a constant social media schedule, secure and manage partnerships, shoot and edit photos, and shoot and edit videos on your own will drive you insane.

It takes an army to raise a blog.

I am managed by an amazing team of women at James Grant Group.

I have an irreplaceable, Managing Director, Lauren, who helps keep the business running at all times. She has been with The Blonde Abroad for nearly 4 years and is the glue that keeps this business together. I wouldn't be where I am without her!

I have a rock star Content Manager, Sivan, who manages my social media communities and blog content.

I also have an incredible Creative Director, Video Editor, Web Developer and a talented team of Writers.

What photography gear do you use?

As a female traveler, there are a few things that are important when choosing photography gear. The first is size- I don't want to lug around a big camera or have a camera so large that it draws unnecessary attention to myself.

Secondly, I want a camera that is easy to use and has powerful features.

And, most importantly, I look for quality. Above all, I want a camera that's shooting incredible images and has the capability to capture amazing video, which is why I shoot with Fujifilm X Series cameras. Right now, I'm shooting on the Fujifilm H1 and 16-55mm F2.8 lens.

Check out my full list of Travel Photography Gear!

Can I work / intern for you?

We are currently not bringing on new interns, but we always love to hear from creative and motivated people that want to join The Blonde Abroad team. Feel free to send your resume to [email protected] and we will let you know if we have an opening!

How do I grow my Instagram following?

Online Course Coming Soon

How can I go on a press trip?

In order for a destination or property to invest in you, you need to offer ROI (return on investment). That means your value might come from exposure from a large audience, high quality photos or video, or some other skill or service. Imagine yourself as a hotel manager looking for new ways to market your property. You might consider print advertising, online ads or working with a digital creative. As an online influencer, you'll want to provide a Media Kit outlining your full reach and audience demographics.

Don't see your question here?

Submit your question and view frequently asked questions on the Travel Forum!
---
Personal FAQ's
How do you stay in shape while traveling?

My "secret" is 99% diet more than exercise. When I'm on the road, I walk a few miles daily, so I typically don't go to a gym or work out. I consider myself a "flexitarian"-- meaning, I eat what makes my body and mind feel its best. My body is really sensitive to dairy, but I love me some carbs. So, pass the bread basket but hold the butter. Ya feel me?! When I'm home, I try to cook most of my meals and usually eat very clean, simple food that's vegan or vegetarian. I love seafood, but only eat it when I'm in a destination that has fresh, local and sustainable seafood. I don't eat meat, chicken or pork, but will always try a local dish when traveling (even if it's something I consider weird like camel or crocodile) out of respect for the local culture. For fitness ideas to try while traveling, check out my post on 10 Ways to Stay in Shape While Traveling!

Are you a natural blonde?

I have super thin hair and I'm naturally a "dirty blonde." My hair naturally highlights in the sun, but I highlight my hair every 4-6 months to keep it looking fresh. I occasionally wear extensions so that I can style fun braids that are long and thick. I use Barefoot Blonde Extensions in Sandy Blonde and they match my hair perfectly.

5 things you might not know about me...

I have my black belt in Taekwondo. I'm allergic to figs & Neosporin. I'm terrified of heights. I'm a Gemini (through and through). And, I'm a massive Harry Potter fanatic (and a Hufflepuff!)

What are your favorite shops and brands?

I love Lulus and Mura Boutique for affordable and cute clothes. Blaine Bowen has adorable print tees and beautiful jewelry. My favorite brand is probably Free People, but I usually only invest in staple pieces with them as it can get pretty expensive. I love Janessa Leone for amazing hats. And I have a few ONA and Lo & Sons camera bags.