It's time to fall in love with the Golden State. Maybe I am partial, but I think my home state is one of the most incredible places in the world. With endless natural beauty and a one-of-a-kind culture, California has something for everyone. Just follow your heart down the Pacific Coast Highway!
Ready for the ultimate road trip? Check out my road trip itinerary for 2 weeks in California.
If you don't have two weeks, be sure to check out my 3-Day California Coast Road Trip as well!

California Itinerary Overview
California can be traveled by train, plane and automobile- but I personally think the best way is by road trip! You can start your California road trip in either direction and spend as little or as much time in a destination as you like. This would be a pretty rushed itinerary, but it hits all of my favorite highlights along the California coast!
Days 1-2: San Diego

Day 3: Joshua Tree

Day 4: Palm Springs

Day 5: Orange County

Day 6-7: Los Angeles

Day 8: Santa Barbara

Day 9: Big Sur

Day 10: Monterey

Day 11-12: San Francisco

Day 13-14: Winelands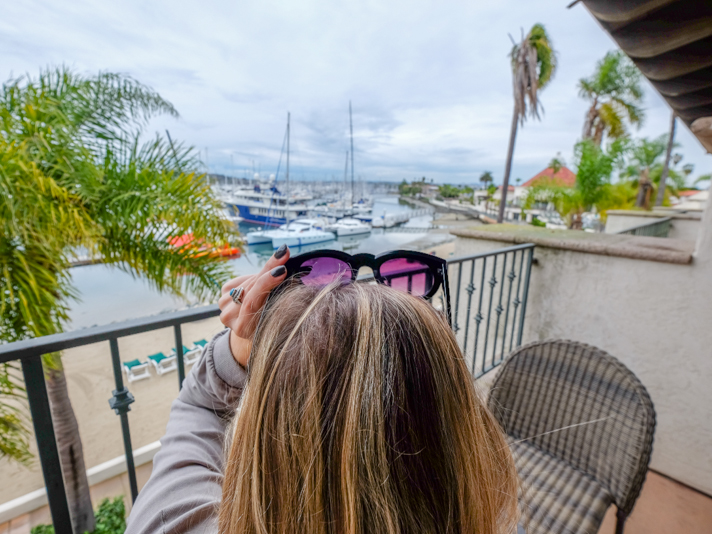 Days One &  Two: San Diego
Fly into San Diego International Airport
With beautiful beaches, 100+ days of sunshine a year, a world-famous zoo, and an incredible craft beer scene, San Diego is the perfect city to start your Californian adventure.
Give it at least two days, and it'll knock your flip-flops off!

Day Three: Joshua Tree
Drive 2 hours and 45 minutes from San Diego to Joshua Tree
Nestled among a range of eclectic towns and overlooking the Coachella Valley, Joshua Tree National Park has a rugged desert beauty that is unforgettable.
Bring your camera and a good pair of shoes, and devote at least one day to exploring.
Where to Stay: Joshua Tree House on AirBNB
What to Eat: Crossroads Cafe
What to Do: Go Hiking, Watch the Sunset, Go Antiquing, Rock Climbing, Explore Pioneertown, Go to the Spa, Listen to Live Music at Pappy + Harriet's

Day Four: Palm Springs
Drive 50 minutes from Joshua Tree to Palm Springs
A dream destination for a girlfriends' getaway or a spa escape, Palm Springs is one desert resort city that is always at the top of my must-visit list anytime I am stateside.
Check out some of my fave hangouts, like Riviera Palm Springs and ARRIVE.

Day Five: Orange County
Drive an hour and a half from Palm Springs to Orange County
With world-class galleries, coves, and beaches, Laguna Beach is one of the sparkling jewels of Orange County. Two other essential coastal cities, Newport and Huntington Beach are great for long summer days. Walk the piers, lounge at the beach, and then head over to try one of their great restaurants.
A visit to Orange County is not complete without a visit to the Happiest Place on Earth! I grew up going to Disneyland and it will always hold a special place in my heart. It's a great place to spend the day with friends and family for endless fun.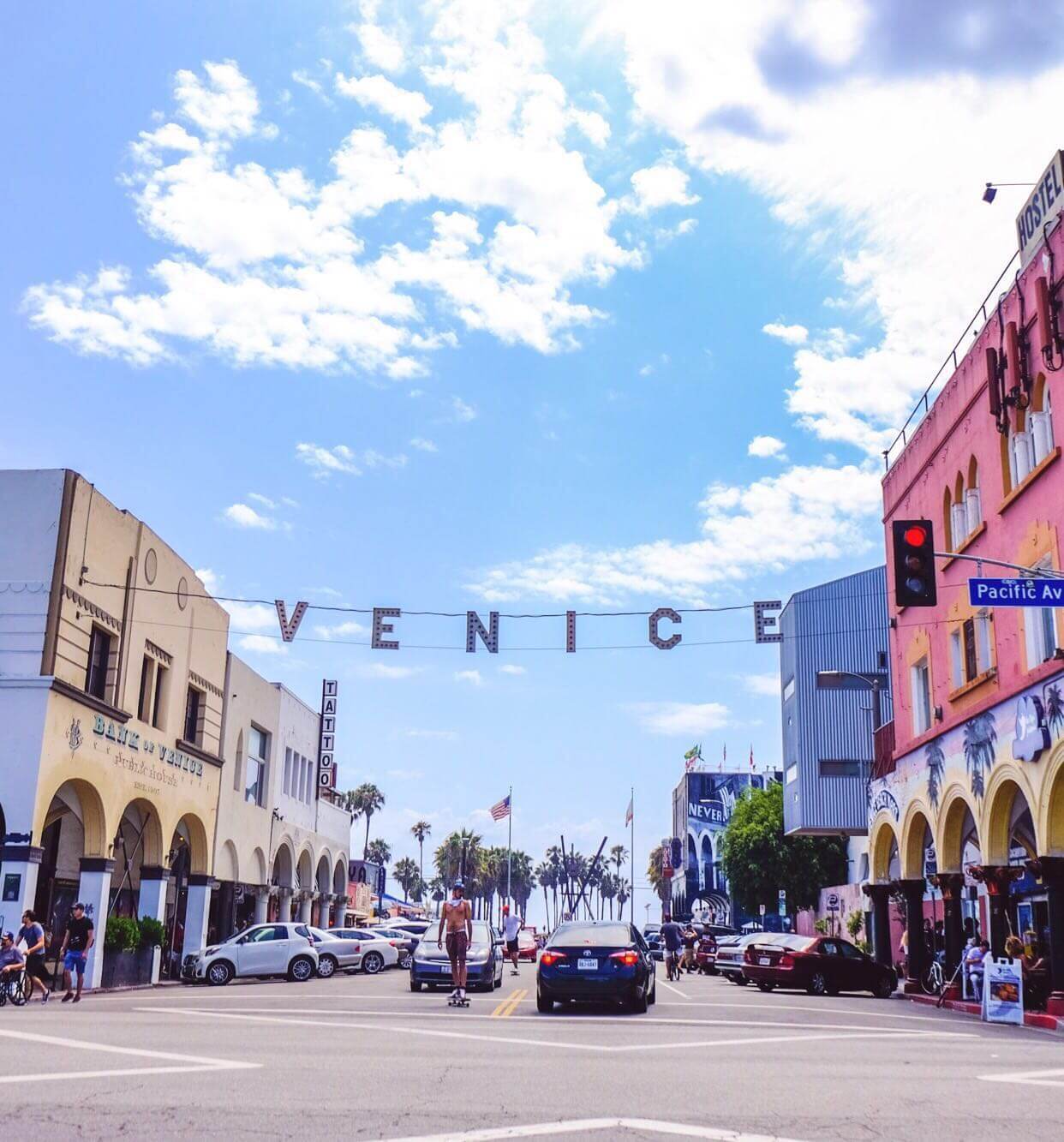 Day Six & Seven: Los Angeles
Drive 1 hour from Orange County to Los Angeles
Los Angeles is one of the world's great cities, and you'll want at least two days to see the different sides. Of course, first-time visitors have to check out quintessential spots like Beverly Hills, Hollywood, and Venice Beach.
Once you've seen the city, head to the stunning sunny coastline. Explore El Matador State Beach, El Porto Beach (a surfer hot spot), and Abalone Cove Ecological Reserve.
Where to Stay: Hotel Erwin, Mondrian, Petit Ermitage, The London
Where to Eat: Blue Plate Taco (Mexican), Catch (upscale), Lemonade (casual lunch), Cafe Gratitude (vegan), Urth Caffé (breakfast or lunch), Gjelina (upscale dinner)
What to Do: Bike Along the Santa Monica Pier, Visit Venice Beach, Shop on Montana Street, Go to Universal Studios, Hike to the Hollywood Sign, Visit the Grove, Concert at the Hollywood Bowl, Movie Night at Hollywood Forever Cemetery, Visit LACMA, Order a Double Double Animal Style at In-n-Out!

Day Eight: Santa Barbara
Drive 2 hours from Los Angeles to Santa Barbara—for the scenic route take Pacific Coast Highway (Hwy 1) all the way up the coast!
A top pick on the American Riviera, Santa Barbara has great stops for foodies, awesome shopping, and sun-drenched beaches. What more could you ask for?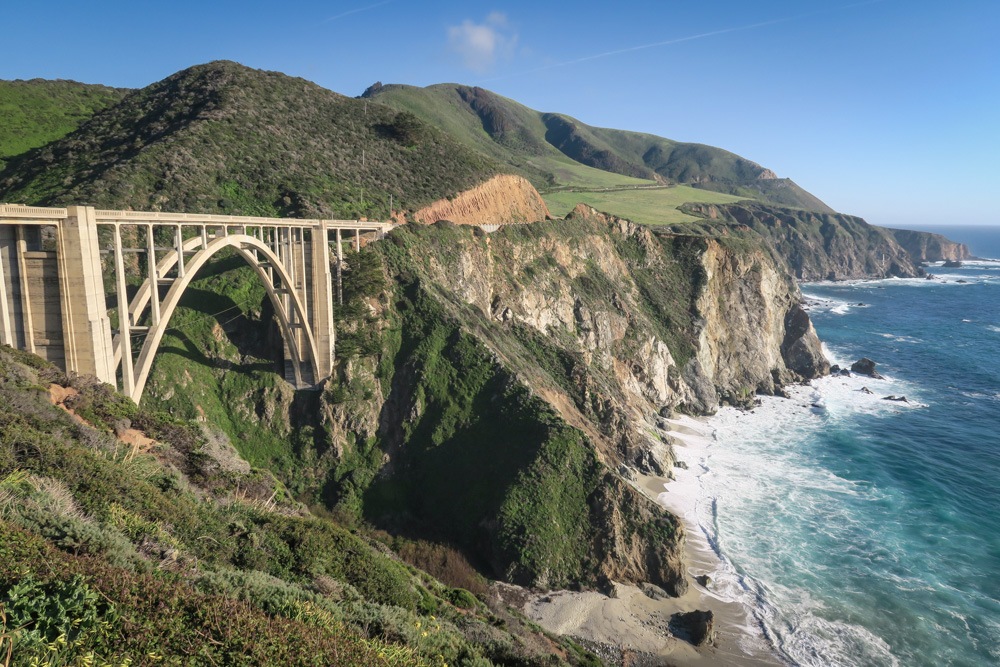 Day Nine: Big Sur
Drive 5 hours from Santa Barbara to Big Sur
For a primo glamping experience, this is where you want to be. Pull over, grab a tent, and forget about the world in one of the most picturesque locations in the US. You'll find gems all the way up and down Hwy 1.
While you're in Big Sur, be sure to check out the Esalen Institute. A blend of Western tech and Eastern science, you'll find workshops ranging from yoga to healing arts.

Day Ten: Monterey
Drive one hour from Big Sur to Monterey
Explore the rugged coastline, and then go over to Cannery Row to wander through the turn-of-the-century canneries while you explore the modern shops and seafood restaurants.
And don't miss the Monterey Aquarium for some selfies with jellyfish! Ranked among the world's best aquariums on the planet, this place is magical and educational.
Where to Stay: Casa Palmero, The Lodge, Bernardus Lodge and Spa, L'Auberge Carmel, Monterey Plaza Hotel and Spa
What to Eat: Acme Coffee Roasting Co., Restaurant 1833, Cindy's Waterfront, Jennini Kitchen and Wine Bar
What to Do: Walk Along the Beach, Monterey Bay Aquarium, Shopping, Path of History

Days Eleven &  Twelve: San Francisco
Drive 2 hours from Monterey to San Francisco
Honestly, you could spend two weeks exploring the iconic sights of San Francisco. With endless Michelin-starred restaurants, fascinating spots like Alcatraz Island, the picture-perfect Golden Gate Bridge, and trendy 'hoods, like The Mission and The Marina, San Francisco is one of California's greatest cities.
Be sure to get around to my favorite places, Pier 39 on Fisherman's Wharf and Chinatown.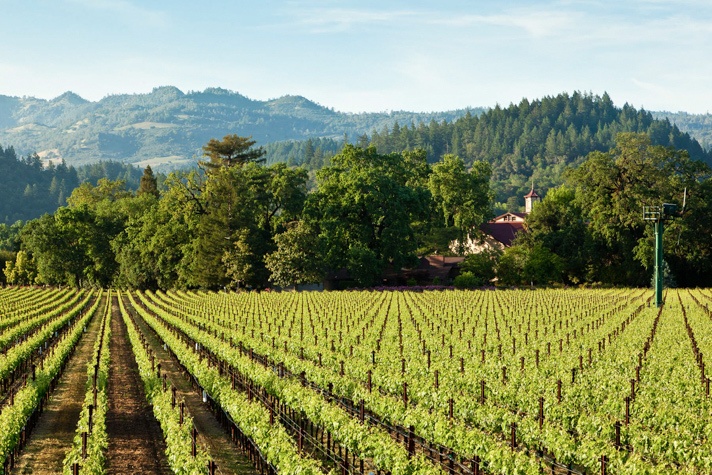 Days Thirteen & Fourteen: California Winelands
California makes some of the best vino in the world. Explore the vineyards of Napa Valley and Sonoma County, and taste your way through this foodie paradise.
You can go on a DIY tour, hop on the Napa Wine Train, or check out the Wine Country Shuttle Tour. For a breathtaking view, you have to see the sights from one of the amazing hot-air balloon tours.