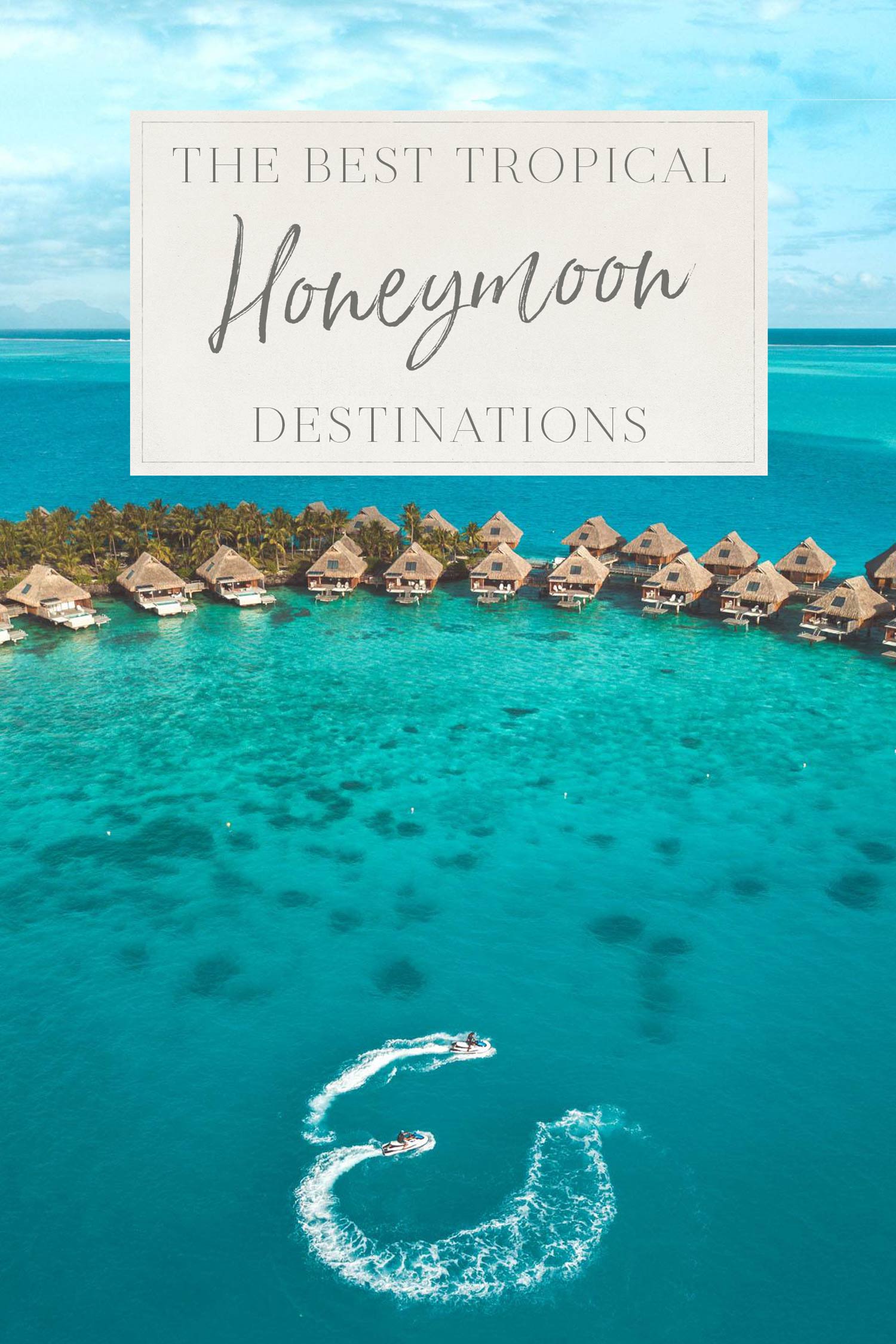 The best part of the wedding (after your special day, of course) is planning your honeymoon! You can travel to some of the most romantic destinations in the world and start your life together in paradise.
The only hard part is that there are so many incredible places to choose from! Over the last six years, I've traveled to some of the top tropical destinations in the world, and I've narrowed it down to my favorites that I think are the most romantic for newlyweds.
Here are some of the best tropical honeymoon destinations!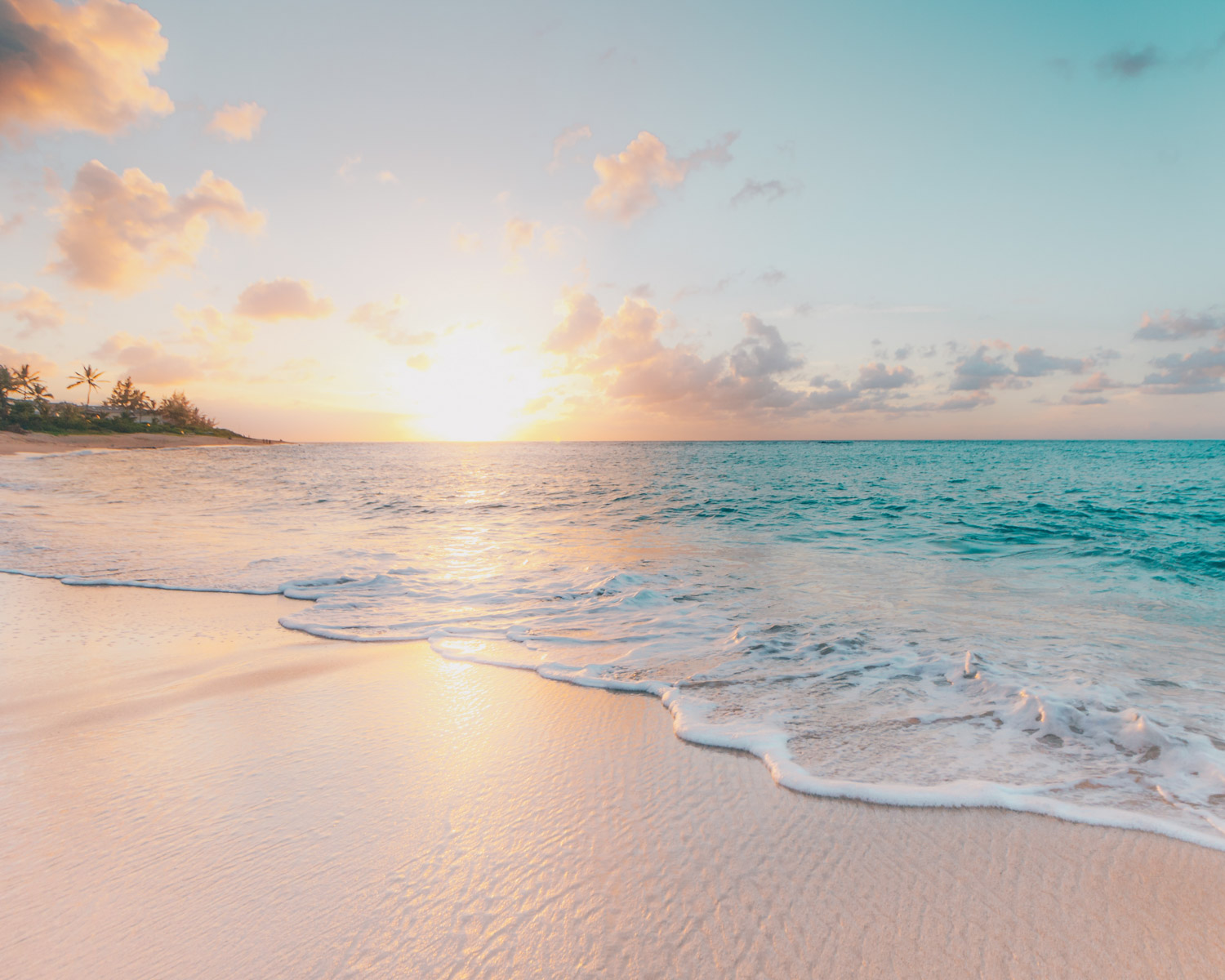 North Shore of Oahu
Hawaii
Hawaii is a go-to honeymoon destination for many Americans. With return flights from the West Coast coasting around $300, beautiful beaches and an endless amount of activities, it's the perfect tropical honeymoon destination for adventurous newlyweds.
If you're looking for a quieter, more romantic experience, visit the island of Kauai. The smallest island is all about connecting with nature, and there's so much to do.
Hike Waimea Canyon, venture down to one of the many secret beaches, or kayak to hidden waterfalls.
If you want a bit more adventure, like scuba diving and volcanoes, visit the big island of Hawaii. For a city vibe with luxurious resorts, go to Oahu.

French Polynesia
No tropical honeymoon destinations list would be complete without mentioning Bora Bora. However, it's not the only beautiful island you should check out when planning your itinerary for French Polynesia.
If you and your partner love exploring beneath the waves, book your honeymoon on the island of Rangiroa. It boasts some incredible dive sites, and it's where you'll find the Blue Lagoon.
The island of Tahiti is the best honeymoon destination for adventure lovers, and La'taha is an ideal private island escape. If you can't decide on an island, you can explore the region by island hopping!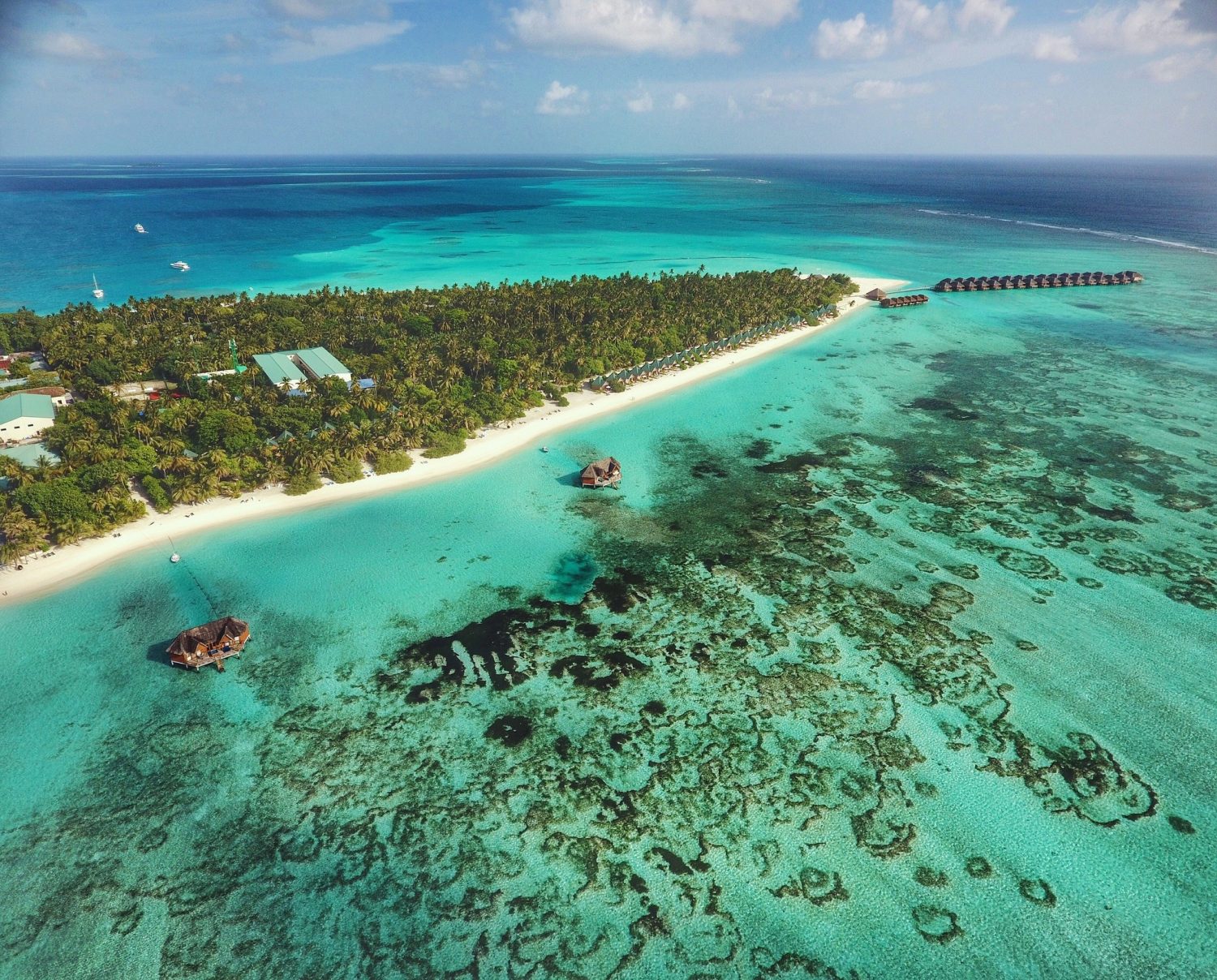 Meeru Island Resort & Spa
Maldives
If you're planning a tropical honeymoon to the Maldives, you'll most likely connect in Sri Lanka. Why not combine the two countries and go on an elephant and leopard safari before you fly out to the islands?
There are incredible resorts to choose from and a range of options to suit your budget. You can spend your days swimming with sharks, flying over the islands with a seaplane or relaxing on the beach with your partner while sipping on all-inclusive cocktails.

Seychelles
The Seychelles islands are by far one of the most incredible destinations that I've ever explored! There are dozens of beautiful islands to explore, luxurious resorts and tons of activities to keep you busy.
You can island hop by taking the ferries between the islands or book short flights to your next destination. Spend your days exploring the pristine coral reefs, visiting the Giant Aldabra tortoises and catching a tan on some of the best beaches in the world.

Provinciales, Turks and Caicos
Turks and Caicos
Turks and Caicos are known for their luxury hotels, beaches, and coral reefs. The islands are less developed yet more upscale compared to other spots in the Caribbean.
Many of the islands are surrounded by beautiful coral reefs, turquoise water and an abundance of sea life. It has some of the best snorkeling and scuba diving in the world and some of the most luxurious spas!

The British Virgin Islands
The British Virgin Islands are a breathtaking tropical destination. There's plenty of white sand beaches, clear blue water, scenic hiking trails, and delicious rum.
While it's not the cheapest honeymoon option, you can expect hotels to cost on average $150 per night. Some of the best islands to visit are Jost Van Dyke and Virgin Gorda, and you can also plan a British Virgin Islands sailing honeymoon if you want to explore more of the region.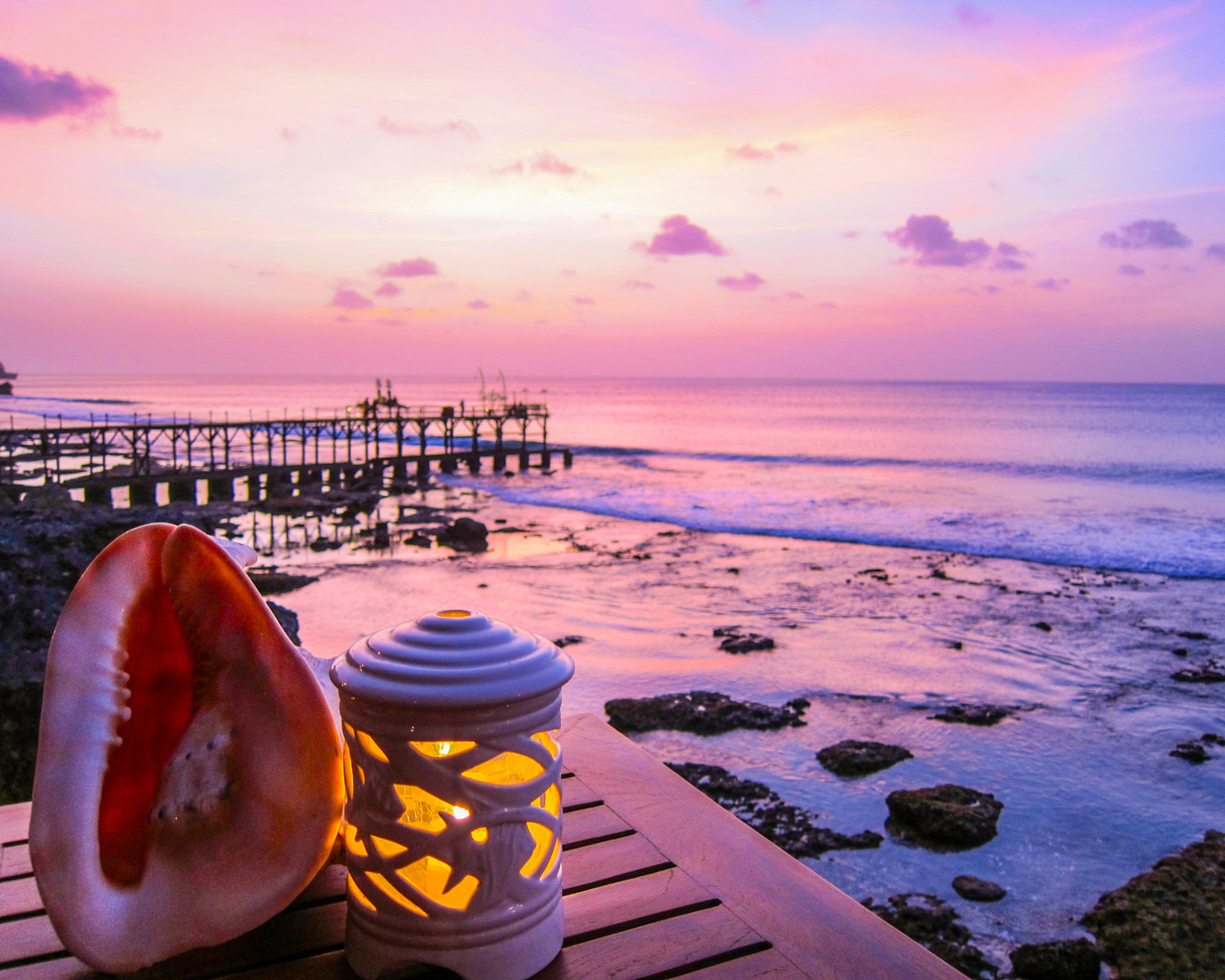 AYANA Resort
Bali
Bali is a great budget-friendly honeymoon destination. You can book a beautiful hotel with sea views for around $100 and save money by eating the local food for around $2 a meal.
If you're not a hotel person, you can rent out a luxury villa for your honeymoon, and you won't have to take out a second mortgage on your house to afford it! When it comes to activities, there are plenty of romantic things to do in Bali for free or that will only cost a couple of dollars.

Overall
It's up to you how much you want to splurge on your tropical honeymoon. There are budget-friendly destinations like Bali or five-star experiences in French Polynesia, the Maldives, and Seychelles.
Choose the destination that best suits both of your interests and get ready to soak up the sun on some of the most beautiful beaches around the world!

What is your favorite tropical honeymoon destination? Let me know in the comments below!