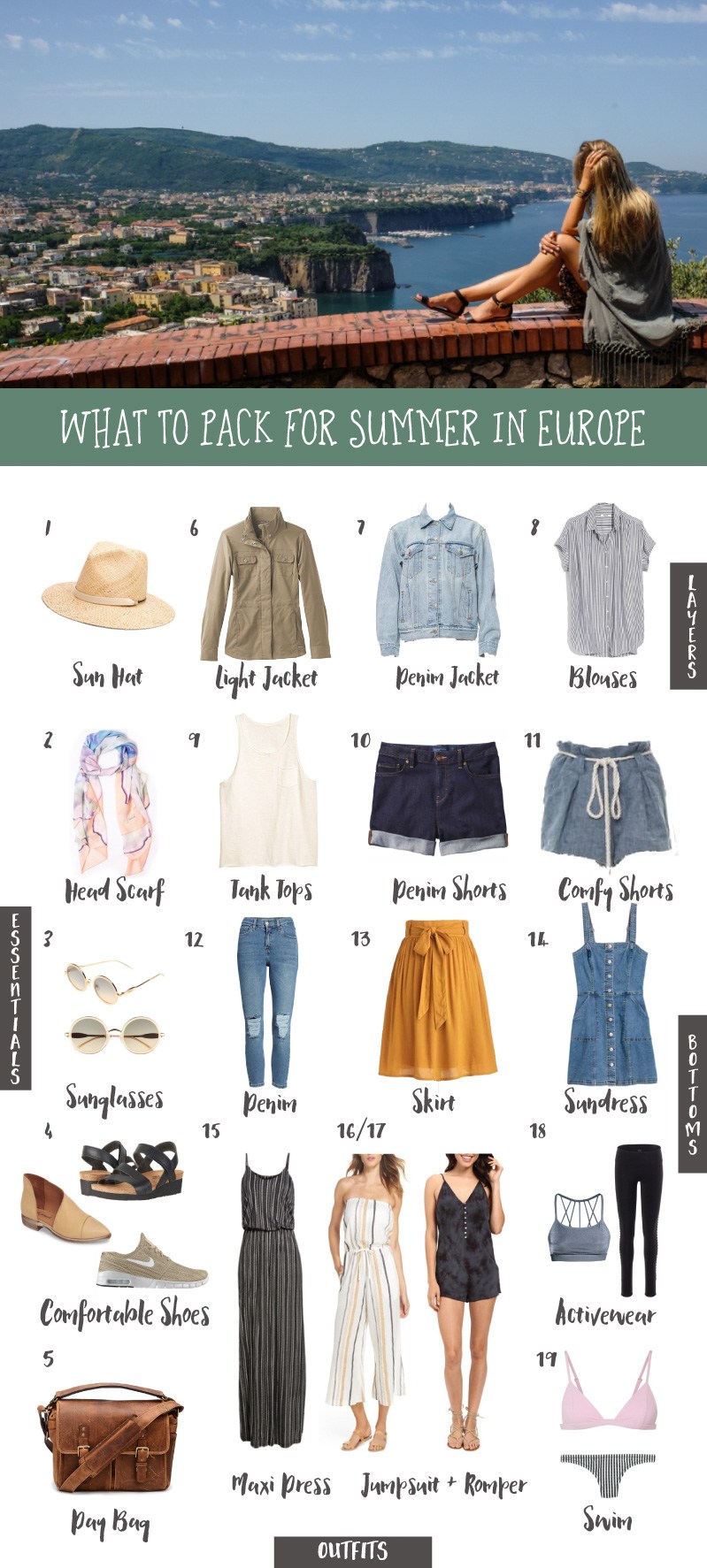 Europe is a stunning destination year round but summer in Europe is especially breathtaking. I studied abroad in Spain, lived in Croatia, traveled around Italy and spent a few months backpacking Europe.
Depending on which countries you're visiting (as Europe is huge and diverse), you'll run into mild temperatures as well as HOT days– so, as with most trips, it's important to pack layers for all occasions.
Use my packing ideas below, but revise as needed based on your destination for summer in Europe!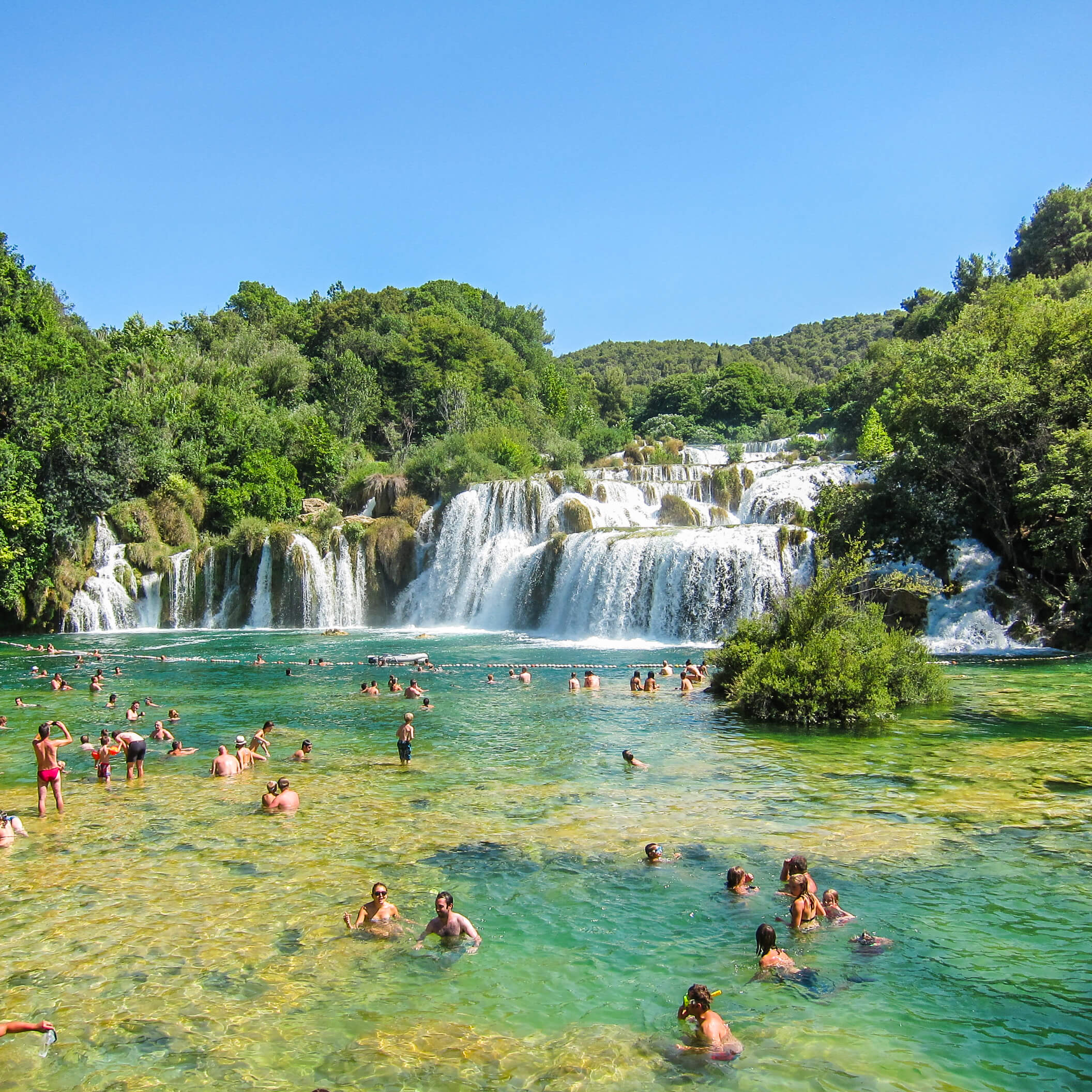 Summer in Europe Details
Location: Western Europe
Travel Dates: May through August
Season: Summer (Months of June through September)
Weather: The weather in Western Europe during the summer is enjoyable, with July and August being the hottest months typically reaching over 90 degrees Fahrenheit (or 32 degrees Celsius). If you don't enjoy the heat, opt to visit in May and June, or September and October.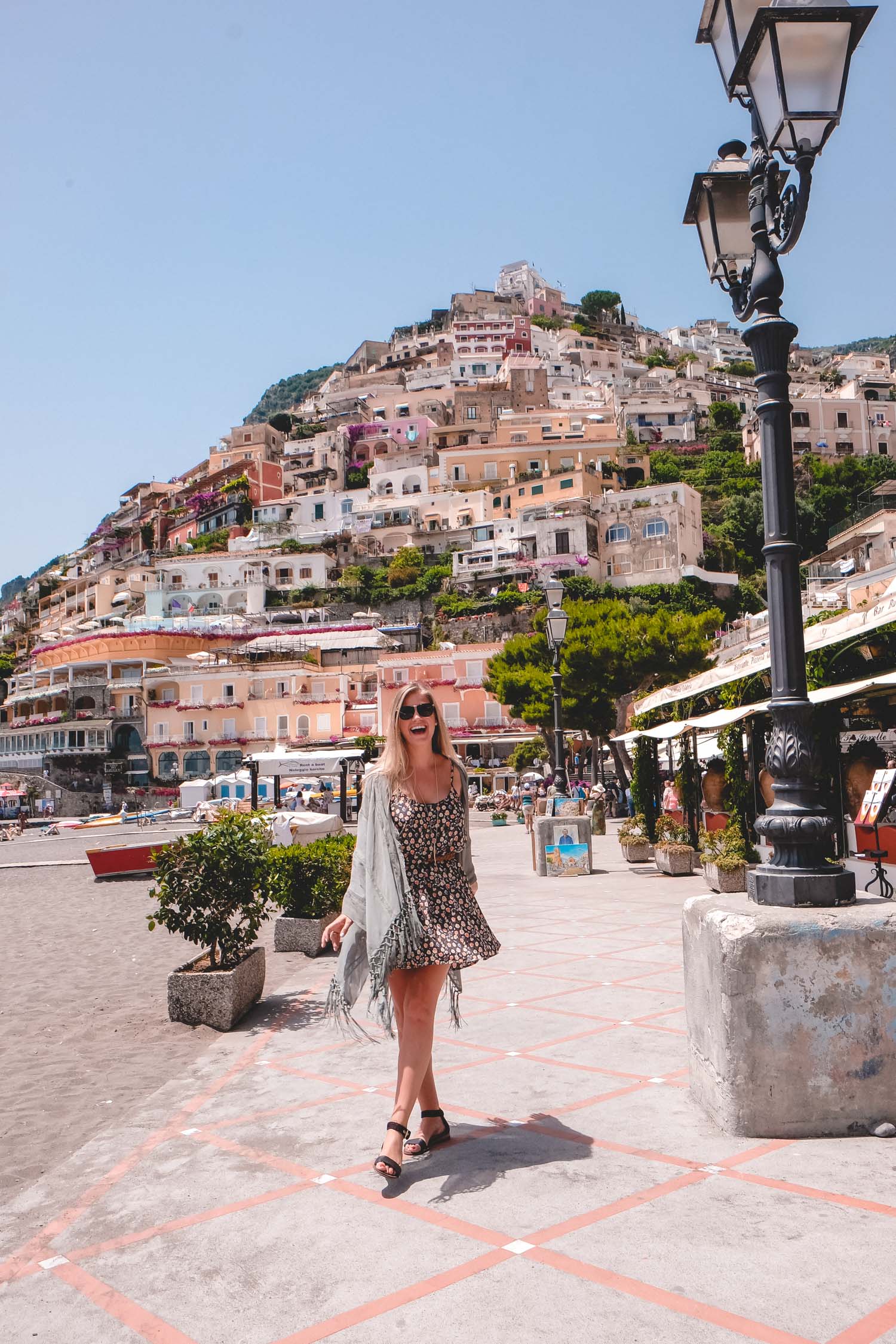 What to Pack for Summer in Europe

Essentials
1. Sun Hat // You'll definitely need a wide-brim hat to protect you from the rays, and to keep you shaded while exploring those cobblestone streets.
2. Head Scarf // A headscarf is a great accessory for any summer outfit, and also provides some warmth in case it gets chilly at night.
3. Sun Glasses // Of course, you'll want sunglasses. Opt for some with UVA and UVB protection for your eyes.
4. Sandals + Sneakers // You'll spend lots of time walking, so I highly recommend investing in a comfortable pair of supportive (and cute!) sandals and sneakers.
5. Day Bag // You'll want something durable and comfortable to carry throughout the day with your belongings and photography gear.


Tops + Layers
6. Light Jacket // Although European summers are warm, a light jacket is perfect for chilly nights or windy days.
7. Denim Jacket // I love layering outfits with denim jackets because they're typically cooler than sweaters or cardigans, plus they're cute!
8. Blouses // I always bring a few blouses to mix and match. You'll want comfortable and lightweight fabrics for those hot days.
9. Tank Tops // Again, you'll want comfortable fabrics and a few options to mix and match with bottoms. Plus, tank tops are great for layering.


Bottoms
10. Shorts // I wore shorts the most during my trips.
11. Comfy Shorts // I opted for some comfortable fabric shorts rather than denim shorts since they can be a bit uncomfortable on hot, hot days.
12. Denim Pants // For colder nights or going out in some cities, a pair of denim will be perfect.
13. Skirt // I love pairing a high-waisted skirt with a tank or blouse and a strappy pair of sandals.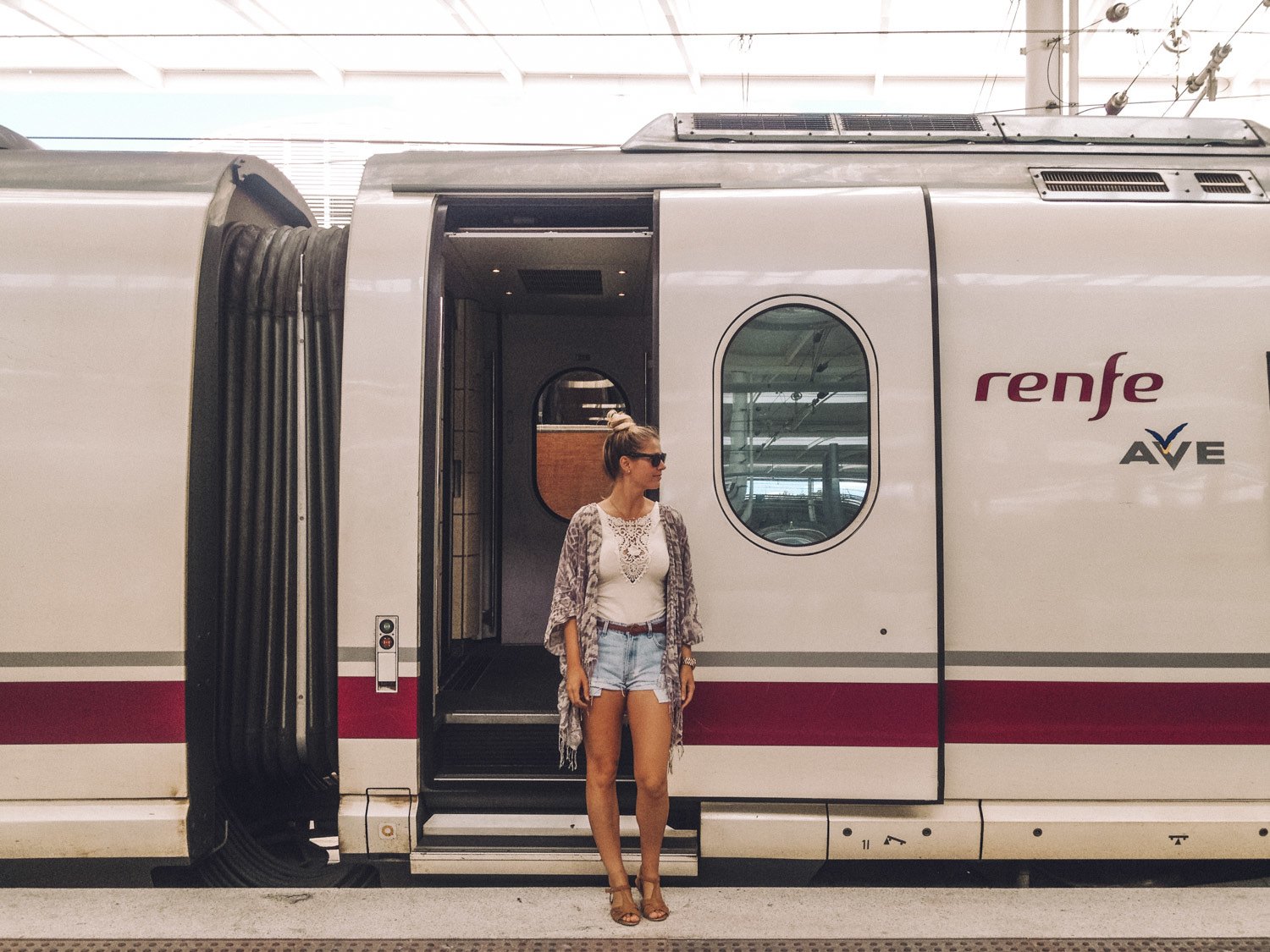 Outfits
14. Sundress // Pack 2-3 sundresses — they're easy to throw on and go.
15. Maxi Dress // Maxi dresses are great for long days because they're comfortable and can work for many occasions. Pair with a hat and you have a cute outfit in minutes.
16. Jumpsuit // A comfortable jumpsuit can be an easy outfit for excursions or strolling around town.
17. Romper // For really warm days, I opt for a romper over a jumpsuit.
18. Activewear // Bring some sports bras and activewear tops to wear while hiking or day excursions. Leggings are perfect for active days, lounging and layering under tunics.


Swim
19. Bikinis // I'd recommend bringing 2-3 swimsuits, especially if you plan on being in the water a lot, or near the ocean.

Please note that some of the links above are affiliate links, and at no additional cost to you, I earn a small commission if you make a purchase. That income goes to supporting this website and keeping it free for you and everyone else! As always, ideas and opinions expressed in this post are entirely my own.