It's safe to say that visiting the Blue Lagoon in Iceland is on just about everyone's bucket list. It's milky blue water and otherworldly appearance is like something out of a dream. But before my first trip to Iceland, I had read plenty of articles about the Blue Lagoon and there were a couple of common themes: it's expensive and it will ruin your hair.
I must admit I found neither to be the case for me personally.
I've now traveled Iceland twice, and the Blue Lagoon has been on my must-do list both times. My last visit was a 10-day road trip along the Ring Road in a camper van, and by the last day, I could not have been more excited to lounge "lagoon-side" and spend the day relaxing at the Blue Lagoon.
Here are my tips for visiting the Blue Lagoon in Iceland!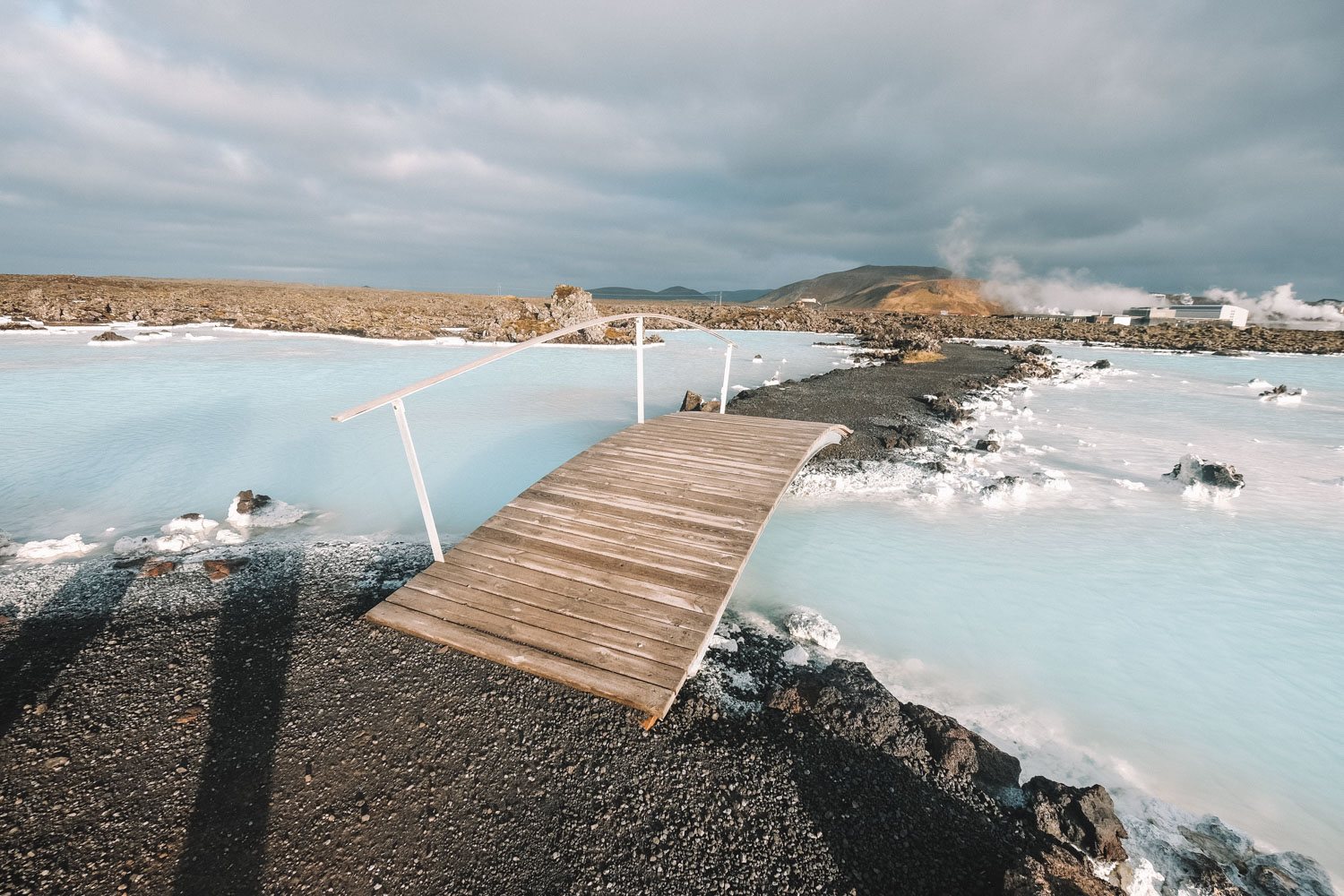 Facts About the Blue Lagoon
The Blue Lagoon is actually a manmade lagoon; it's basically one of the world's most amazing pools. A nearby power plant, Svartsengi, was drilling to create electricity and hot water for nearby communities and the Blue Lagoon was originally an accidental byproduct of this process.
The Blue Lagoon is now a Geothermal Spa (with water temperature around 37-40°C or 98-104°F) and is run like most other day spas you find around the world. There is accommodation, as well as saunas, restaurants & cafes, lockers, showers, etc.
The geothermal water features three active ingredients: Silica, Algae & Minerals.
While it looks blue, the water is actually white. If you pour it into a transparent cup, it will have a milky white color. The sun simply makes it look blue!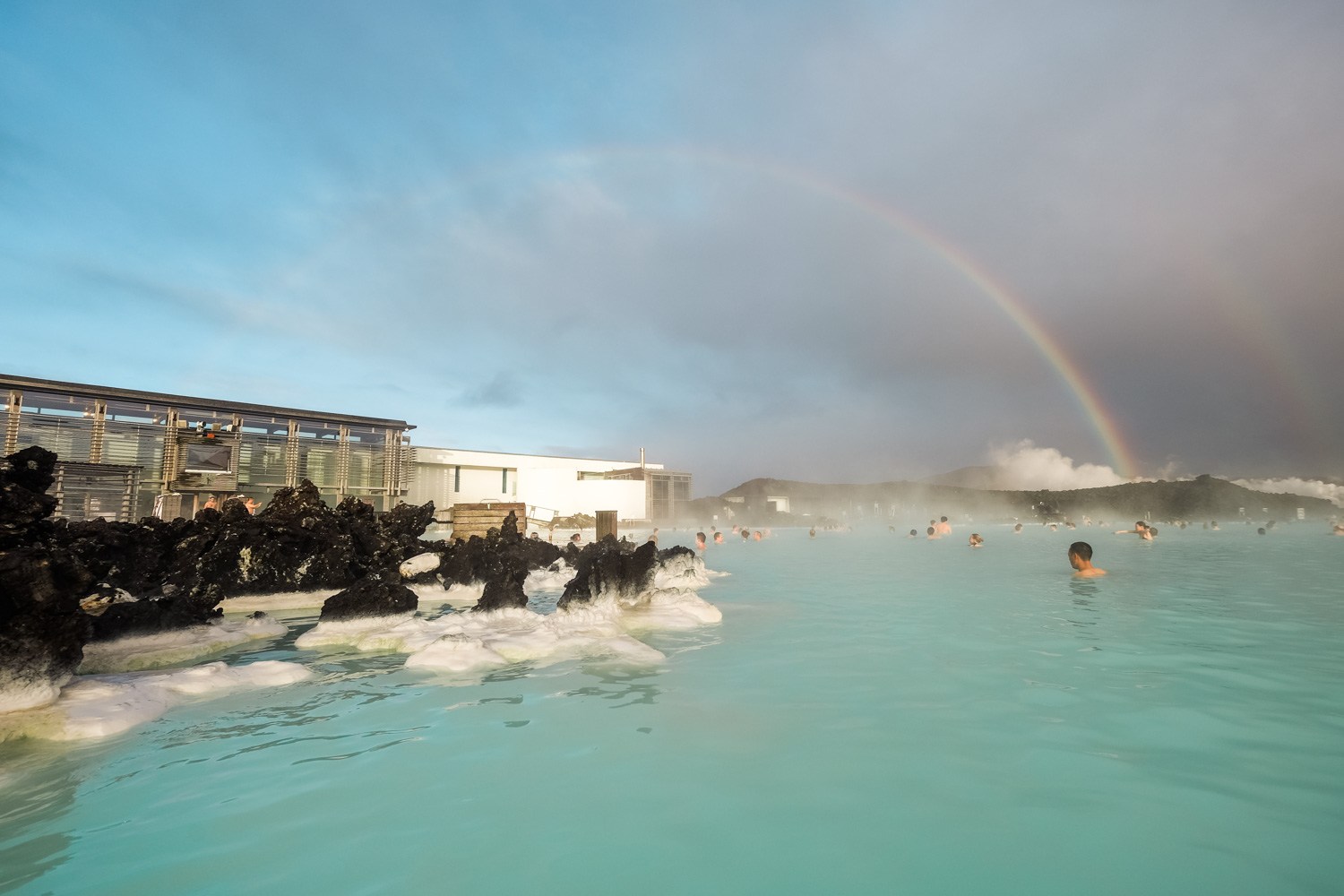 How Much Does the Blue Lagoon Cost?
As an avid day spa seeker, I actually find day spas to be an amazing affordable luxury in my travels. While I can't afford to drop $100 on a massage everywhere I go, $60 USD for day-use at a spa is well worth the mini-splurge.
A little pampering can go a long way!
I recommend opting for the standard package (€54). You get your own towel, locker, and access to the Lagoon, saunas and showers, silica mud mask, and a drink free. I definitely made the most of my visit and stayed for about 4 hours.
You'll also find as much FREE silica mud as you want located in convenient swim-up buckets around the Lagoon. I definitely wasn't expecting that and it was a huge bonus.
Naturally, I covered myself in it. Twice.
Alcohol around Iceland is just plain expensive. There's no way around it. But, I was expecting a beer at the Lagoon to be beyond my Iceland budget. To my surprise, the awesome swim-up bar sold a large draft beer for $8.50. That's about what you'd pay at any other day spa, sporting event or amusement park.
I had an amazing experience at the Blue Lagoon and highly recommend planning a visit while traveling in Iceland!

Will the Blue Lagoon Ruin My Hair?
As a blonde, water is my hair's worst enemy. I've definitely had issues with everything from green hair problems after a swim in a pool to breakage from too much ocean water.
I was seriously worried about everything I'd heard about the Blue Lagoon damaging my hair.
Again, I found this widespread concern to not really be an issue at all for me. First, I wet my hair with the shower water and then lathered on a coating of conditioner before getting in. Many girls had their hair up in buns and swim caps, but I was adamant about getting an epic shot in the Lagoon, so I went all in.
After washing and drying, my hair did feel slightly "crispy," but nothing too concerning. More hair tips below!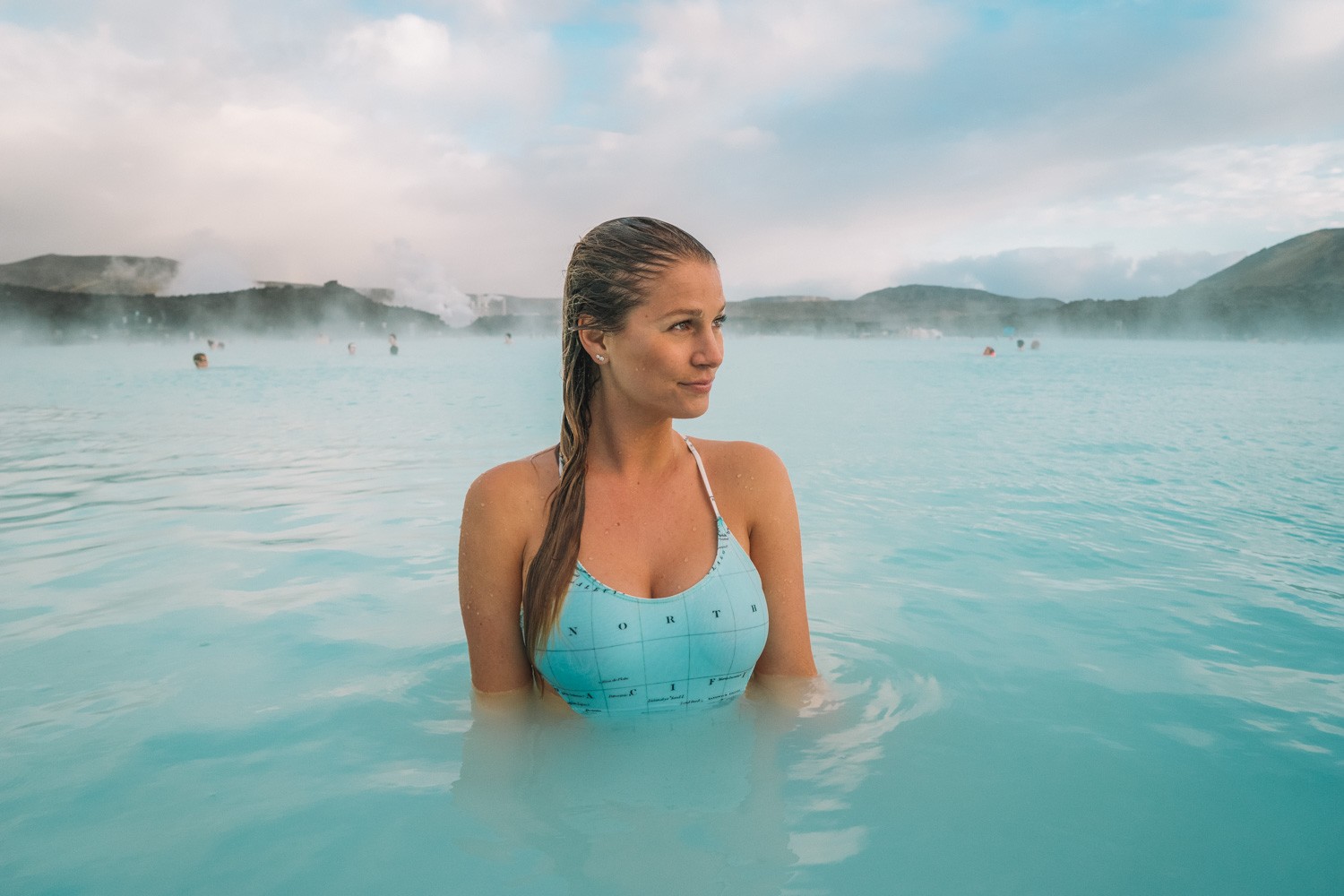 How to Prevent & Treat "Blue Lagoon" Hair
To prevent that mineral buildup, pack a clarifying shampoo and a deep-conditioner that doesn't contain protein. I actually emailed my hairdresser back home for tips to share on my blog and here's what he said:
"There's nothing to worry about. It's not damaged it's mineral buildup. You just have to clarify it out, then recondition."
Get a clarifying shampoo and use it 2-3 times each time you shower.
Then, use a regular daily shampoo.
Rinse thoroughly then towel blot out some of the water and put a deep conditioner on the mids and ends of your hair. Don't use a conditioner with any protein, just pure moisture.
After one wash with a clarifying shampoo and an overnight deep condition, my hair was 100% back to normal!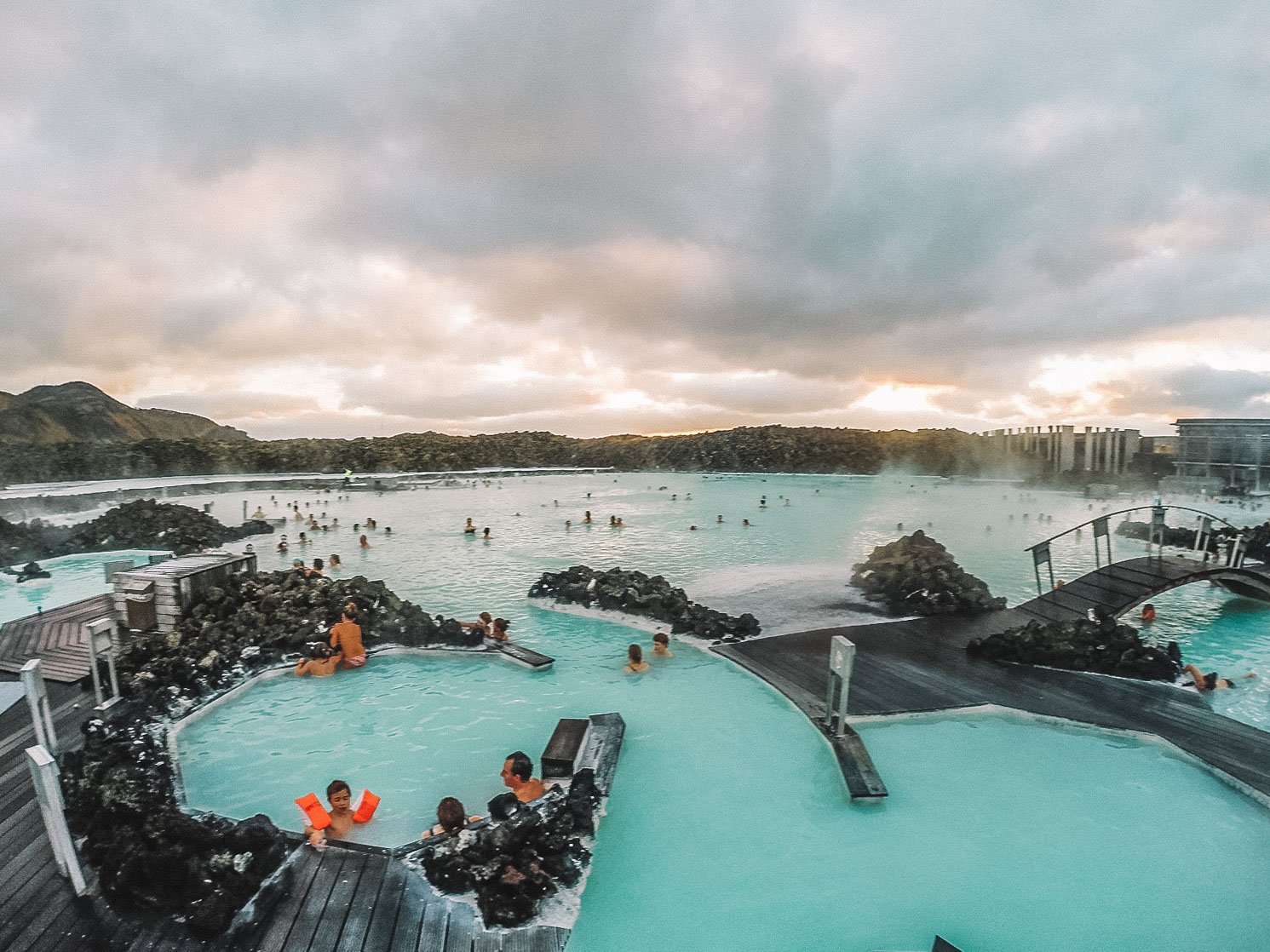 Other Helpful Tips
The Blue Lagoon is about 45 minutes outside of Reykjavik and about 20 minutes away from the airport. There are shuttle transfers available to the Lagoon from both locations. A local mentioned a good way of visiting is on the day you leave before you head to the airport (if time allows). That way you're relaxed for your flight!
The water is not hot. It felt more like warm bathwater. Though, after swimming around to different areas, I did find that the warmest spots were oddly located near the placement of trashcans.
The weather in Iceland is highly unpredictable. I'd often experience all four season in a single day! Don't let bad weather keep you from going to the Blue Lagoon. It rained, hailed and then got sunny all within the time I was there. Rain = better chance of rainbows!

More Information
Location: Blue Lagoon, Grindavik, Iceland
Hours: Mon-Sun 10 am-8 pm
Accommodation: Glamping, Luxury, Wildlife
Price Range: $$