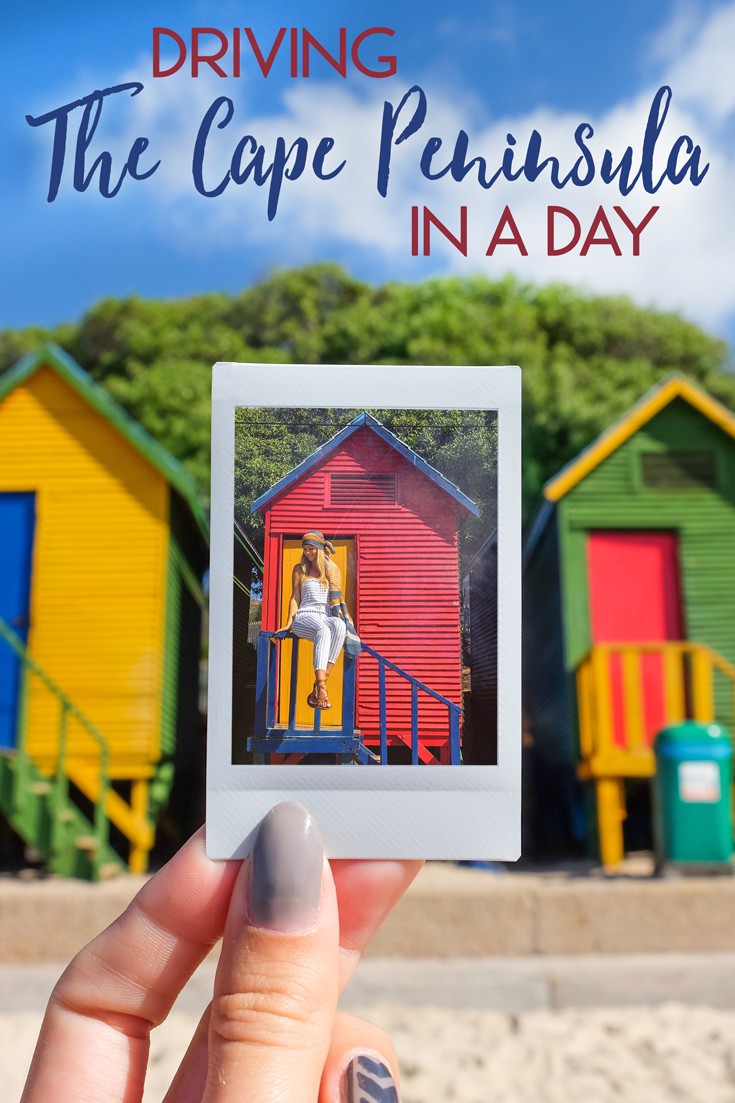 There are few vistas as breathtaking as the oceanic drive along Cape Peninsula Road. Start your day with a sunrise on the Indian Ocean and end it with a sunset over the Atlantic.
It's possible to do the road trip in one day but I'd suggest breaking it up into two days so you have more time to explore and experience things along the way.
Here's my guide to driving the Cape Peninsula road in a day!

Stop 1: Catch the Sunrise
Option 1: Hike up Lion's Head
Option 2: Drive up Signal Hill
Catch the sun rays from a high vantage point. Hike up to Lion's Head for a unique panorama of the city.
Leave while it's still dark—it takes about an hour to walk to the summit.
If you know you won't be quite awake enough to hike in the early morning hours, you can also drive up Signal Hill, a nearby, flat-topped hill, for spectacular views over the city center and the Atlantic seaboard.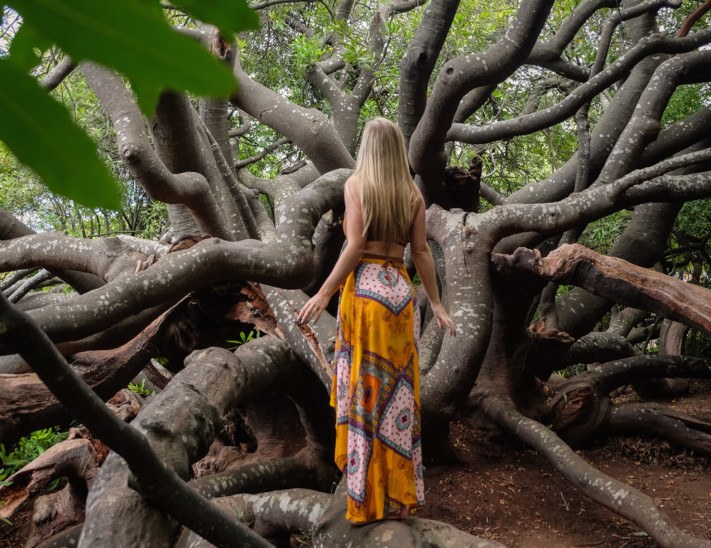 Stop 2: Kirstenbosch or Muizenberg
Here you have to make a choice—you don't want to cram too much in the morning!
Option 1
For a peaceful early morning, take a stroll through the Kirstenbosch Botanical Garden. On Sundays in the summer, the gardens erupt with live musical concerts.
You can also rent picnic blankets and buy some food for a lovely breakfast picnic.
Option 2
If adventure is more your thing, opt for Muizenberg, the most popular surf spot in South Africa. Take a quick surf lesson to get your heart racing. Afterward, grab a hot breakfast at Tiger's Milk, a foodie hot spot.

Stop 3: St. James Beach
From Muizenberg to St. James, you'll pass a number of large, spectacular stone houses that show the history of the area, commonly known as "Millionaire's Mile", and traces of the wealthy colonial past.
Wander along St. James Beach, well known for its colorful Victoria bathing huts (as you can see above!) and large tidal pools. The beach offers travelers a relaxing spot to unwind and enjoy the intimate setting along the False Bay coastline.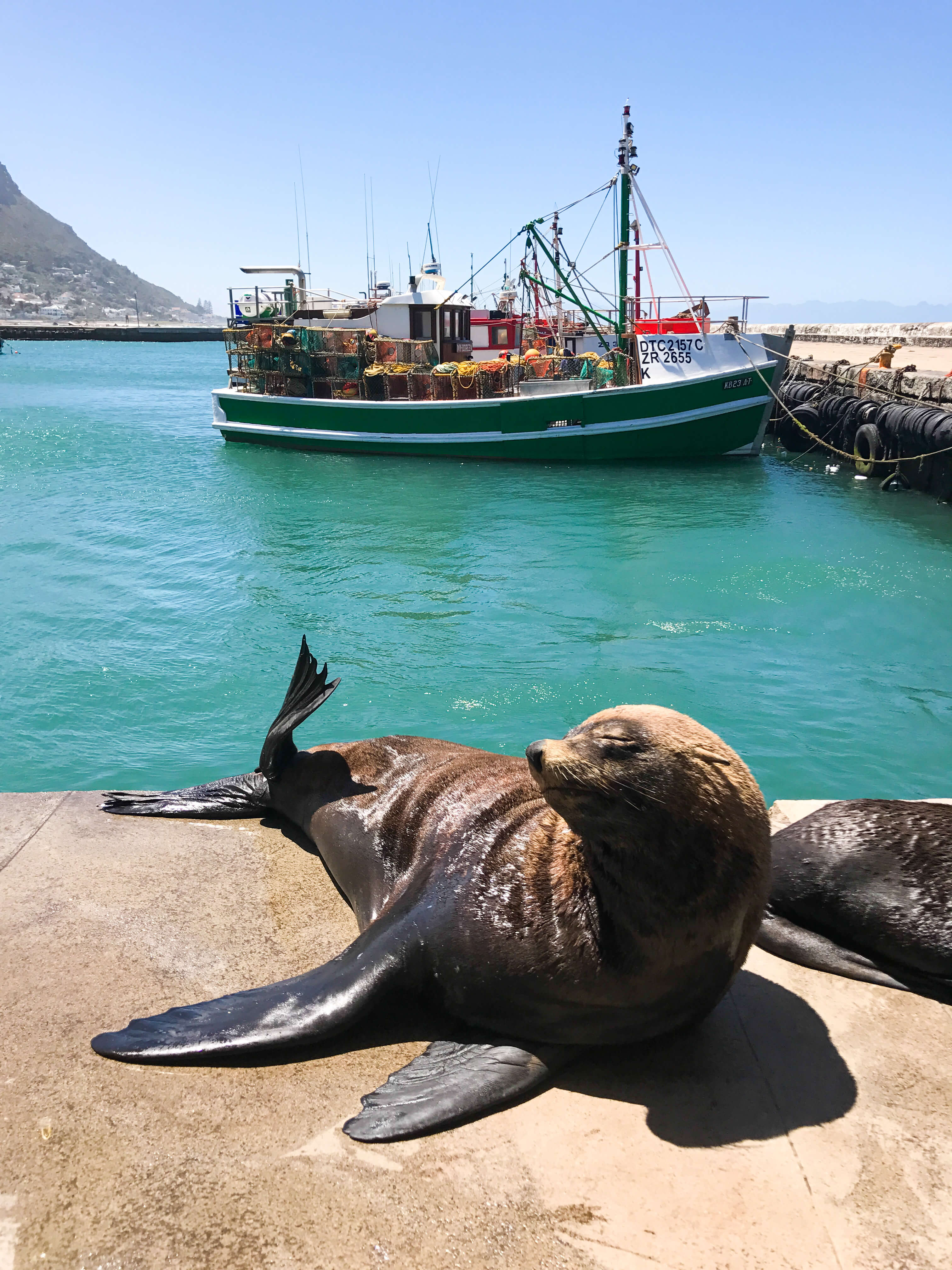 Stop 4: Kalk Bay
Stop for lunch at Kalk Bay—a tranquil harbor where you'll find seals lounging on the sand. Grab lunch at Harbour House for fresh seafood and a view, or go for burgers at Easy Tiger.
Afterward, stroll through the sleepy walkways and window-shop for antiques.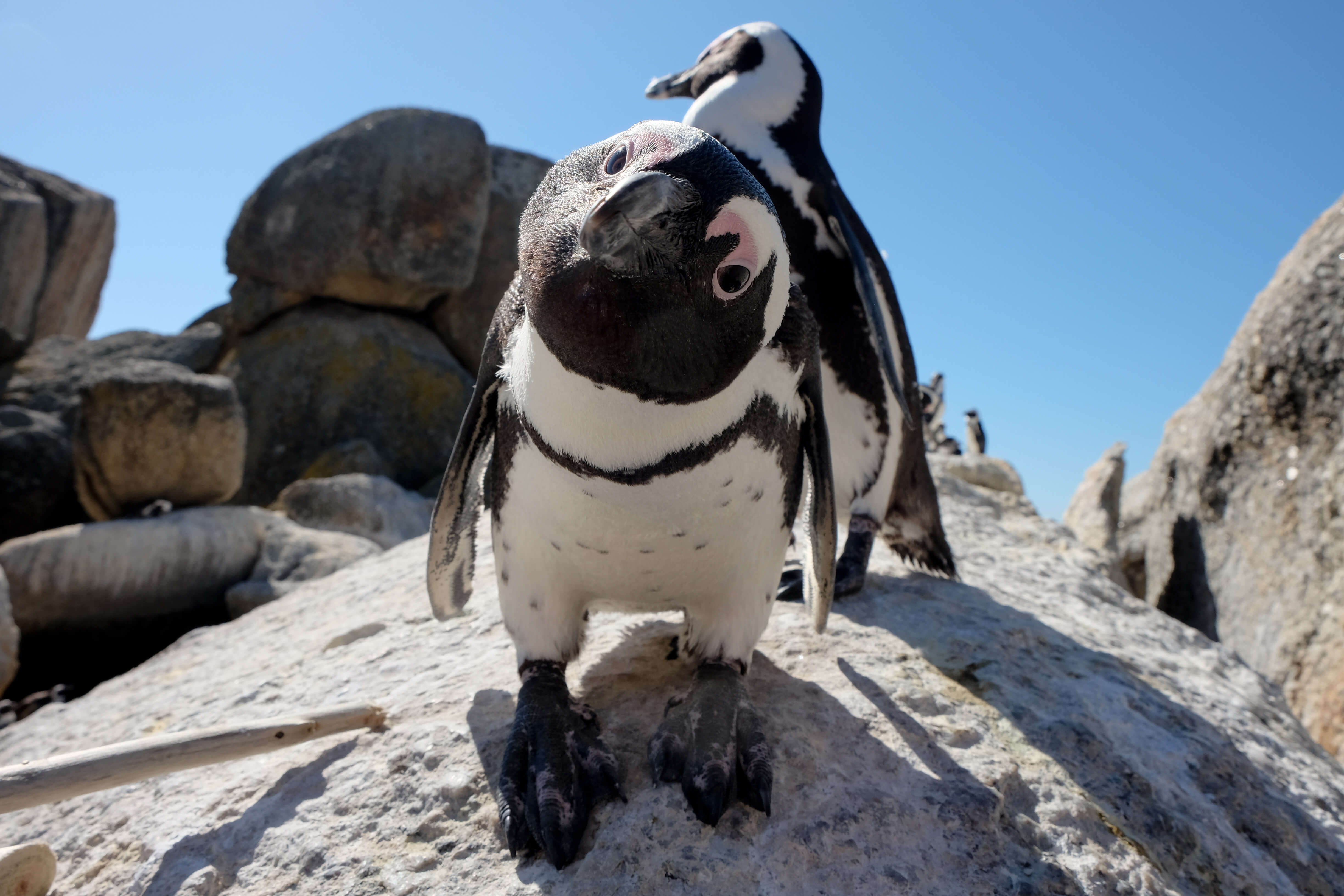 Stop 5: Simon's Town
Next stop is Simon's Town, a friendly harbor town that's flapping with seals. Or if you're pressed for time, just keep driving on to Boulder's Beach.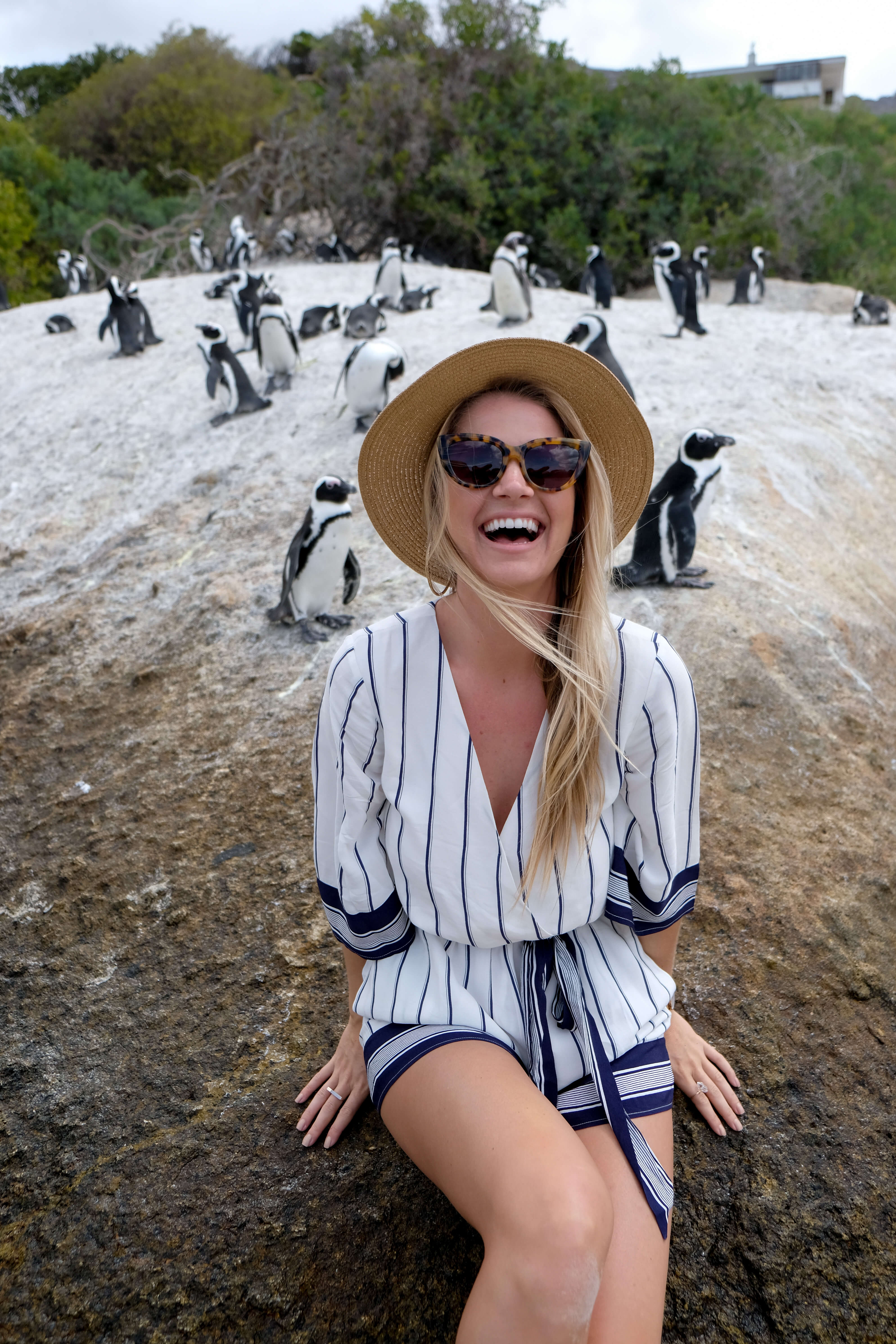 Stop 6: Boulder's Beach
Boulder's Beach is a sheltered cove that's also penguin city. African penguins love the crystal clear waters and granite boulders. Don't miss these lovable birds and their donkey-like calls!

Stop 7: Cape Point
Cape Point is the southwestern tip of the African continent and the peak of your road trip! Step out of your car for stunning views of the coastline, deep oceans, fierce cliffs, and sandy beaches.
Cape Point falls within the Cape Floral Region, a World Heritage Site, and is home to nearly 20 percent of Africa's flora. Look for the old lighthouse, a now-defunct tower perched atop the peak of Table Mountain sandstone—visitors can hop on the Flying Dutchman Funicular to the base of the lighthouse for a panoramic view.
Have a brief hike around the vegetation and keep your eyes open for wildlife—seafowl, zebra, elands, and chacma baboons are all common here. Or you can make your way to the Two Oceans Restaurant for a glass of wine before nightfall.

Stop 8: Enjoy the Sunset
Option 1: Noordhoek
Option 2: Look Out Cave at Chapman's Peak
The sun is setting and it's time to stop for a rest. You can drive out to Noordhoek, a cute town that offers horseback rides on the beach and wineries, to catch the sunset from the stretching shoreline or drive over to Chapman's Peak, a large mountain on the western side of the Cape Peninsula on a curvaceous road past gorgeous vistas.
The Look Out Cave at Chapman's offers a peaceful view of the bay and the perfect spot to watch the sleepy setting of the sun. Make sure you bring a bottle of wine and a snack!