The American Express Business Platinum® Card offers some of the best travel rewards and perks on the market. From lounge access to plenty of opportunities to earn points – I think it's one of the best credit cards for business travelers!

If you have your own business like me, you can rack up miles each time you spend money on travel expenses and big-ticket items.

Annual Fee
Much like the Chase Sapphire Reserve card, once a year you are hit with an annual fee of $595. If you are not an avid credit card user or it's your first rewards card, the fee might seem a bit daunting.
But, if you're running a business, there are a lot of ways you can use your expenses to justify the fee and reap the major rewards that come with it.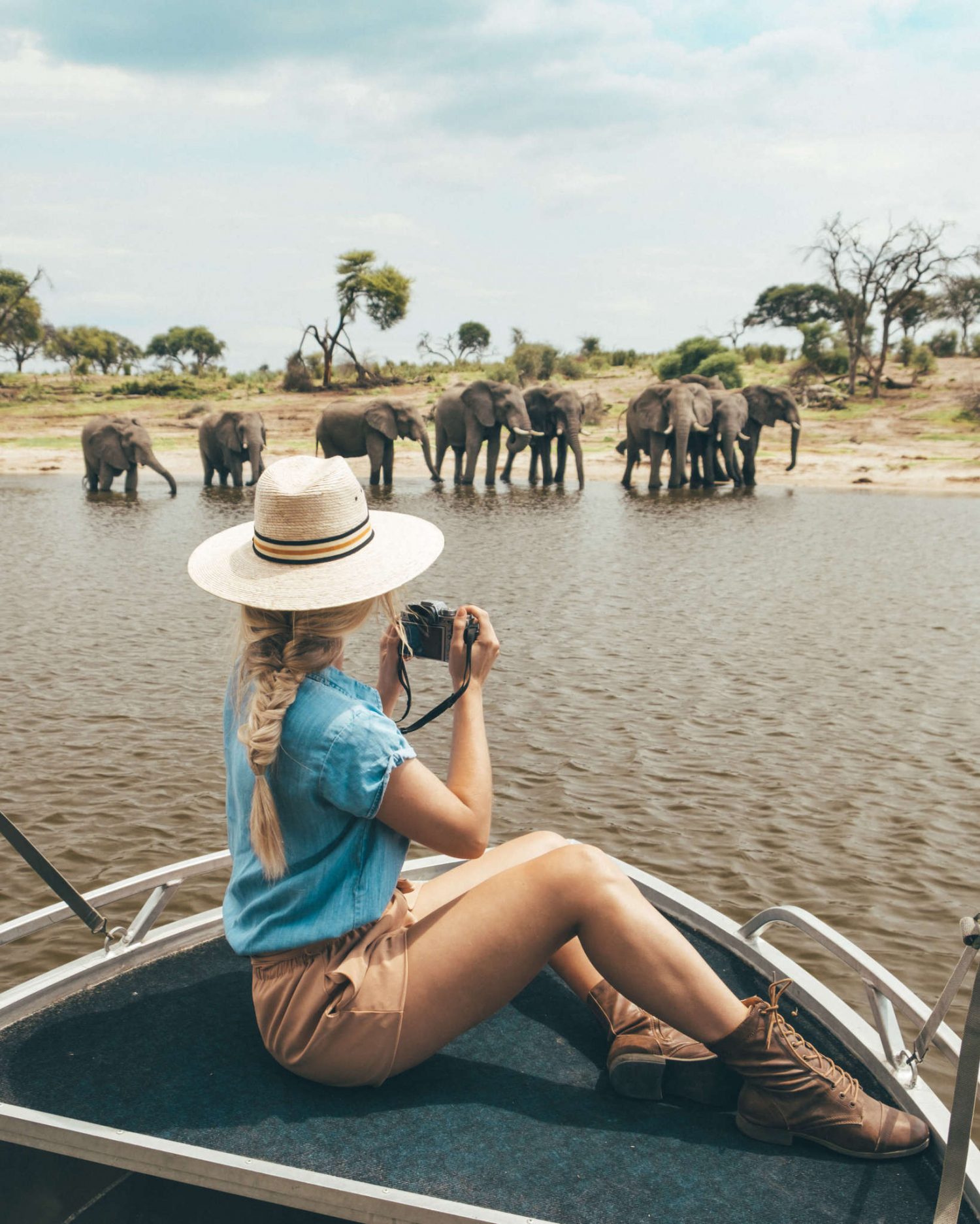 Botswana
Welcome Bonus
You will earn 50,000 points after spending $10,000 in the first three months and an extra 25,000 points after spending an additional $10,000 within those same first three months.
I highly recommend taking a look at your business expenses and spending habits before deciding whether or not the Welcome Bonus is worth it for you.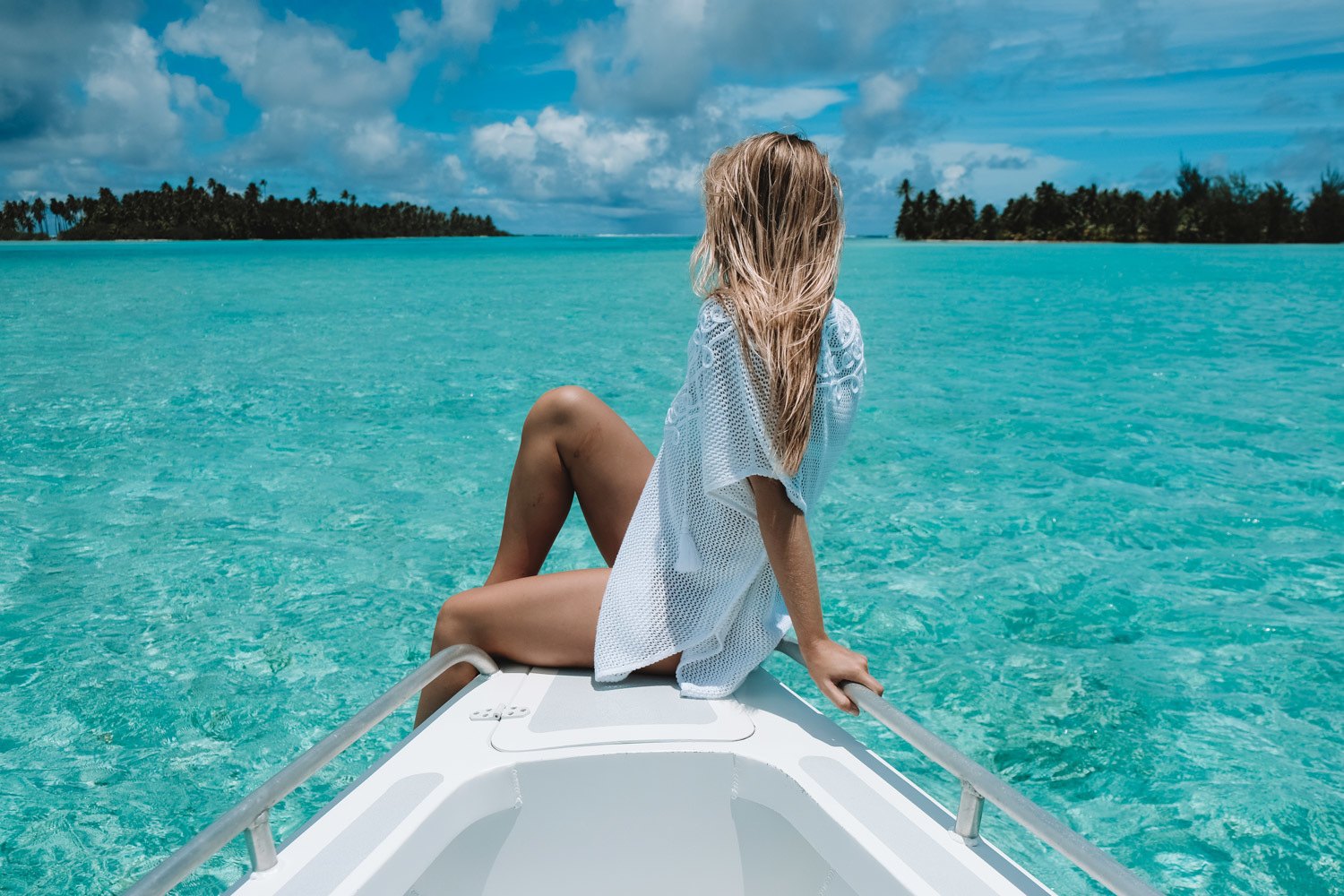 French Polynesia
How to Earn Points
Rewards on this card are pretty average, sitting at 1 point per dollar spent. However, American Express tries to sweeten the deal for business owners.
For any purchase over $5,000, you earn 1.5 points per dollar spent which can add up to one million extra points per year. When you purchase airfare or book a hotel through AmexTravel.com, you will also earn 5x the points.
New to travel reward credit cards?

KLM Business Class
How to Redeem Your Points
As with most travel reward credit cards, I wouldn't redeem your American Express points for cash back, gift card, or online retailers as those options drastically decrease the value of your points to 1 cent per point (or less).
The best way to make the most of your points is to book your flights and hotels using one of their 20 airline and hotel partners. Their partner airlines include Aeromexico, Air Canada (Aeroplan), Air France / KLM (Flying Blue), Alitalia (Millemiglia), All Nippon Airways, Cathay Pacific (Asia Miles), British Airways, Delta Air Lines (SkyMiles), El Al Israel Airlines, Emirates, Etihad Airways, Hawaiian Airlines, Iberia Plus, JetBlue Airways, Singapore Airlines, Virgin America, Virgin Atlantic Airways. Their hotel partners include Choice Privileges Rewards and Hilton Honors.
While it does require more research, you can stretch your points further and score some excellent deals!
Plus, if you redeem your points via the American Express Travel site you'll also receive a 35% rebate. 

The US Grant Hotel (Bookable on Fine Hotels & Resorts)
Bonus Benefits
Lounge Access: One of the biggest benefits of the American Express Business Platinum card is its access to airport lounges around the world. You can use it at any of the more than 1,200 lounges that fall under the American Express Global Lounge Collection along with Delta Sky Club lounges.
Airline Fee Credit: Receive up to $200 in airline fee credits that you can use towards baggage fees and in-flight purchases.
TSA PreCheck Application Fee: You also receive up to $100 reimbursement on Global Entry and TSA PreCheck application fee every four years.
Inflight WiFi: You'll receive ten free Gogo inflight WiFi passes per year and free Boingo WiFi access inside airports throughout the country.
Gold Status with Hilton and Starwood: Once you reach your final destination, the American Express Business Platinum card gives you access to Gold status at Hilton Honors and Marriott. Plus, if you book online, you earn 5x the points to redeem later on.
No Foreign Transaction Fees: This is a huge benefit for international travelers. Some credit cards charge foreign fees when used abroad, but not in this case!
Fine Hotels & Resorts: If you decide to opt out of staying at a Hilton or Marriott, but you book through AMEX's Fine Hotels & Resorts booking portal, you are guaranteed a noon check-in time (so long as it's available), 4 PM check-out time, a room upgrade (if available), daily breakfast for two, complimentary WiFi, and a unique amenity worth $100 or more.
New 2019 Benefits: In February 2019, new benefits with the American Express Business Platinum card include a complimentary year of access at WeWork locations all around the world (you must enroll between 2/15/19 and 12/31/19), up to $200 in statement credits which are awarded semi-annually for any Dell technology purchases, and increased hotel credit for Hotel Collection stays.

Overall
The American Express Business Platinum card is not the best choice if you don't spend a large portion of your money on business expenses like airfare and hotels.
But, if you're racking up business expenses and pay off your card every month — the travel perks are almost impossible to beat!

New to travel reward credit cards?