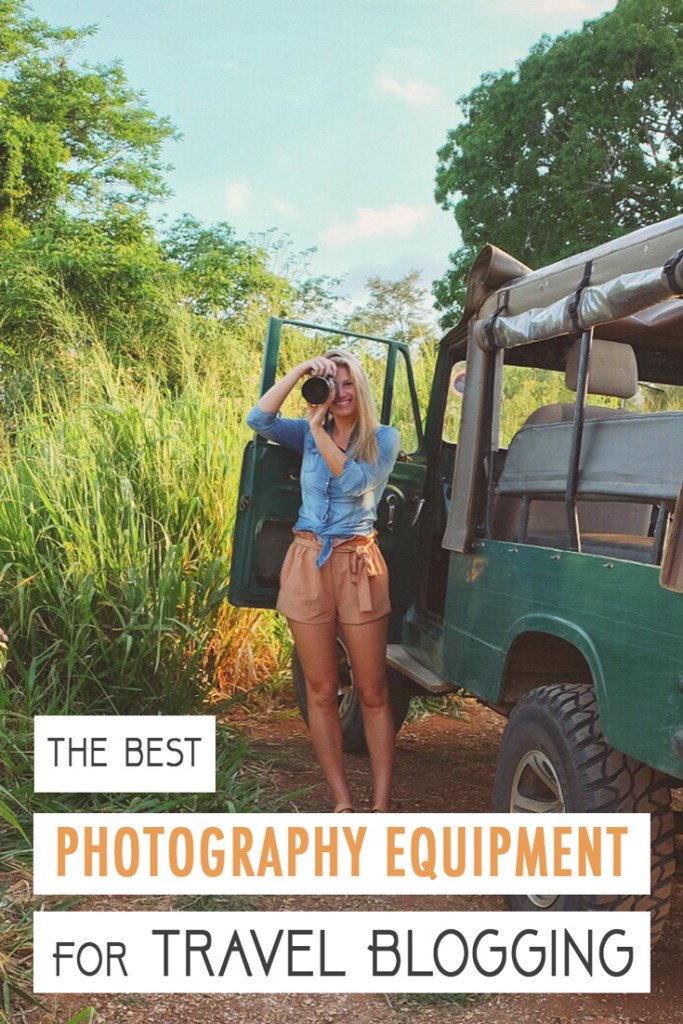 Every day, I get questions about my travel gear and photography equipment for travel. I want to disclose that I am not a professional photographer but I do love sharing my travel experiences through beautiful photos, videos and vlogs.
So, here is the best photography equipment for travel blogging in my opinion!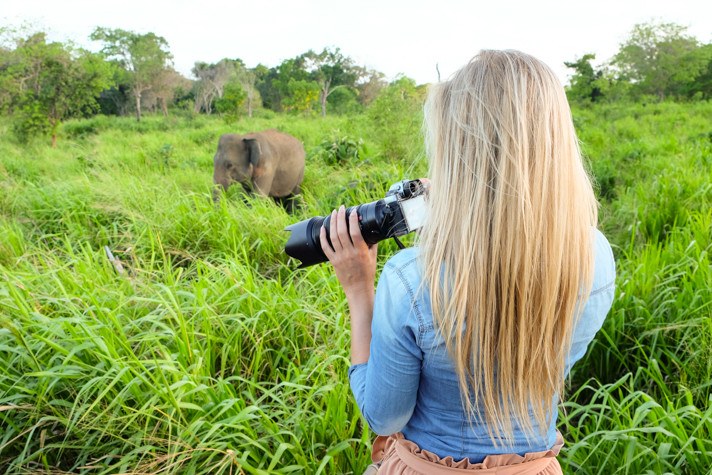 – – The Best Camera Bodies – –
This camera is great for people that are just starting to get their feet wet in photography and will mostly be shooting on automatic settings!
This mirrorless digital camera is one of my favorite to shoot with when I'm out exploring for the day. Of all the cameras I have used over the past few years, I've found that it has the best automatic settings. In addition to the pretty vintage style, the body is super lightweight and small in size, making it more discreet than other models.
If you want to test your skills at manual shooting, you are able to easily adjust the combination of aperture, shutter speed and shooting functions while concentrating on picture taking- so you have options!
For the Aspiring or Advanced Photographer
This camera is the newest addition to Fujifilm's X Series, and I'm in love! I just used it for the first time on my trip to Iceland and was so happy with the quality and features.
The camera has a compact Magnesium body, and is well-balanced for handling and grip, and features a new Auto Focus system. This camera is definitely geared more towards professionals or experience photographers!
One of my favorite things is the video quality on the X-T2– it captures approx. 1.8x the required number of pixels for 4K video and 2.4x the required data for full HD video so  delivers superior quality!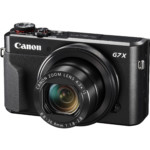 This is my favorite point and shoot camera for video! It has impressive quality, and shoots 1080p Full HD video in MP4 format with stereo sound.
What makes it so awesome for vlogging is the preview screen's tilt option of 180 Degree up and 45 Degree down, so you can always see your frame, even when you're shooting yourself. You can check out some of the vlogs I've shot on the the camera HERE!
For the Adventure Traveler
The new GoPro HERO5 Black perfect for on-the-go travel and outdoor adventures– it's waterproof and more durable than ever.
From shooting sunrise time lapses in Indonesia to diving deep into the Blue Hole off the coast of Belize, I don't go anywhere without my GoPro, the 3-way Mount and extra GoPro batteries.
If a SLR camera isn't in the budget for your next trip, snapping photos on your iPhone is a great alternative for taking travel photos.
A smart phone is not only good for taking photos and editing apps, but as a WiFi remote for your camera!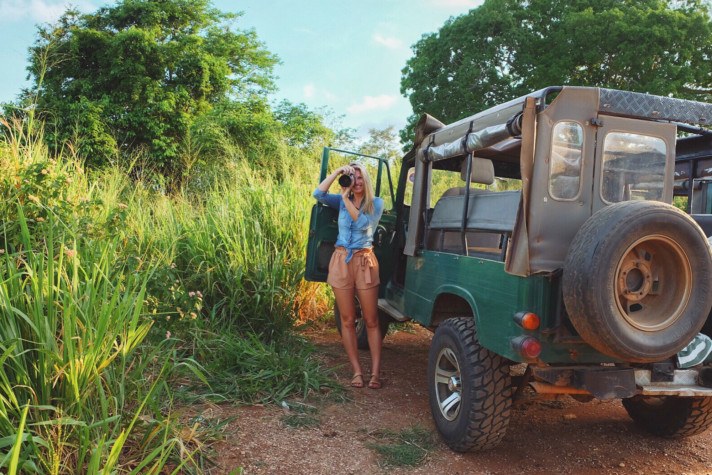 – – Lenses – –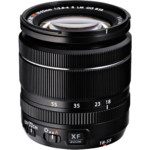 This 18-55mm lens is the first one I got for my Fujifilm X Series bodies and it is the lens I shoot with 90% of the time– it is the most versatile lens in my kit. It is great for most shots you'll take day to day exploring.
The lens also has a great range of zoom and a solid option for everyday use!
For those not familiar, a prime lens has no zoom capability– it shoots a fixed range of distance, which allows for a better range of depth of field. The lens creates a beautiful out-of-focus background so it's ideal for lifestyle and portrait photography.
If you're looking for a good lens for fashion shots or photos of people when traveling, this is it!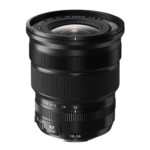 Ever wanted to get an epic shot, but all the elements wouldn't fit in the photo? You'll need a wide angle for that!
Having a wide angle lens is awesome for landscape shots or shooting indoors in tight spaces. I typically use it when I want to shoot a large building or monument, or give something scale. If there's not a lot of room to capture the entire scene, I'll always switch to this lens.
This is a big zoom lens and not something I bring on every trip. It obviously takes a lot of space in my backpack, so I only bring it when I know I'll need it, like when I'm going on a safari! The lens has a focus range of 1.75m with a magnification of 0.19x so when you add the 1.4X Teleconverter you get an additional 1.4X zoom.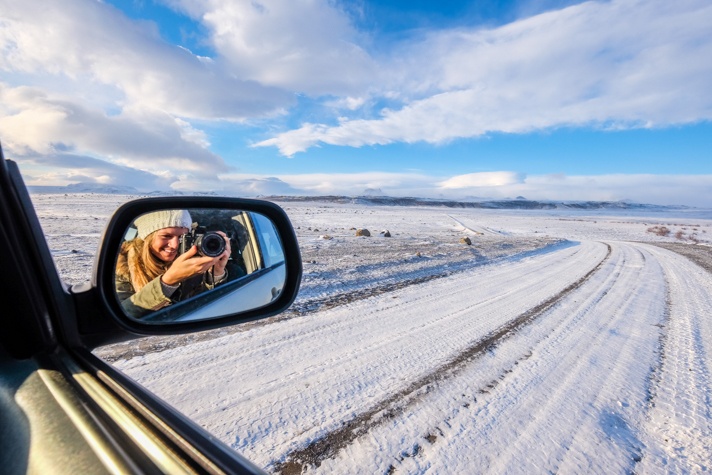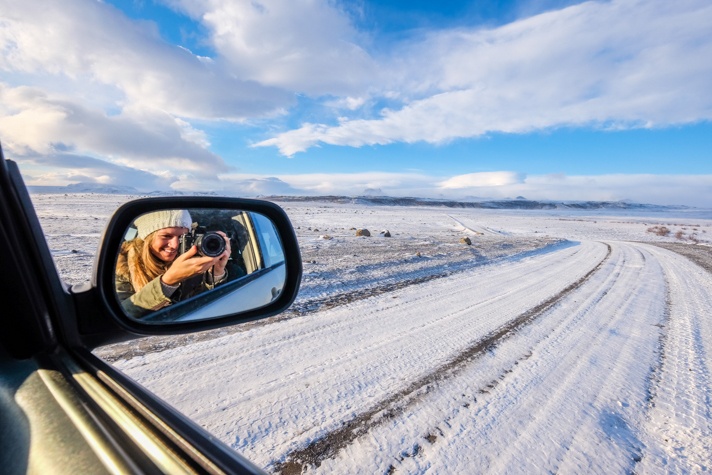 – – Photography Accessories – –
Print Instax photos by sending images from your smartphones to the small, portable printer by using the free Instax Share app!
This bag fits your camera, a lens and a few small personal items!  Remove the strap and the bg functions as a protective camera organizer inside of a larger bag.
The perfect tripod for stable video and travel photography.
Extra camera batteries are essential!

For use with the X-T2 camera and shooting 4K video (UHS-II/U3 card), a read transfer speed up to 2000x (300MB/s).
High-speed, UHS-I technology for a read transfer speed up to 633x (95MB/s).

Keep all of your memory cards organized in this portable, hard carrying case!

It is imperative to backup photos and videos, so I use this hard drive. It also automatically save photos from your social networks in cloud storage!
This mount can be used as a camera grip, extension arm or tripod for ultra versatility and a variety of shots with you GoPro.
Clamp your GoPro to objects ranging in size from 0.25" to 2"– great for extreme sports.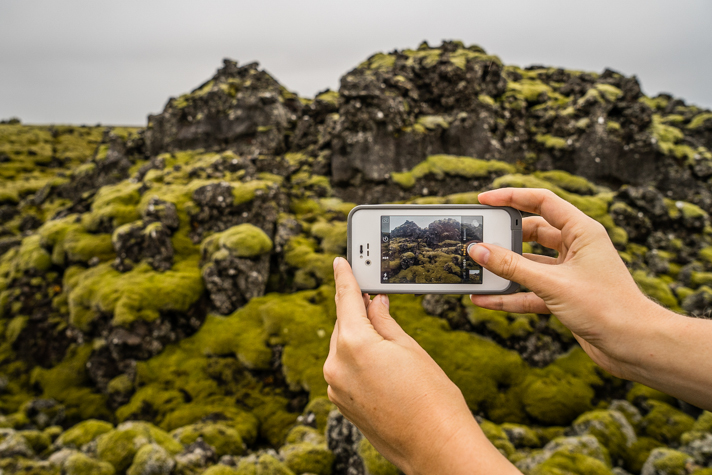 – – iPhone Accessories – –
Be sure to protect you smartphone from water damage, but also capture underwater shots!
This LED light is a great tool for shooting on your iPhone! You can wirelessly sync it to native camera apps on iOS and Android thru Bluetooth.
This 4-in-1 lens includes a fisheye Lens, wide-angle lens, a 10x and 15x macro lens, plus 2  lens caps!
Apps
Check out my favorite smart phone photo-editing apps HERE!
Please note that some of the links above are affiliate links, and at no additional cost to you, I earn a small commission if you make a purchase. That income goes to supporting this website and keeping it free for you and everyone else! As always, ideas and opinions expressed in this post are entirely my own.