On my first trip to the continent of Africa, I was lucky enough to spend about a week exploring the wonders of Cape Town. It truly has stunning natural landscapes, delicious and diverse cuisines and so many activities for all ages.
Check out all of my tips in the ultimate Cape Town travel guide!
What to Expect in Cape Town
Cape Town is a cosmopolitan city with a wealth of historical sites, café culture, and lively nightlife.
Language: South Africa claims a whopping eleven official languages but the most common you'll hear in and around Cape Town is English—the lingo of business and media—followed by Afrikaans and Xhosa on the streets.

Currency: The South African rand

Credit Cards and Banks: The majority of retailers and restaurants accept debit card as payment.

Climate: Humidity is quite low in Cape Town, so while the summers are hot, they aren't too muggy. Wintertime, however, is chilly with the ocean winds blowing in from the southeast.
The best times to visit are the cusp months, October and November, springtime in South Africa, or from December to February when the days are at their longest and warmest. Winter from June to August tends to be rainy and cold.
Getting Around Cape Town
Cape Town is rather spread out and with many things to do around the Cape, I recommend renting a car. It will save you from spare you from the somewhat unreliable public transportation and pricey taxis.
Getting Around Town
I highly recommend renting a car—especially if you plan to do road trips. Overall, the best way to get around Cape Town is by car, because although the street signage can be a bit confusing, you'll find that the city is auto-friendly with ample parking and not a lot of traffic.
Uber enjoys a healthy clientele in and around Cape Town, so you can use the Uber app to get around if driving on your own doesn't sound like a great idea.
Getting To Cape Town
From Cape Town International Airport, you can rent a car, take a metered taxi (about R300 to R400) or catch the MyCiti shuttle bus (about R64 per person but depends on your destination) into the city centre.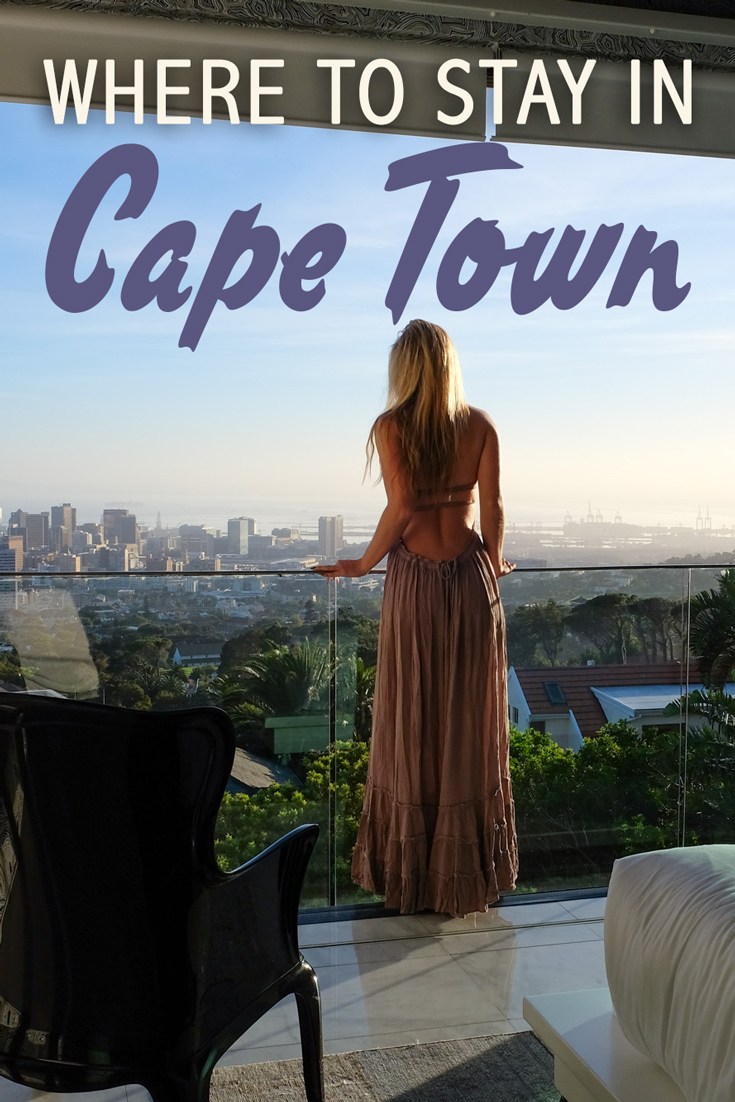 Where to Stay in Cape Town
Cape Town, and South Africa in general, is filled with beautiful, luxury boutique hotels. Note that in Cape Town, hostel prices are fairly high, so unless you're traveling on your own, you might as well stay in a hotel.
The Best of Budget Accommodations in Cape Town
The Best Luxury Accommodations in Cape Town
What to Do in Cape Town
Surrounded by so many natural sights, there are endless adventures you can get into in Cape Town!
Cape Point Road Trip:

 Take a drive along the beautiful coastal road to scenic Cape Point. The highway will take you through historical Hout Bay and Sentinel Peak and to the winding Chapman's Peak Road. Cape Point is located in the Cape of Good Hope Nature Reserve and has dramatic views of the ocean, a charming historical lighthouse, and dangerous rocks that have led to many a shipwreck in olden times.

Hike Lion's Head: Need to escape the city? The options are endless around the mountains and national parks. One of the more popular is Lion's Head, a slightly challenging but rewarding climb.

Cable Car up to Table Mountain: You can hop on the cable car to scale nearby Table Mountain and see its panoramic views over Cape Town.

Helicopter Tour

: Several helicopter companies offer scenic flights of Cape Town with stunning views of the city and the Cape of Good Hope. 

Day Trip to the Winelands

: Take a drive up to the Stellenbosch Winelands and have a delicious lunch and wine tasting at any of the beautiful farms or estates.

Kirstenbosch Botanic Garden:

 The Kirstenbosch Botanic Garden is home to a large collection of African plants and offers trails carved out for trekkers and stone sculptures set in the gardens for artists. In summertime, you´ll often find live concerts held on the grass on Sundays. 

Shop at Watershed: The Watershed is an indoor market on the waterfront that offers a variety of treats, including artist exhibitions, workshops, and products for your mind and body.

Woodstock Art Walk Tour: Since 2010, Woodstock has been the epicenter for street art, and these days you can hire a guide to take you around to see more than 40 pieces of artwork from local and international artists. Truly a place to get inspired!

Visit Gondwana Game Reserve:

 Take a trip a few hours of the city and get your chance to see the Big 5 on a real African game drive! Gondwana is committed to conservation and has an amazing property!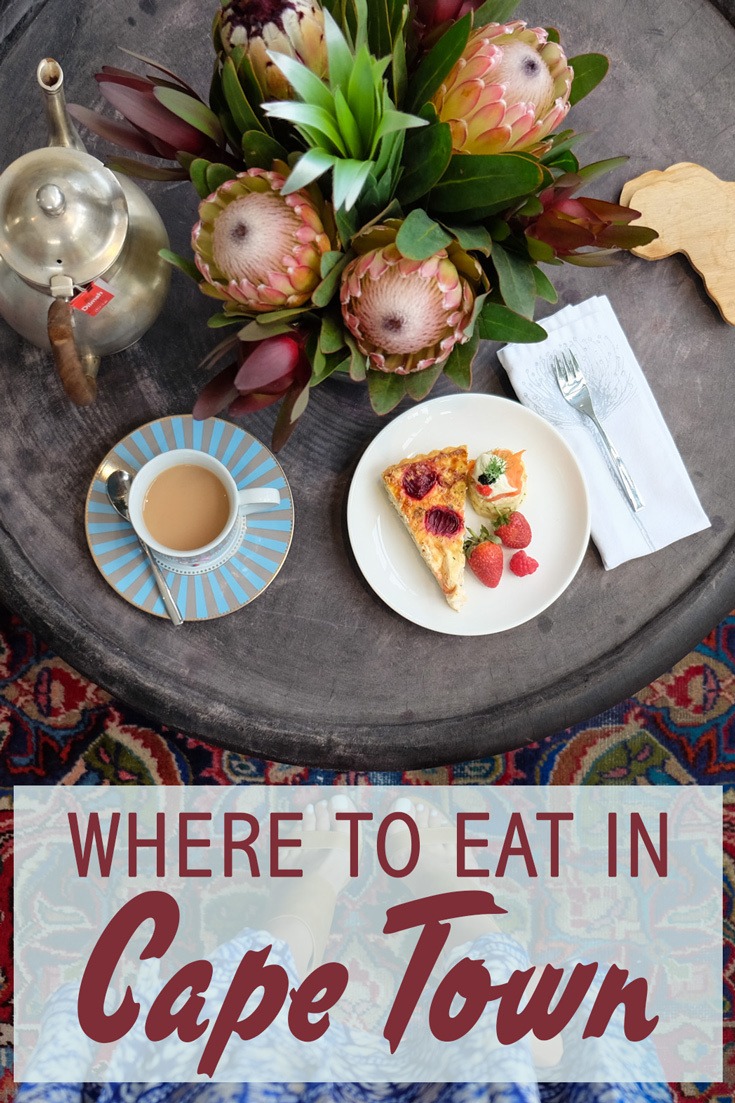 Where to Eat in Cape Town
There's no end to delectable restaurants and cheerful cafés in Cape Town. The city's rich history of colliding cultures has led to hearty, award-winning cuisine . . . you'll find samosas, curries, chakalaka, imifino patties, pizza, and gelato.
First, Grab a Coffee!
Brunch , Lunch & Dinner
For a Special Night Out
SHOP my favorite Cape Town-inspired styles!