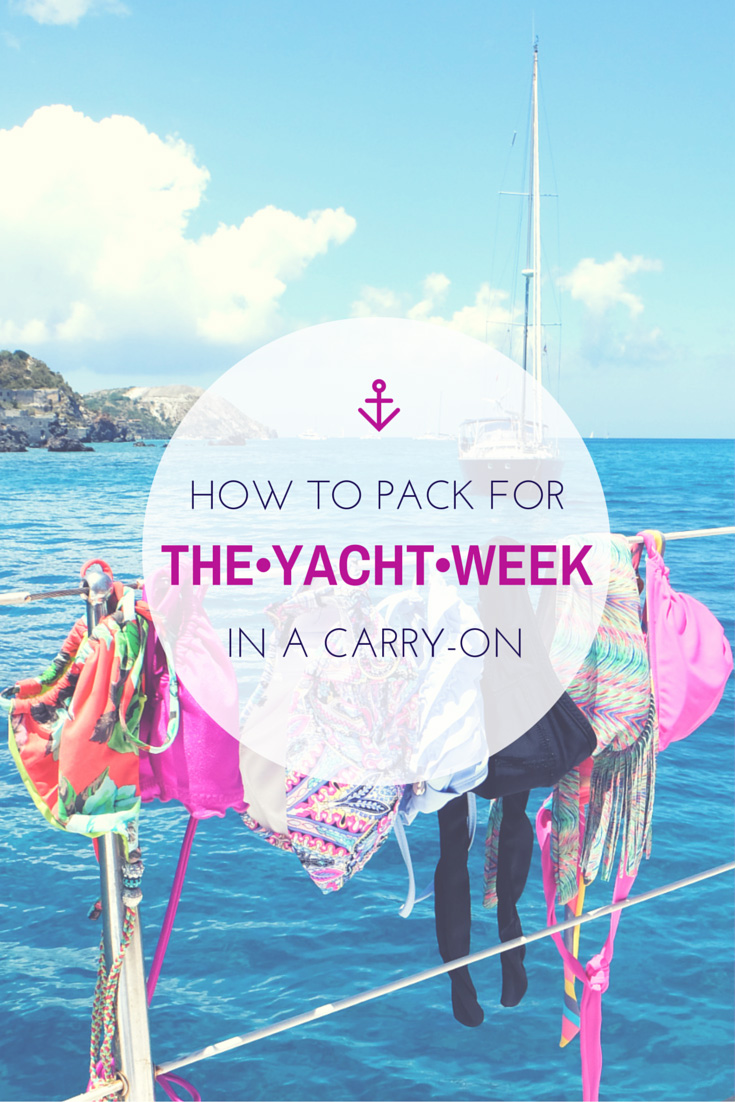 After having been on 5 routes of The Yacht Week, I've finally mastered the art to packing for a week of sailing in a carry-on. It's easy to overpack thinking you'll forget some essential item but, the truth is, you can buy things when you arrive in your destination.

Guys, as a forewarning, a lot of my tips are for the ladies, so skip to the "Props and Toys section" and start there. (That's what she said?) Girls, if you've never been on The Yacht Week or been sailing, fear not. I am hear to walk you through the packing process step-by-step so you're both prepared and practical!
Here's how to pack for The Yacht Week in a Carry-On!
Click the different tabs to browse information