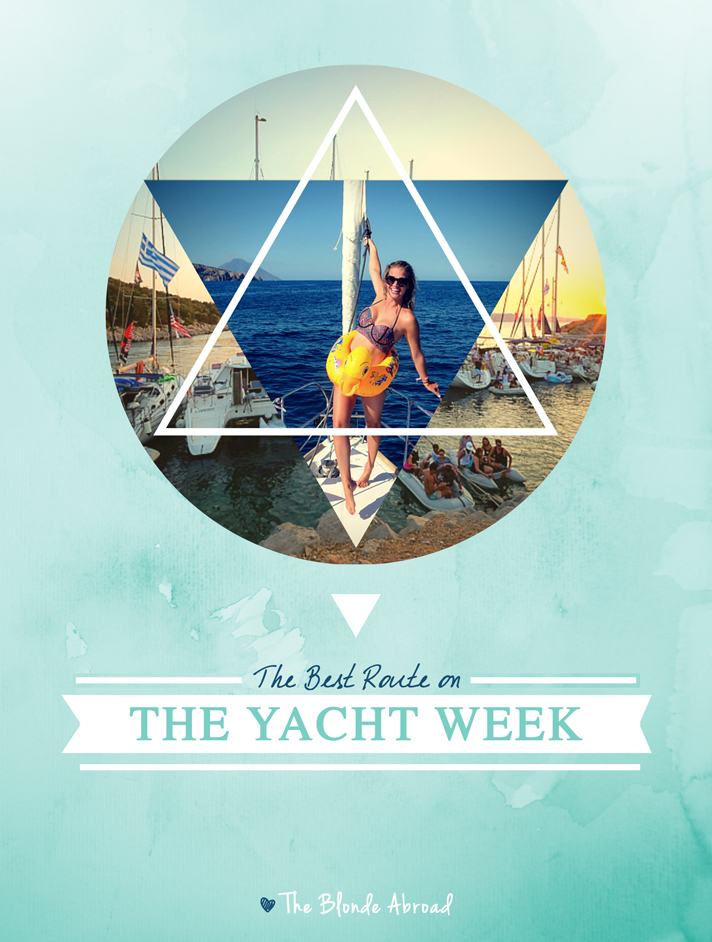 I know first hand that one of the hardest decisions when booking a trip on The Yacht Week is picking the "best" route. Each destination has a different appeal, whether it's the party of a lifetime in Croatia or the beautiful sandy beaches of the British Virgin Islands.
I've been lucky enough to have been on 5 trips with The Yacht Week and wanted to share my own experience from each trip to help you decide which route is best for you. I've broken down each route by various interests (nightlife, sailing, extra costs, etc.) and given them a rating from low to high.
Below, you'll find four different tabs for information on The Yacht Week Greece, Italy, Croatia and BVI's. I haven't been on the newer Montenegro or Spain routes (which is why it's not included in the comparison) BUT, I have been to Spain on my own and can imagine the sailing and nightlife are out of this world!
Click through the tabs below to compare each route on The Yacht Week!
Here's another look at The Yacht Week routes side by side for easy comparison!
INTERESTS
Nightlife
Day Parties
Activities
Local Culture
Sailing
Size of Route
Extra Costs
So, as you can see, there's no best route on The Yacht Week, but there are routes that are better for certain people. Whether you're looking for an incredible girls getaway or a wild party yacht experience, there's something for everyone!
Taking your first trip on The Yacht Week?
Questions? Advice? Comment below!