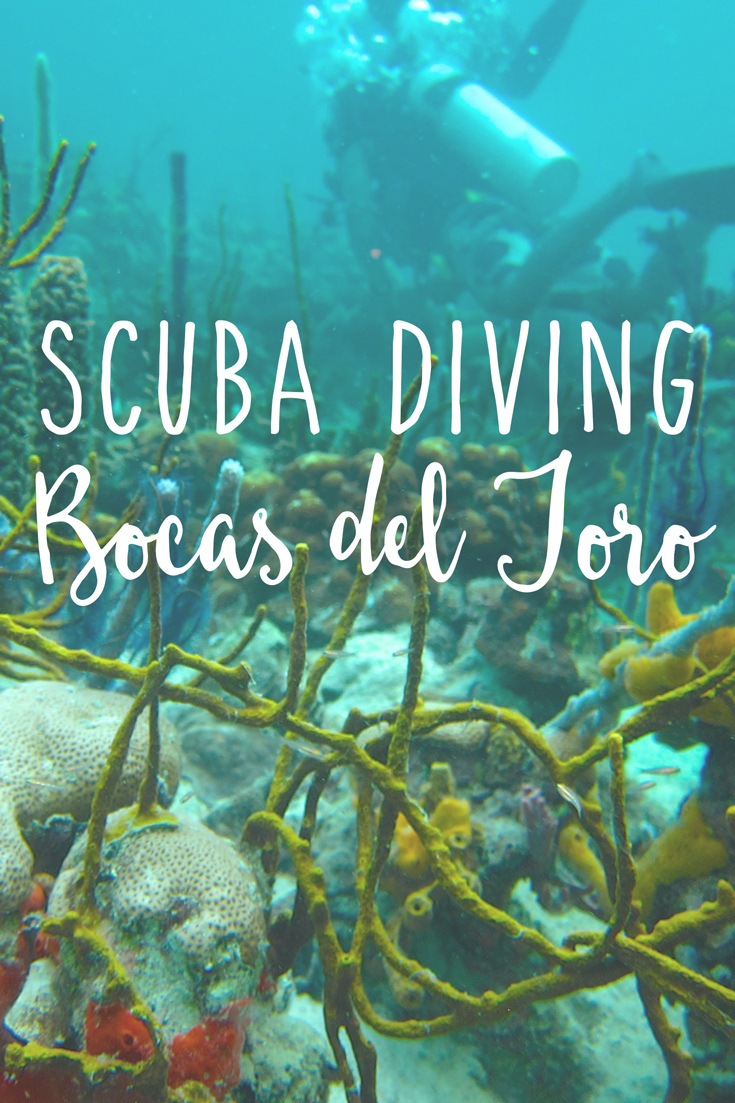 I recently had my first two underwater experiences in the Big Blue and ever since, I knew I'd be addicted. Diving in the Red Sea in Jordan and snorkeling in The Great Barrier Reef off the coast of Australia were life-changing. In Bocas del Toro, Panama, I decided to get PADI Open Water Diver Certified with the 5-Star rated La Buga Dive Center and Surf School.
While I have come to love diving, it wasn't always something I wanted to do.
As with many things I do while traveling, I like to try new things and especially things that scare me. One of those things being diving. I am absolutely terrified of the open ocean.

I have a seriously over-active imagination. I picture myself jumping into the water and coming face-to-face with a Great White shark or some other large aquatic animal. I even had the same fear about pools as a child. (As if a shark would be in the deep end of a community pool.)
No matter what, it still crosses my mind every time I jump off a boat into the middle of the ocean. So, to conquer my fears, I've put my passion into diving. Each time I go, it gets a little easier. The underwater world is anything but scary. It's breathtaking.
Here's my experience diving in Bocas del Toro!
All of these shots were taken during my PADI course. I dived at the four sites over the course of two days. As you can see, it was incredible!
Dive Location – The Wreck
"In 12 meter/ 40 ft depth you will find a beautiful ship wreck, which was intentionally sunk there 11 years ago. In the course of time the old ferry became part of the natural environment and is shelter for countless big and small fish and other reef inhabitants." – La Buga Dive Center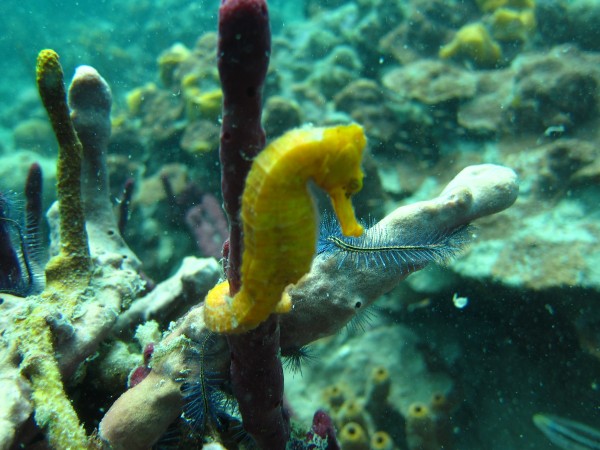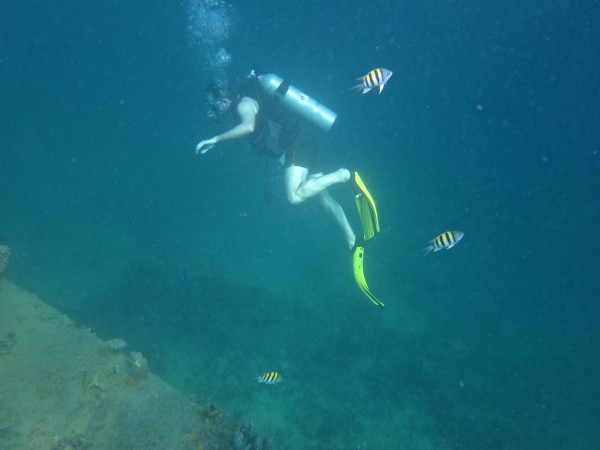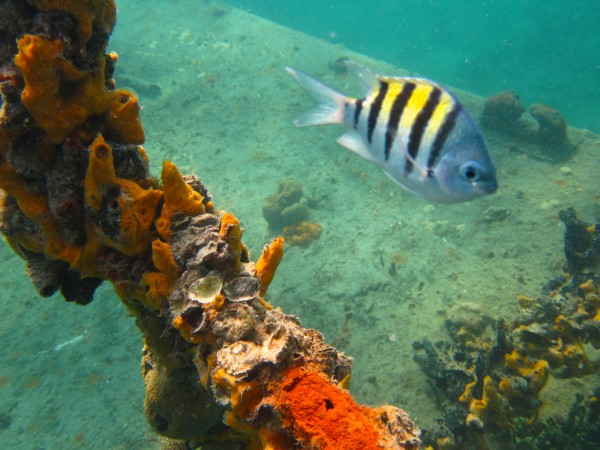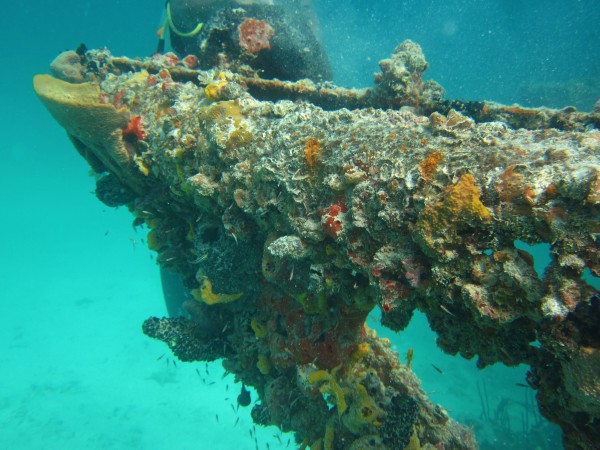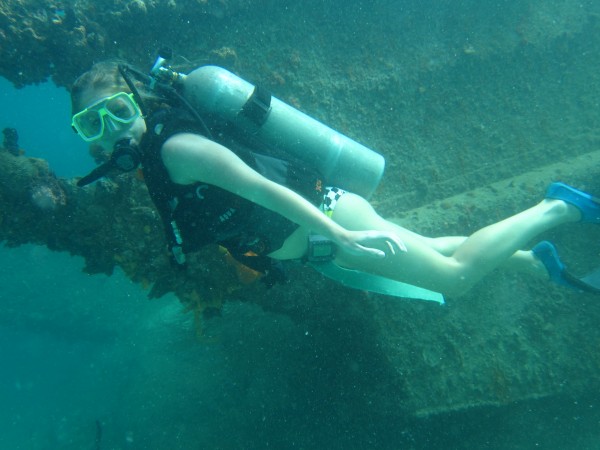 Dive Location – Mangrove Point
"At Mangrove Point you will find a lovely shallow reef, which is suitable for both, beginners as well as experienced divers. If you are keen on underwater photography, this is the place to go, since there is no current at all. It is also a fantastic place for night diving, where you will explore the underwater world from a totally different perspective."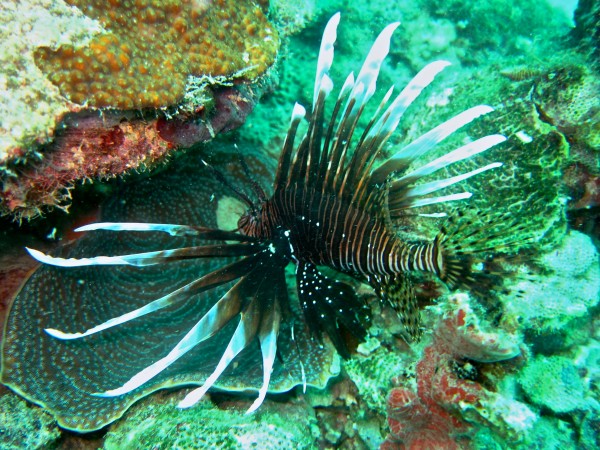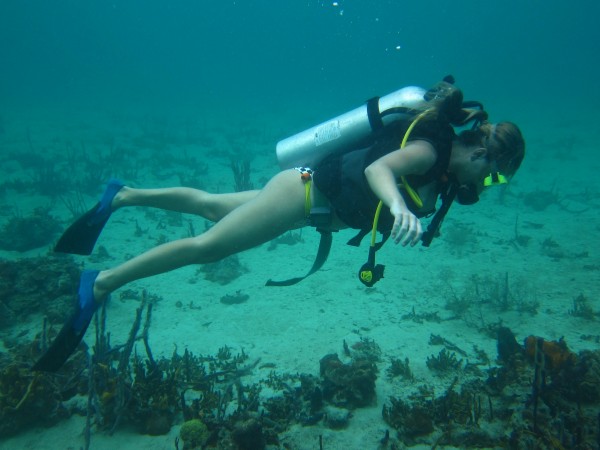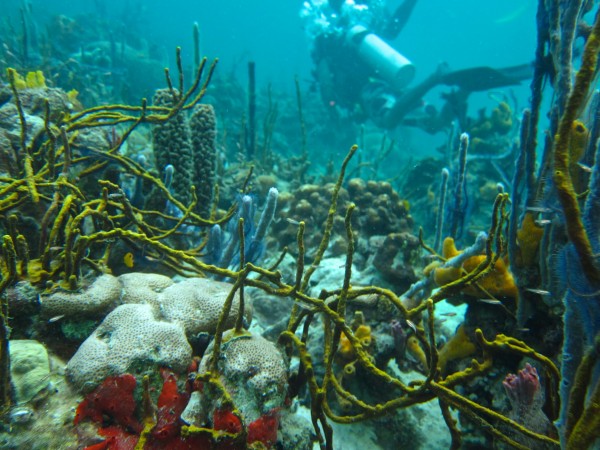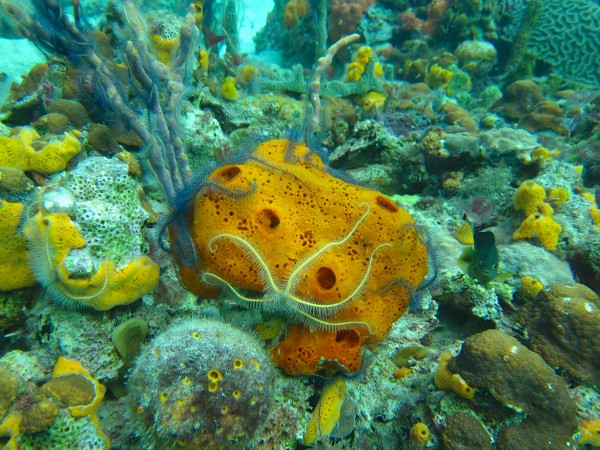 Dive Location – Casa Blanca (White House)
"Located in front of the island Solarte, White House is one of the deepest spots in the area. Therefore, this site offers two dive options: It is the perfect place to go deep diving, for example for your Advanced Open Water experience and also provides a shallower area with a very interesting underwater typography, lots of coral and many schools of fish."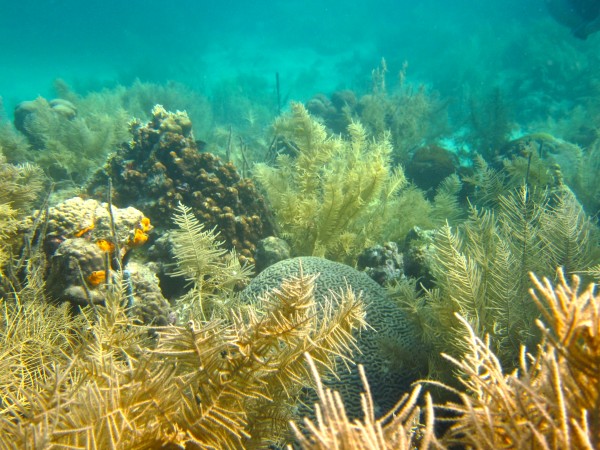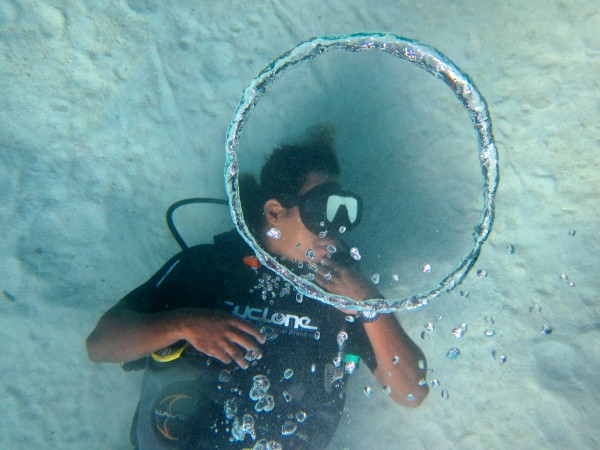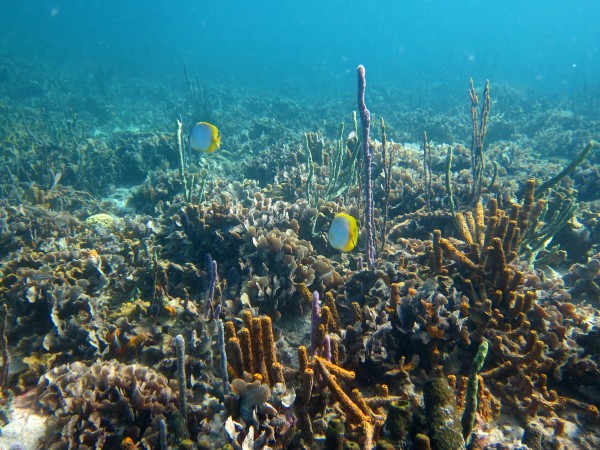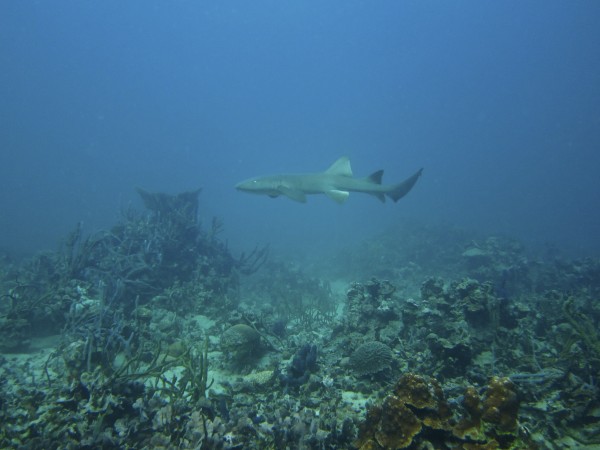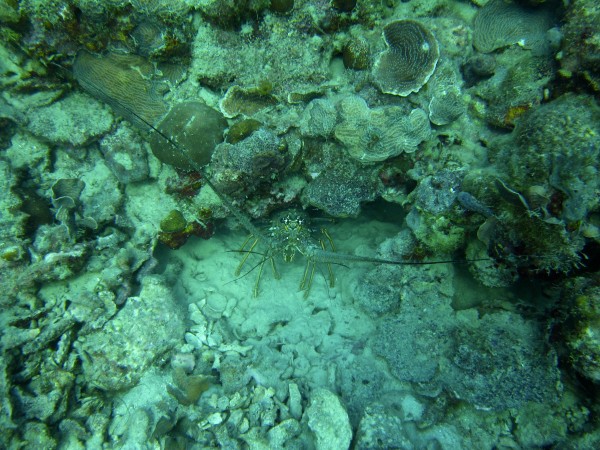 Dive Location- Casa Verde (Green House)
"Green House and Coral Garden stretches along the same seemingly never ending reef as White House. In this area, you can spot large schools of fish, big rays and smaller ocean dwellers hiding between the colorful sponges and corals."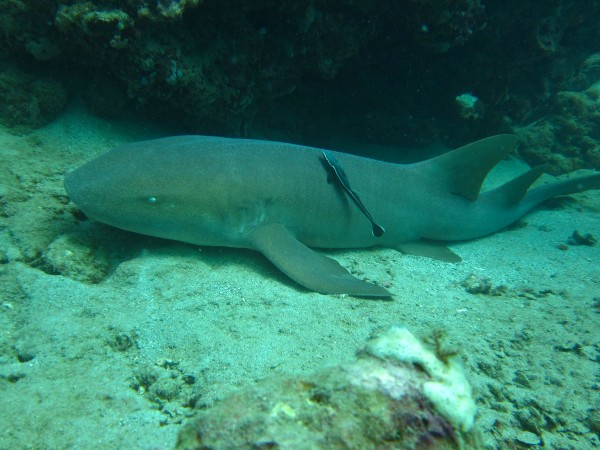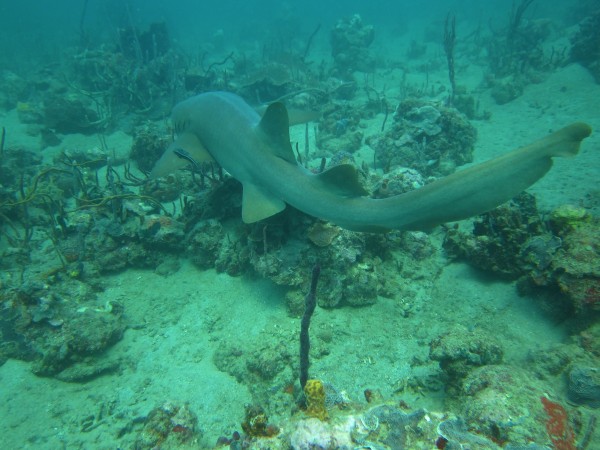 Shop my favorite Bocas del Toro style!