As much as I adore traveling, planning for adventures can be a major pain. Fortunately, after years of globetrotting, I've got a few tricks up my sleeve! From discovering travel inspiration to booking all the essentials, here are a few sites and programs that I couldn't live without.
Here are the top travel planning websites!

 Travel Insurance
First things first, let's talk about travel insurance. This admittedly dull topic is often ignored by travelers, but it is essential that you be informed of your options.
Far too many travelers think that their home insurance plan will cover them abroad, but that's often not the case. The majority of health plans will cover little or no part of health care out of their area. Having an emergency away from home can be truly devastating to your bank account. It's not worth the risk!
A good travel insurance plan will cover lost documents, theft, illnesses before your trip, lost luggage, emergency prescriptions, shady travel agencies, and other scarier issues like natural disasters, terrorism, and civil war.
These things can be absolute nightmares to deal with while traveling solo, so travel insurance is a must-have. I've been using World Nomad travel insurance and would never be without it.

VPN (Virtual Private Network)
While you're traveling, you often connect to public or semi-public Wi-Fi networks in places like airports, cafés, hotels, and train stations. Anyone on this same network can potentially grab your unencrypted data—goodbye usernames, passwords, and credit card numbers.
A VPN is essentially a private network that only you can access, so there's no risk of theft or a data breach.
A VPN also gets around service restrictions and censorship. Many governments block popular sites like Netflix, Facebook, or BBC to restrict access to services that are considered contrary to national interest. For example, if you want to update your status in China but discover Facebook is banned, your private network can bypass many of the government restrictions.

Staying Connected
Having access to the internet (whether you need it or not) is essential when traveling for many reasons, but mainly for safety. Being able to load maps, addresses, contact information can be important—but sharing that Instagram post can be important as well.
Whatever your use, a Wi-Fi hotspot can keep you connected for an affordable daily rate. As a blogger, figuring out how I'm going to connect to the Internet is always a top priority. Fortunately, you can stay connected 24/7 with a Skyroam Wi-Fi hotspot.[/two_third]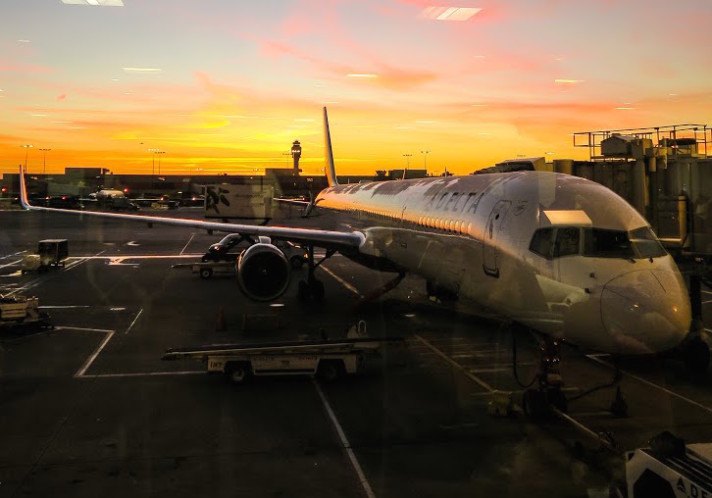 Flights
I've learned that to get the best deal on flights; you'll want to check multiple booking sites. You never want to depend on a single website, so always cross check prices!
Here are my preferred flight resource websites!
Hipmunk is one of the easiest to use platforms I've come across. You can search flights based on price, time, and all those other options standard sites have– but, you can also search by "Agony". It'll rank the hassle of each flight based on time, layovers, and other factors.
Skyscanner has never let me down. It will repeatedly pull up the cheapest flight options out on the web, and allows you to search for specific dates or month-long ranges so you can find the best deal!
Airfare Watchdog is a great tool for travelers, especially those traveling on a budget! This site will monitor ticket prices and alert you when prices drop, or a deal comes up. Sign up for their newsletter, and you won't be sorry.
When it comes to frequent flier miles, PointsGuy is priceless. You can find the best deals for frequent flyer miles and hotel points there. The site always has the latest news on exclusive deals and freebies.
Before I go on a long flight, I always check out Seat Guru. It's got insider tips on the best place to sit on any plane as well as other ultra-helpful guides on in-flight shopping and amenities that can make your trip a lot more enjoyable.
HELPFUL TIP: If you have been looking to get a travel reward credit card, I recommend applying for one before a big trip or purchase. Some of the biggest benefits are earning points to use for free flights and hotels. Plus, many cards offer additional points when making travel-related purchases. Some cards also offer travel protection when you pay for a trip with the card.
My personal favorite is the Chase Sapphire Reserve (for frequent travelers) or the Chase Sapphire Preferred (if you're just starting out)! Check out my favorite travel reward credit cards!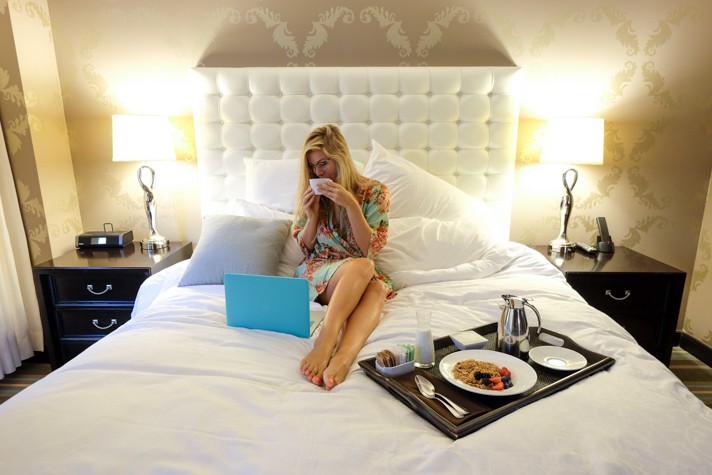 Accommodations
Before you fork over your hard-earned cash to anyone, it's best to do a bit of internet stalking.
Here are my favorite accommodation booking websites!
When I'm planning a solo adventure, I search HostelWorld for accommodation. There are so many cool hostels to stay in and meet fellow travelers. HostelWorld has millions of reviews on tens of thousands of hostels, and it also provides a 100% booking guarantee with no booking fees.
For hotels, I'll check HotelsCombined first to see if I can get some discounted rates as it compares rates from all the top search sites. It has some of the lowest rates for hotels, depending on the time of year and destination you're searching for!
Booking.com is one of the best overall, and most reputable, comparison sites for hotel rooms. You can see ratings, maps and all sorts of info about potential accommodations!
Besides hostels and hotels, I also love to check out Homestay.com. It's a great resource for really getting to know the local culture and seeing how people live. I've met and stayed with so many awesome people from here.
Last but certainly not least, I am obsessed with Airbnb. Whether you want a couch or a castle to crash in, it's got you covered. Sometimes I even browse the site just to drool over home decor from around the globe. If you aren't already signed up, do it now!
• • FREE $40 AIRBNB COUPON • •
Sign up for Airbnb HERE and get $40 off your first $75 Airbnb stay!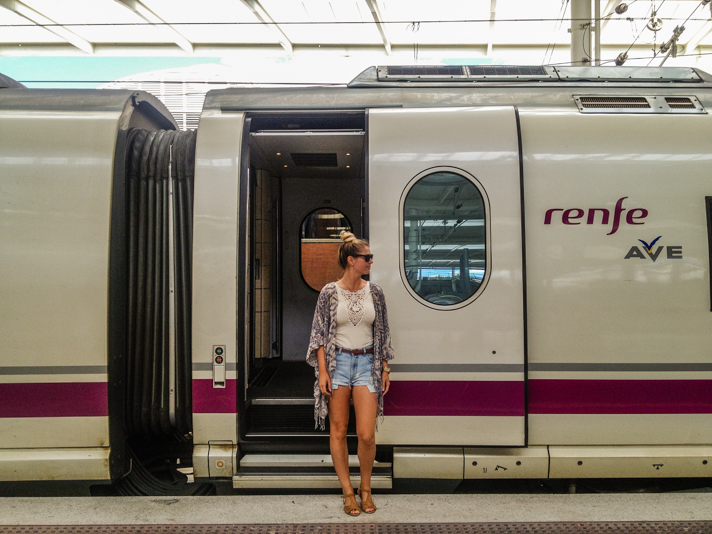 Getting Around
There are so many ways to get from Point A to Point B, but some options are more efficient and affordable than others, depending on the destination.
Here are my favorite travel websites!
Rome2Rio is probably the best transportation resource out there. You can simply enter your destination, and it will give you the best route options! It provides all sorts of transportation options, including bus, train, plane, or boat as well as how much they each cost!
If you are in Europe, you've got to check out Eurail. You can discover 28 European countries by train. I have to admit that every time I travel Eurail, I feel like a vintage silver-screen goddess exploring distant lands. Fantasies aside, it's also the perfect way to meet other travelers and locals.
While I know it can be a bit scary to drive in a foreign country, I love the freedom of having wheels abroad. If you don't already have one, I would highly recommend getting an international driver's license. It'll allow you to easily rent a car anywhere– when you are ready to go, check out RentalCars.com for rental options.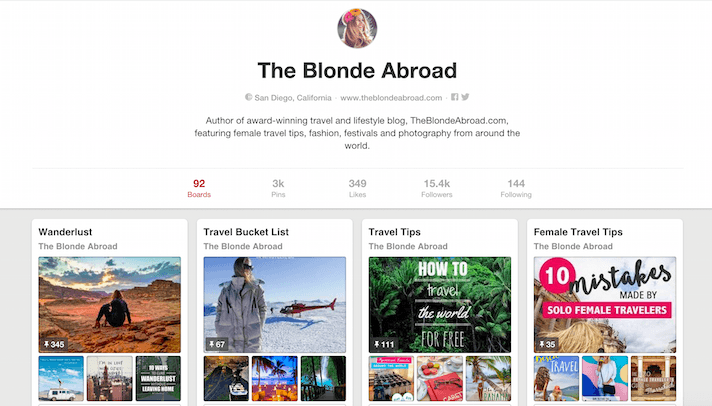 Pinterest
Pinterest is easily my favorite travel planning site! Explore the world from your couch to get inspired.
Once you've got a destination in mind, discover local travel tips, get packing guides, and start creating your board for your destination. It's the best way to organize everything in one spot.

Disclaimer: This is not a sponsored post. These are the websites and companies I use and recommend for my travels. Some of these links are affiliate links, and at no cost to you, I may earn a small commission that helps run this website– keeping it free for all to use!