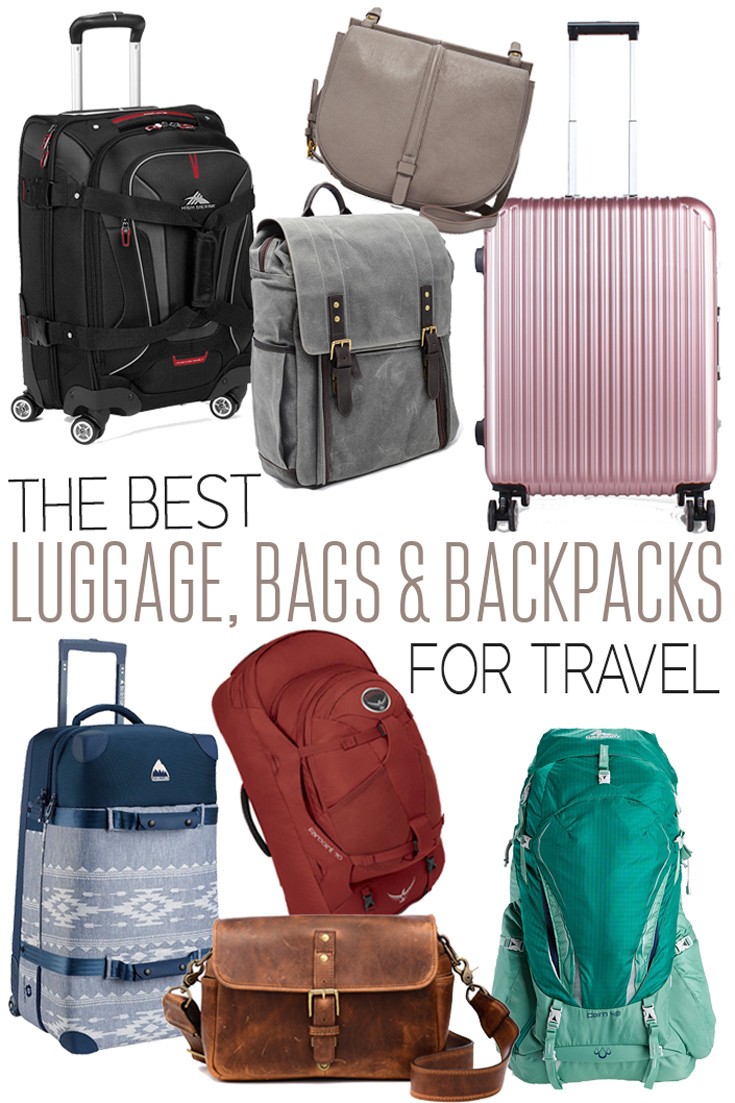 When you live out of a suitcase, good luggage is essential. From carry-ons to day bags to checked baggage, I've spent a lot of years curating the perfect collection.
Travel is so much easier when you have the right kind of bag for the trip. And, of course, quality is key. You definitely don't want your bag falling apart at the airport.
Need an upgrade? Here's a rundown of the best luggage, bags and backpacks for travel.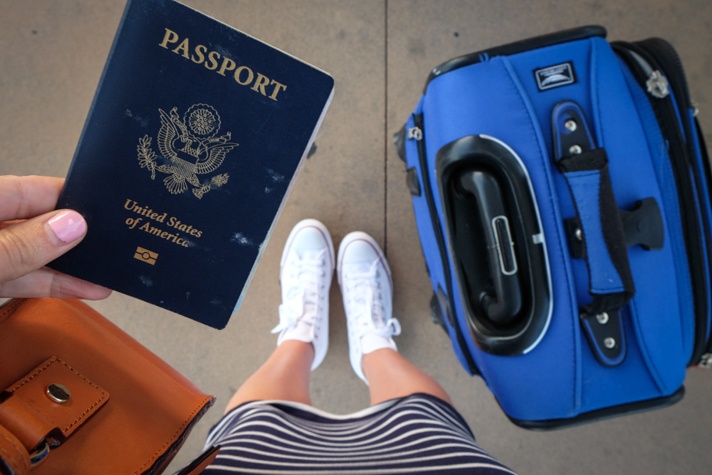 – Type of Trip –
My luggage changes from trip to trip, depending on the type of gear I'll need for activities, as well as the length of my stay! Typically, I'll use the following for each kind of trip:
Weekend Getaway
I take my camera backpack with me on every trip just to keep all of my electronics and camera gear organized. Depending on the weather for my weekend getaway, I'll typically take a roller carry-on and a small bag, like the Lo & Sons OG bag or a small duffel.
One Week Trip
For a week-long trip, I'll take my camera backpack and check my Burton double-compartment suitcase. If it's a cold-weather destination, an additional carry-on bag might be needed to make room for boots and heavy coats.
Two Week Trip
If my trip is about two-weeks, I'll start packing by filling my camera backpack and a larger suitcase to check, and move to my second checked bag if necessary!
Three Weeks or Longer
Typically if I'm traveling for three weeks or longer I'll pack two checked bags and my camera backpack. And I really try to pack light, but any longer than three weeks and I may have to bring along a carry-on as well!
– Top Carry On Bags –
When it comes to carry-ons, it's essential to have the right size bag. For travel within the United States, you can usually take a 22-inch bag. When you are outside of the United States, generally you will be restricted to a 21-inch carry-on.
Since your space is restricted, you'll want to find a bag that's easy to organize and maximizes every inch.
– Top Day Bags –
When you're traveling, you'll want to upgrade your normal handbag to a day bag that can fit more, and that's safe from pickpockets. It's good to have a bag that can carry your camera and all of your daily essentials!
– Top Gear Backpacks –
When you have a ton of tech to haul, a good backpack is in order. For photo shoot days, I like to carry a bag that'll hold my camera, lenses, drone, laptop, and more.
– Top Travel Backpacks –
If you're going to travel, you need to experience backpacking at least once; and of course, you'll need the perfect bag for it.
– Top Checked Bags –
When it comes to checked bags, I have to have a double compartment for optimal organization and space. Having different compartments to stash things makes it infinitely easier to know where everything is.
– The Extras –
Even the best suitcase doesn't organize itself. To keep things sorted, you've got grab a few add-ons like packing cubes, clear pouches and a good passport cover. Oh, and, don't forget your luggage tag. A lot of luggage looks alike, so grab a tag that screams, "That's MINE!"