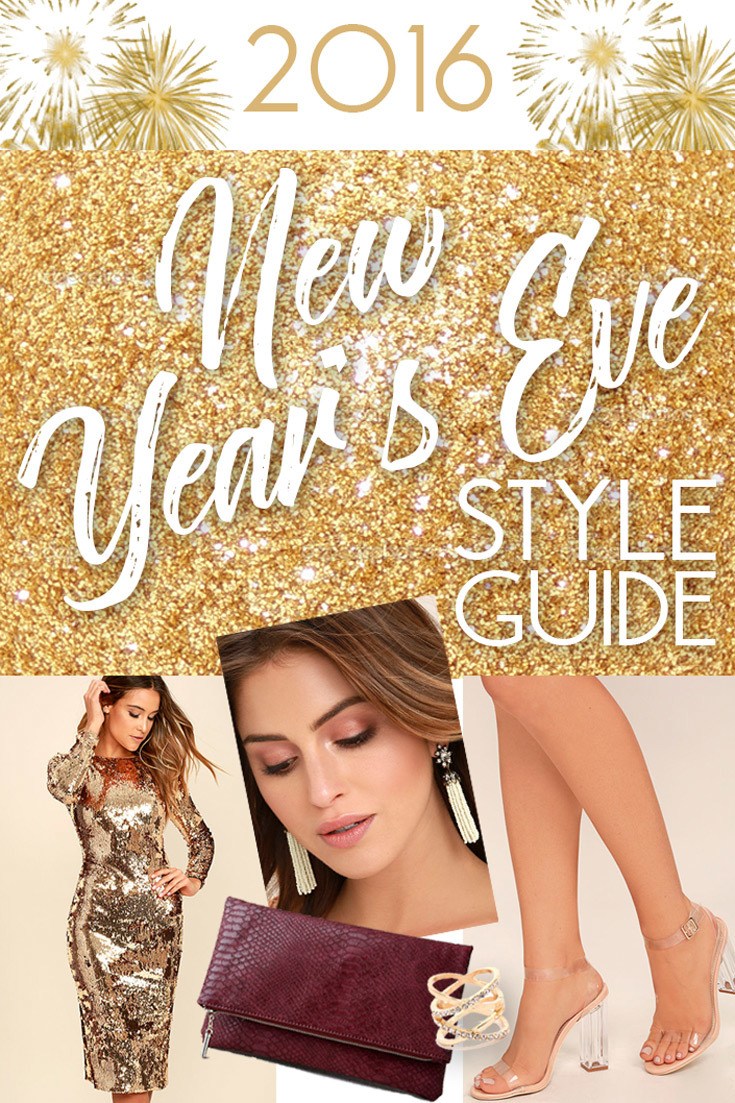 It's that time of year again… time to break out the stilettos, sequins gowns, and champagne, and set off the New Year in style. Lulus sent me some samples to style and share with you, so I've compiled some of my favorite styles.
Check out my three favorite looks for NYE!
All sparkle, everywhere!
Jumpsuits are my new favorite go-to. If you're going for the iconic NYE, glitter and sparkle look, then look no further. Catch their eye,  and steal the show with these stunning, sparkling ensembles.
Hitting the club for the countdown?
Show off your curves in these comfortable yet flattering bodycon dresses. Available in different colors, you're sure to find a style (or two) that suits you. PLUS, you can wear the dresses for other occasions throughout the year– win, win.
If glam is your New Year's resolution…
Dress in class from head to toe! If you're headed to holiday galas, upscale events or just looking to feel fabulous while ringing in the New Year, you can't go wrong with one of these gorgeous maxi styles.
If you are sticking to neutral colors, you can add sparkle to any outfit with these accessories. For a low neckline, consider a layered necklace or choker. A clutch is the cherry on top of any look, and you'll need it carry your belongings in style!
I'm obsessed with rings, so I say, add them to any outfit this year!
Please note that some of the links above are affiliate links, and at no additional cost to you, I earn a small commission if you make a purchase. That income goes to supporting this website and keeping it free for you and everyone else! As always, ideas and opinions expressed in this post are entirely my own.