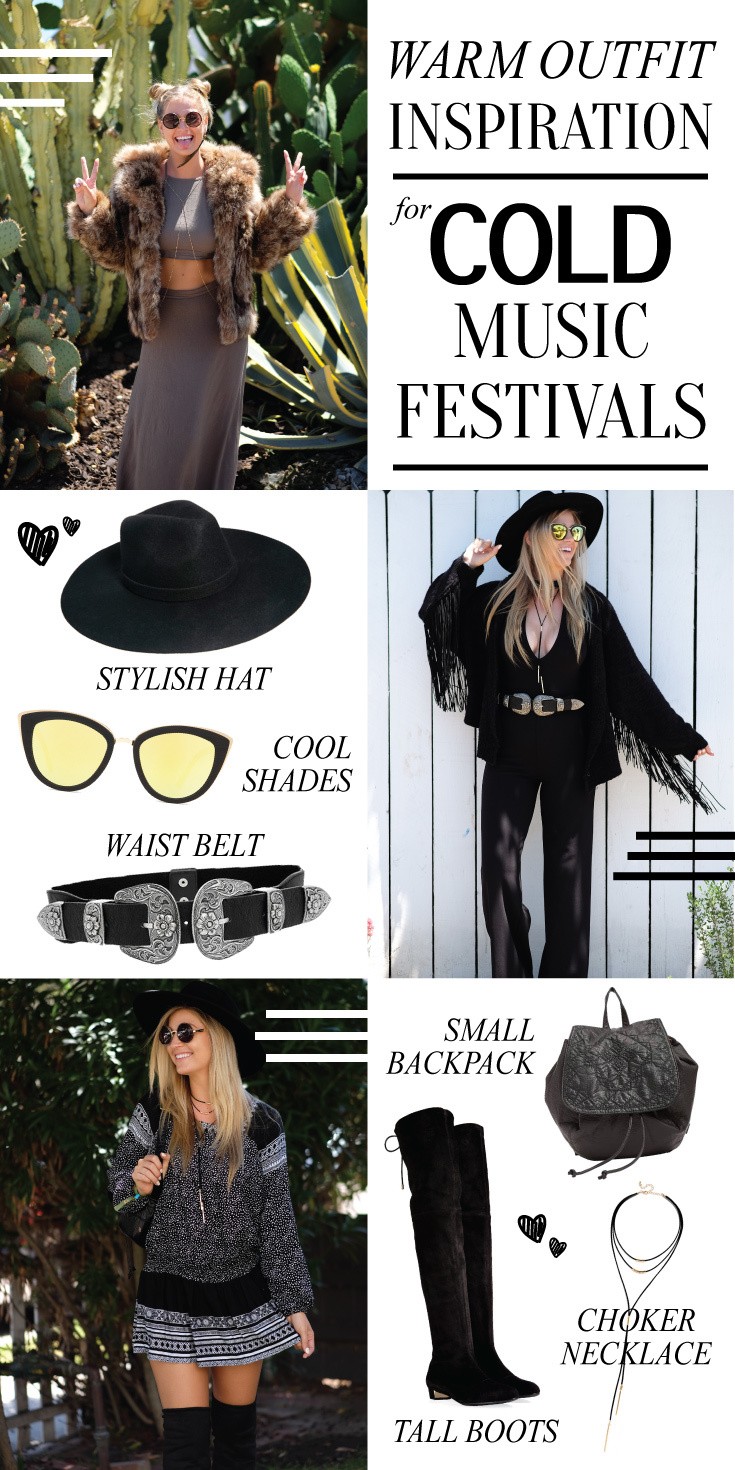 When you think of music festival style, your outfit inspiration is usually flower crowns, high-waisted shorts, mirrored sunglasses, and crop tops galore. Music festivals are typically portrayed as warm and sunny.
However not all music festivals are in the summer like Coachella and EDC.
What about music festivals in the fall and winter months, or colder areas in general? Outside Lands in San Francisco is notorious for unpredictable and, often times, freezing weather despite taking place in the summer months.
To keep from freezing my bum off, I styled a few different looks that were cute, practical and perfect for colder weather.
Here's my warm outfit inspiration for colder music festivals!
Outfit #1: Hot Cross Buns
Outfit #2: Outside Lands Outlaw
Outfit #3: Frock & Roll
SHOP other festival style essentials!