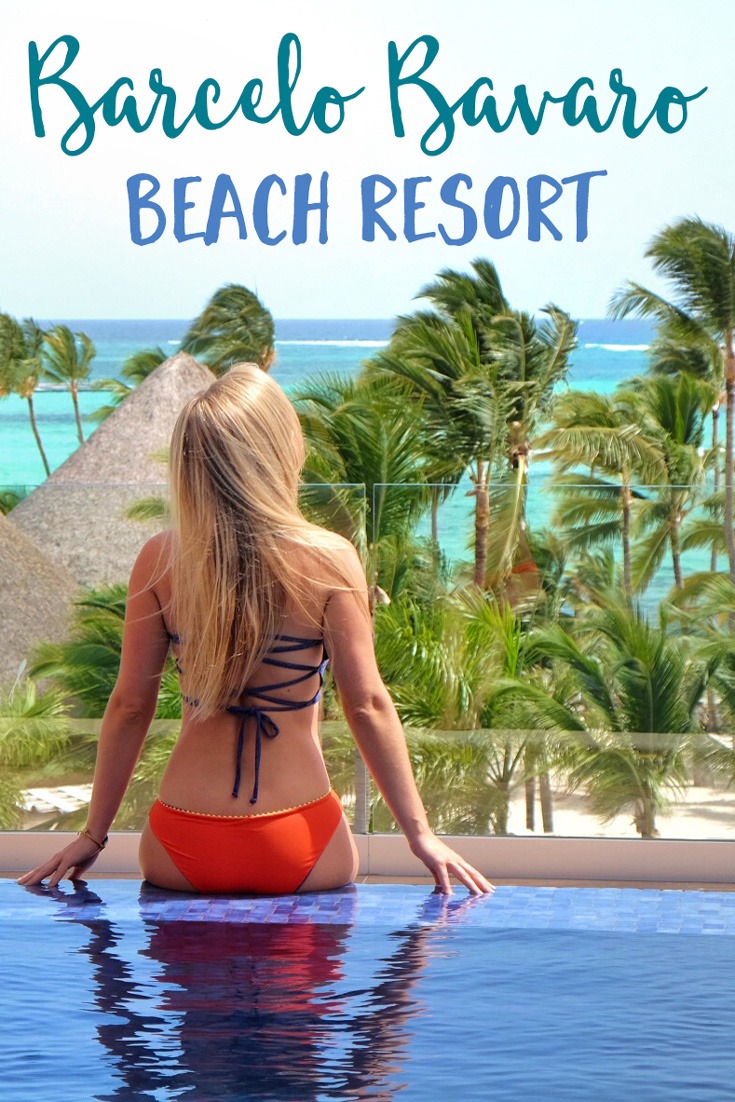 Earlier this summer, the Barceló Bávaro Beach Resort in the Dominican Republic invited me to come to Punta Cana and film a unique visual project.
Along with other bloggers and vloggers from Spain and Brazil, I helped film and create an immersive video gallery of the resort experience.
Barceló Bávaro Beach Resort is a 5-star, all-inclusive resort situated on the pristine coastline of Punta Cana. It was my first time staying at an all-inclusive resort and it was an amazing experience!
Here are some of the highlights from the Barceló Bávaro Beach Resort!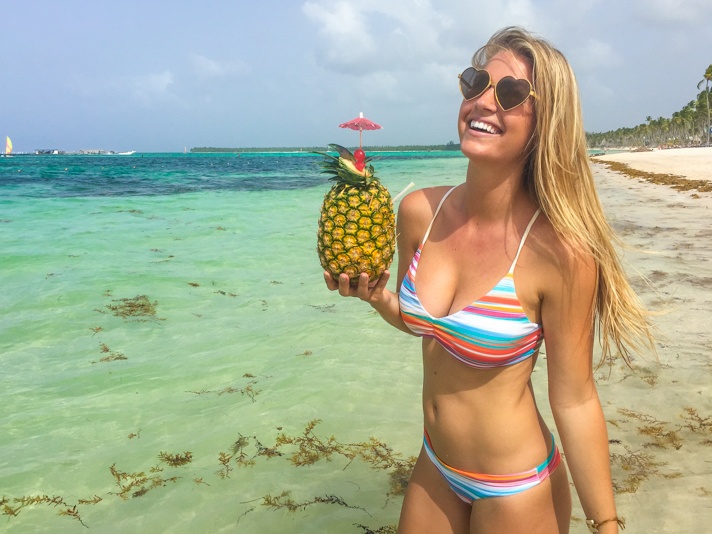 ~ Beaches ~
Barceló Bávaro is located on the beautiful seafront of Bávaro Beach. It is on the top 10 list of the best beaches in the world and is the best one in Punta Cana! The beach is protected by a coral reef so there isn't a wave break making it perfect for swimming!
I also had a chance to go diving through the onsite PADI diving center. I highly recommend making time to dive during your stay. The reef is beautiful!
Check out my video of the Barceló Bávaro beaches!
~ Food ~
Barceló Bávaro is a TOTAL foodie experience! To have lobster, fresh seafood AND free room service included in my stay was unbelievable!
The resort features 11 specialty restaurants- each a gourmet experience from around the world!
There were Japanese, Mexican, Spanish, French and Italian restaurants, a steak house, a seafood restaurant (right on the beach), and even a traditional Dominican-style buffet. Barceló Bávaro literally has something for everyone!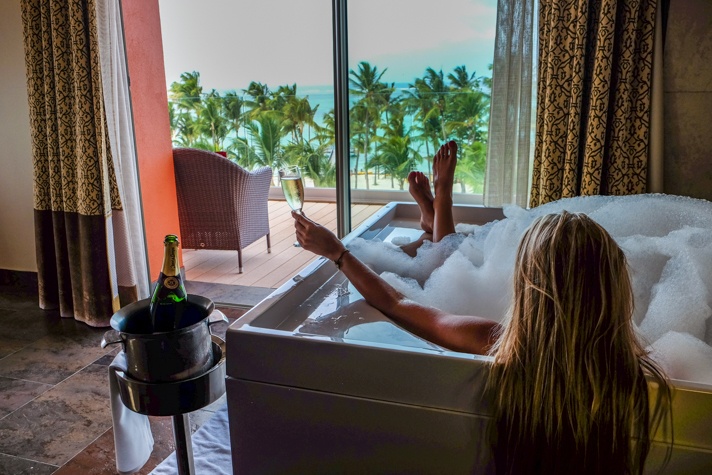 ~ Rooms ~
I was equally impressed with the comfort of the rooms. My room featured a jacuzzi tub on the balcony with an ocean view, the beds were soft and cozy, and the bathroom had a unique modern design with a waterfall walk-in shower.
I even got the chance to tour the penthouse suite and the private infinity pool is out of this world!
Check out my video of the Barceló Bávaro rooms!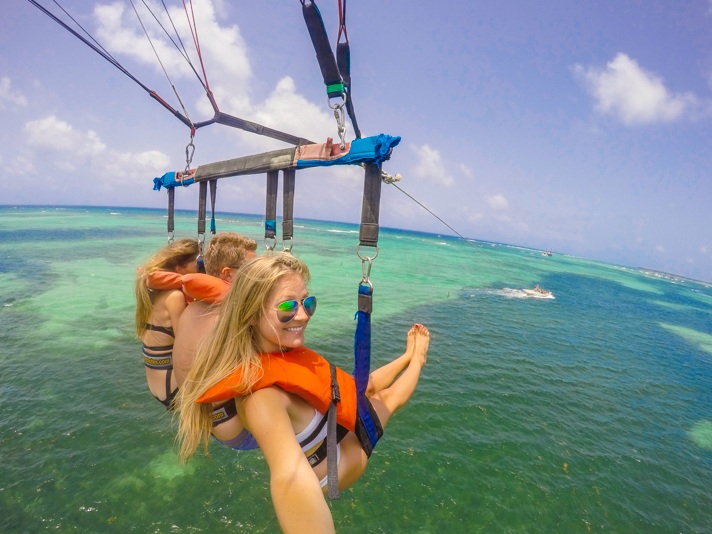 ~ Sports ~
The is SO much to do at the resort and I did my best to try everything! Between sailing in a hobie cat, beach volleyball, parasailing, scuba diving and kayaking, there's no shortage of fun in the sun!
Check out my video of the Barceló Bávaro sports!
Barceló Bávaro Beach Resort is the ultimate all-inclusive experience in Punta Cana! Whether you come for the food, the pristine beaches, or a relaxing getaway it will be an experience you won't forget!