I love when I get an opportunity to share my favorite products and experiences with my readers, so I'm thrilled to be giving away my favorite travel cardigan by enCircled! Their Chrysalis Cardi is by far the best travel cardigan I've found- and makes a GREAT addition to any inflight outfit!
What Makes it the Ultimate Travel Cardigan?
100% Sewn in Canada and made from a sustainable, eco-friendly blend of Modal fabric

Unlike traditional multiway garments, the Chrysalis Cardi does not need to be pinned or tied

Effortless, classic and versatile

MORE than 8-ways to style it… let your imagination run wild!
Wearing the 8-Way Travel Cardigan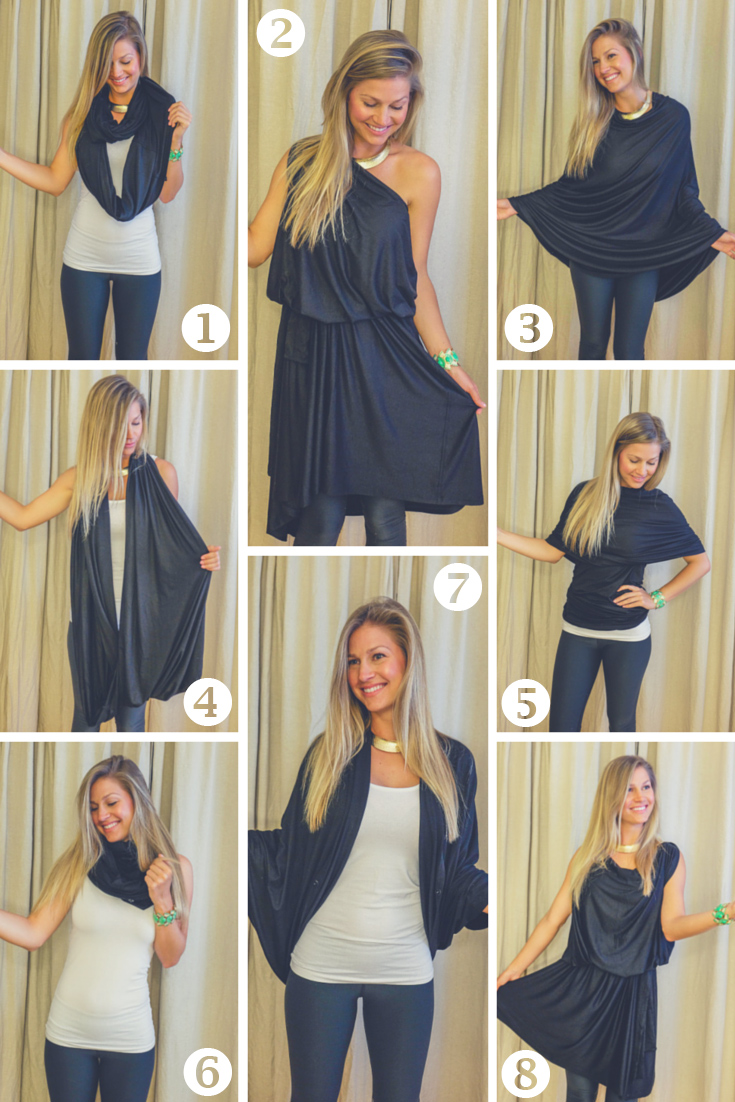 | 1. Double Scarf | 2. One Shoulder Dress | 3. Cape | 4. Long Scarf | 5. Cross Back Top |
| 6. Triple Scarf | 7. Cardigan | 8. Grecian Tunic |
Enter for your chance to win!
Simply log into the Rafflecopter widget below with Facebook or your email address. Each action in the giveaway puts your name in the hat! The first action is mandatory to enter to win, but the rest will give you extra entries. You can also tweet each day throughout the campaign to earn more entries.
Winner will receive an enCircled Chrysalis Cardi ($110 value)!
Winner will be announced 4/22/15