I am leaving for the Middle East tomorrow and after my 5 hour flight from San Diego to New York, a six hour layover in NYC and then another 11 hour flight to Amman, Jordan… I will finally arrive.
Needless to say I won't be looking my best.
I decided to do a travel makeup tutorial on how to look well rested even after a, let's say, 24 hour travel day! I learned a lot from watching videos by beauty bloggers and have come up with an easy and natural looking makeup routine.
Check out the video below!
So that's how I get my face all bright and well rested. I chose not to include a full tutorial with eye makeup and everything because everyone has their own preference.
I mostly just wanted to show highlighting and contouring techniques for your money maker!
Here's what I used in the tutorial: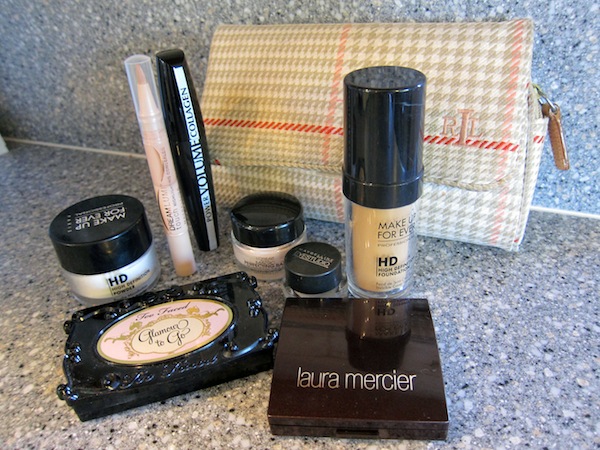 What are your favorite travel makeup products?