As someone who grew up in Southern California and went to school and lived in San Diego for many years, I admittedly had never been to Shelter Island.
Shelter Island isn't actually an island but rather a strip of land that's a little over 1 mile long and only a few hundred feet wide. It's home to one of the most beautiful marinas in all of San Diego and a handful of seaside resorts, including the beautiful Kona Kai Resort.
Kona Kai Resort is a beachfront resort and marina featuring incredible dining, newly renovated rooms and a world-class spa.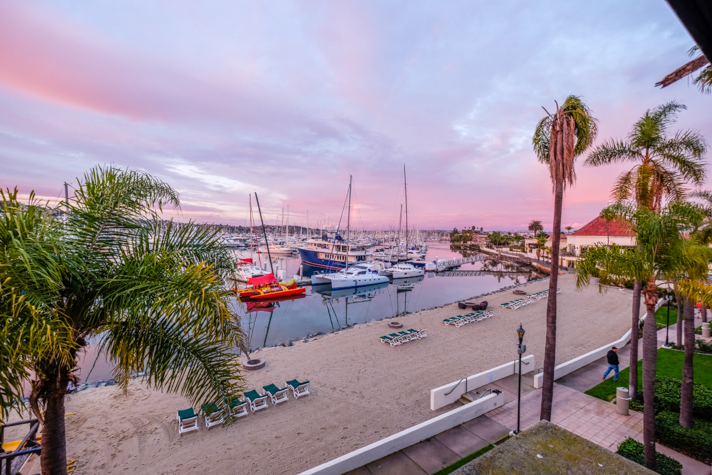 The Hotel
Upon arriving, I was taken aback by the casual luxury of the hotel. Tropical decor and bright sun-kissed colors and accents decorated the property.
The hotel had a true "Surfer's Paradise" feeling.
At the center of the resort, I found a beautiful pool with cozy cabanas (and my name written all over it). Fire pits lined the beach and sailboats stretched for miles along the marina.
The resort also offers activities on the property including paddle boarding, kayaking and Sea-Doo rentals.

Rooms
After checking in, I was shown to my room. Beautiful bright accent walls and cozy beds were a warm welcome. The bayside view from the balcony was the cherry on top!
Kona Kai received a complete renovation in 2013, transforming their 129 accommodations into slices of SoCal heaven. Each morning, I enjoyed a cup of coffee on the balcony and watched the sailboats sail across the bay.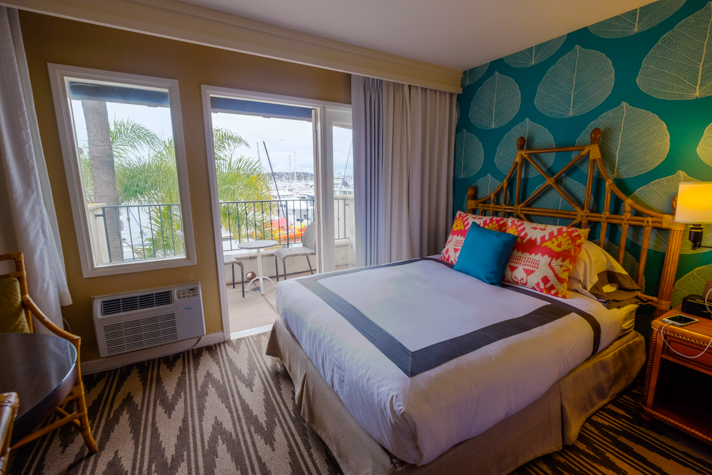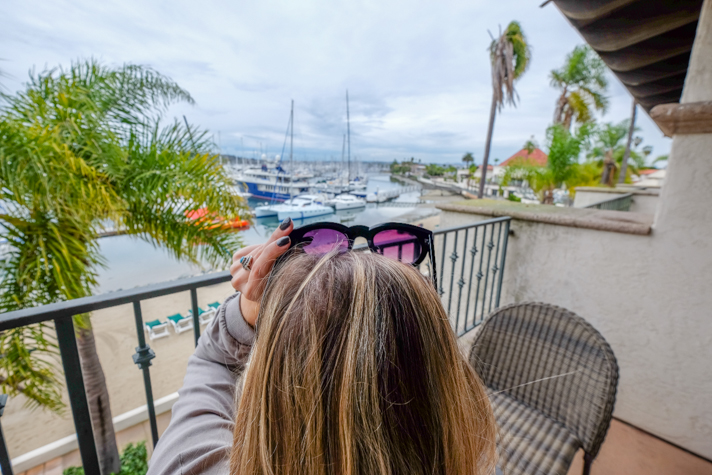 Spa Amenities
Kona Kai not only features a pool, hot tub and fitness center, it also has a world-class spa, SpaTerre, offering a range of services for some pampering and relaxation. I indulged in one of the Global Rituals treatments where I received the Javanese Royal Treatment.
SpaTerre's Global Rituals are an amazing way to treat yourself to traditional spa experiences from around the world, from Balinese to Egyptian to Thai massages and body treatments.
Some Global Rituals treatments at SpaTerre on offer:
Javanese Royal Treatment: Lose yourself in this lavish ritual direct from the palaces of Java: includes a luxurious Balinese massage, essential oil and and herbal exfoliation, a cool yogurt splash and shower. To complete your experience, sink into a soaking tub prepared with rose petals and infused with tropical fragrances.
Cleopatra's Milk Ritual: Cleopatra, legendary in her time for exquisite skincare, bathed in milk and honey to soften and hydrate aging skin. Sacred combinations of traditional practices accompany this journey of deep peace and spiritual awakening. This ritual begins with a customized sugar exfoliation; followed by a serenity milk bath soak and finish with a nurturing massage.

Dining
Kona Kai's Vessel restaurant menu features local, seasonal and sustainable coastal cuisine expertly prepared by Executive Chef Roy Hendrickson. The 360 degree bar creates a casual-chic environment perfect for enjoying a glass of wine and some delicious food.
I sampled nearly everything on the menu and loved every bite, but the spicy tuna tacos, sea bass and crème brûlée were otherworldly!

Even in the Winter, San Diego features gorgeous weather, making Kona Kai Resort a beautiful destination year round. For anyone traveling to San Diego (or San Diegans looking for the perfect "stay-cation"), don't miss Kona Kai Resort!

More Information
Hotel: Kona Kai Resort
Location: 1551 Shelter Island Dr, San Diego, California 92106
Accommodation: Casual Luxury
Price Range: $$


Special thanks to Kona Kai Resort for hosting me as their guest. As always, the content & opinions expressed here are entirely my own.