There are different types of accommodation for every type of traveler, but I have to admit apartment rentals have become my favorite. There's something special about traveling abroad while having all the comforts of home.
Even if it isn't exactly your home.
While traveling in Iceland with fellow travel blogger Matt, of Expert Vagabond, we partnered with FlipKey to share our experience of staying in a local's apartment in Reykjavik.
We browsed the FlipKey website for an apartment that would fit our needs. When searching for the perfect apartment in Reykjavik, we considered a few options:

Location: I wanted to be within walking distance of the city center
Size: We needed two bedrooms
Amenities: Washing machine and fast WiFi were essentials for me- bathtub was a huge bonus!
Parking: We were renting a car, so this was another essential

Matt and I ended up finding the perfect apartment on FlipKey that met all of our needs and was available for the duration of our trip in Reykjavik.
I absolutely fell in LOVE with this apartment!
You really couldn't beat the location. We were in a cute little neighborhood that was about a 10 minute walk from the city center of Reykjavik.
After a full day of exploring Iceland, I cannot express how nice it was for us to return "home" to a warm and cozy apartment and kick our feet up on the couch. It felt like our own space and made our stay in Iceland so much more comfortable.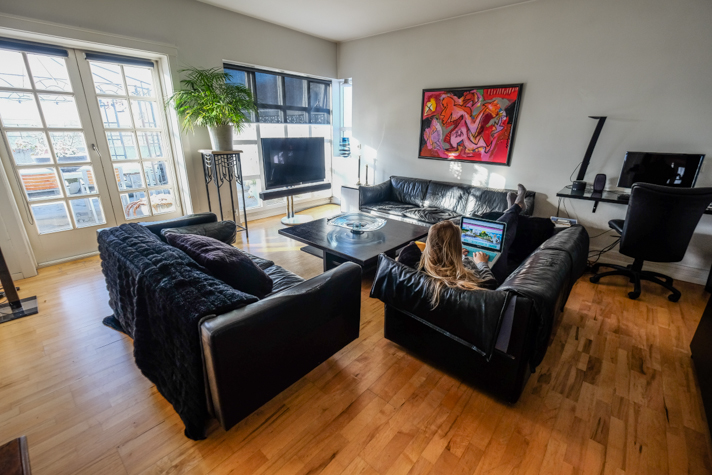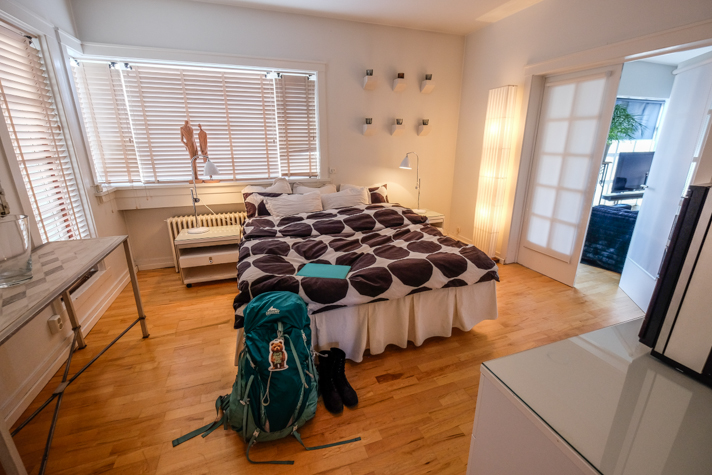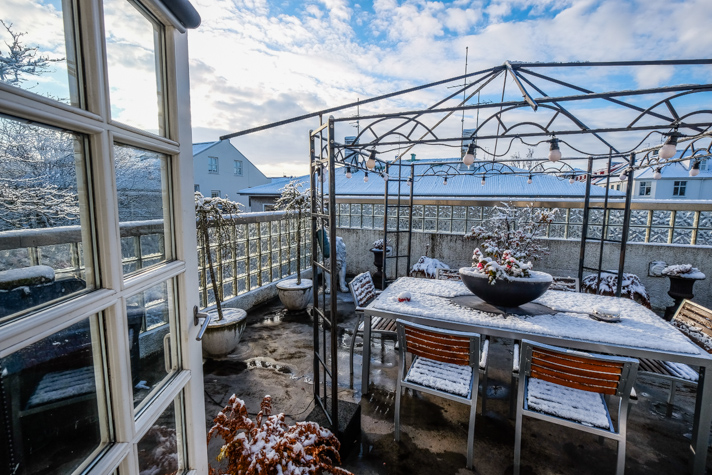 We stocked the fridge and would cook a homemade breakfast with a nice big pot of coffee every morning before hitting the road. We definitely saved money on our trip by being able to cook one of our meals on our own, which is one of the nice things about apartment rentals. I was also completely swooning over the kitchen in this apartment too. Isn't it cute??
I'm not a huge cold weather person, so I took full advantage of a hot bubble bath each evening. Because of the geothermal water in Iceland, it was like having my own sulfur bath each night right in my own apartment. While sulfur doesn't smell so nice, it's SO good for your skin.
Interesting Fact: Iceland obtains 100% of its electricity and about 85% of its heat from domestic renewable energy sources.
Cool, right?

I highly recommend renting an apartment in Reykjavik with FlipKey. It could easily have accommodated 2 couples (or 4 travelers) comfortably. Split between a group, an apartment is an even less expensive option than a hostel.
Plus you get all the comforts of home!

[checklist icon="fa-map-marker" iconcolor="" circle="yes" circlecolor="#53c3b5" size="medium" class="" id=""] [li_item icon="fa-map-marker"]Location: Reykjavik, Iceland[/li_item]
[li_item icon="fa-home"]Accommodation: Apartment[/li_item]
[li_item icon="fa-money"]Price Range: $183/night[/li_item] [/checklist]

UPDATE: In response to some concerns regarding the legality of renting an apartment in Reykjavik, FlipKey requires owners to represent that they can legally rent out their home to travelers in the terms and conditions that owners agree to prior to registering on FlipKey.
Special thanks to FlipKey for hosting me as their guest. As always, the content & opinions expressed here are entirely my own.