This is a very personal post that I've debated writing about for a long time. I feel that it is important to address the complexities of relationships with a life of long-term travel. Like many people with demanding jobs that work 60+ hours a week, consider that being abroad 8 months out of a year doesn't allow much time to develop or maintain a serious relationship.
While I'm traveling, the excitement of waking up in a new city and never knowing what the day holds is what I live for. My love for the world trumps everything. Trying new foods, losing myself in the sights and sounds of an ancient city, sharing a conversation with a complete stranger on a park bench… these are the things that make my heart skip a beat.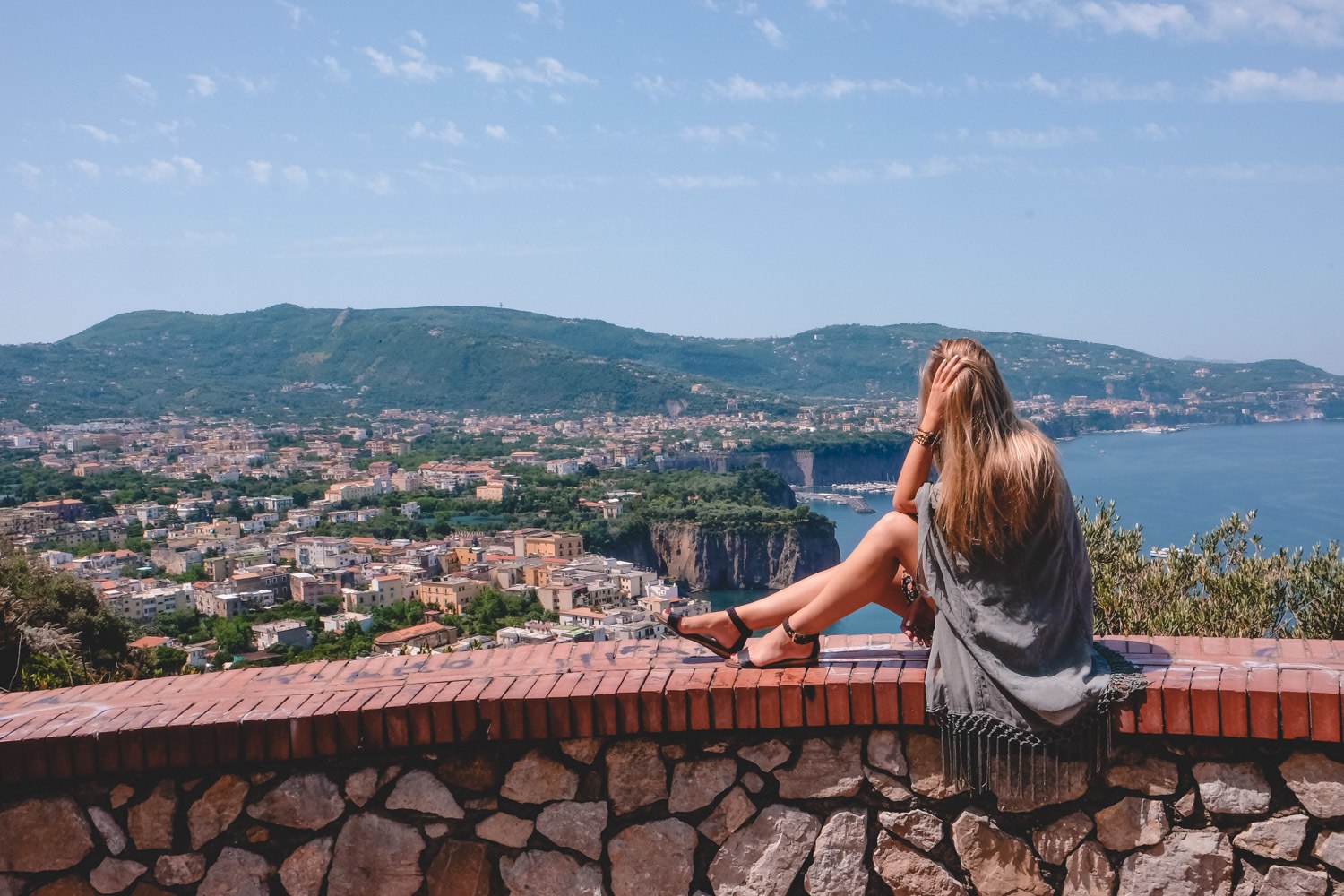 I have been single now for over three years. I'm 23. So the entirety of my early 20's has been a situation of three's a crowd with me, myself and I. I love traveling solo, living in the moment, the excitement of never knowing who I'll meet next and the thrill of an international romance.
But, I also struggle with prioritizing my independence, self-empowerment, and selfishness while longing for something deeper than a casual dinner date.
After a trip abroad comes to an end, I find myself home in California. My life slowly starts to settle back into a normal routine and sometimes I start dating again. I may go out with someone for a drink and we become friends, but there have been times where things develop into something more serious.
I would be lying if I said I didn't have a romantic side and I didn't long for companionship. It's a personal battle between living the life I've always dreamed of and wondering, "Will I ever settle down?" Inevitably, I know, right now, I will follow my heart and any relationship I begin while I'm home will likely have an expiration date in the very near future.
Sometimes it's hard to be realistic when you're a dreamer, but I could never expect to be in a "long-term & long-distance" relationship. It isn't fair to anyone. These are the years that I am taking advantage of to grow as an individual and fully experience my travels around the world. And, most importantly, these are the years I think every girl should put herself first– to figure what you really want in life.
I would never expect someone to wait around for me nor would I commit to someone who asked me to stop following my dreams in exchange for their love.
As you can see, it's not that I'm living "The Dream." I'm living my dream and it's definitely not for everyone. Some girls grow up dreaming of their wedding day and falling in love with prince charming. I grew up dreaming of adventure and lands far far away. Pursuing a life of travel is the greatest gift I've ever given myself. I've never been happier or felt more complete.
It's true. You can, truly, be single and happy.
Until the day comes where the world no longer calls to me I will continue to be an independent, world-traveling gypsy. Whether or not that day comes I don't know. And that's absolutely OK. For now, I won't look back and accept what I choose to live without in order to live the life I love. (I think the trade-off isn't so bad– if I do say so myself!)
Written May 2012

"Therefore, dear friend, embrace your solitude and love it. Endure the pain it causes, and try to sing out with it. For those near to you are distant, you say. That shows it is beginning to dawn around you; there is an expanse opening about you. And when your nearness becomes distant, then you have already expanded far: to being among the stars. Your horizon has widened greatly. Rejoice in your growth. No one can join you in that." – Rainer Maria Rilke