Sticking to beauty and health routines on the go is important! I hate when my skin feels dry and dull after a long flight or travel days. Lately, I've been traveling with frank body's coffee scrubs to keep my skin bright and hydrated along my travels, and they've just released a new scrub, which I'm very excited about, especially after my recent trip to Australia.
I love that all of their scrubs are all-natural, eco-friendly and cruelty-free, but their new A-Beauty scrub features native Aussie ingredients that I've encountered along my travels in Australia—from the Northern Territory to Queensland to NSW and beyond.

What Does A-Beauty Mean?
Firstly, A-Beauty is short for "Australian Beauty" if you hadn't gotten that yet. frank body is an Aussie brand that is putting A-beauty on the map with its naturally-sourced, native Australian ingredients and clean beauty products.
Australia is one of the most biodiverse countries in the world. The continent is rich in flora and fauna, and most of the landscapes and species there are unique solely to Australia—so it's incredible to see that some of those plants are being used to create natural beauty products with so many benefits for the skin!
So let's dive into why I'm loving the new A-beauty scrub and the native Aussie ingredients inside!
Back in 2012, on my first trip to Australia, I spent some time exploring the Northern Territory and Australian Outback—I traveled to Uluru, hiked King's Canyon and visited Australia's top UNESCO World Heritage Sites, Kakadu National Park. When I learned that the new A-Beauty scrub is made with the Aussie native bush, Kakadu Plum, it took me back.
The Kakadu Plum is Australia's star "superfood" and is found in the wild throughout the woodlands of the Northern Territory and Western Australia. The fruit has antiseptic properties and the highest concentration of Vitamin C of any plant in the world! Used within the scrub, it offers skin anti-aging benefits, fights blemishes and repairs damage caused by the sun.
How adorable! Did you know that koalas mainly eat eucalyptus leaves?!
Another powerful ingredient of the A-Beauty scrub is Eucalyptus oil. It offers a natural antiseptic with antifungal, antiviral, anti-inflammatory and antibacterial properties making it highly effective in treating acne and blemish-causing bacteria!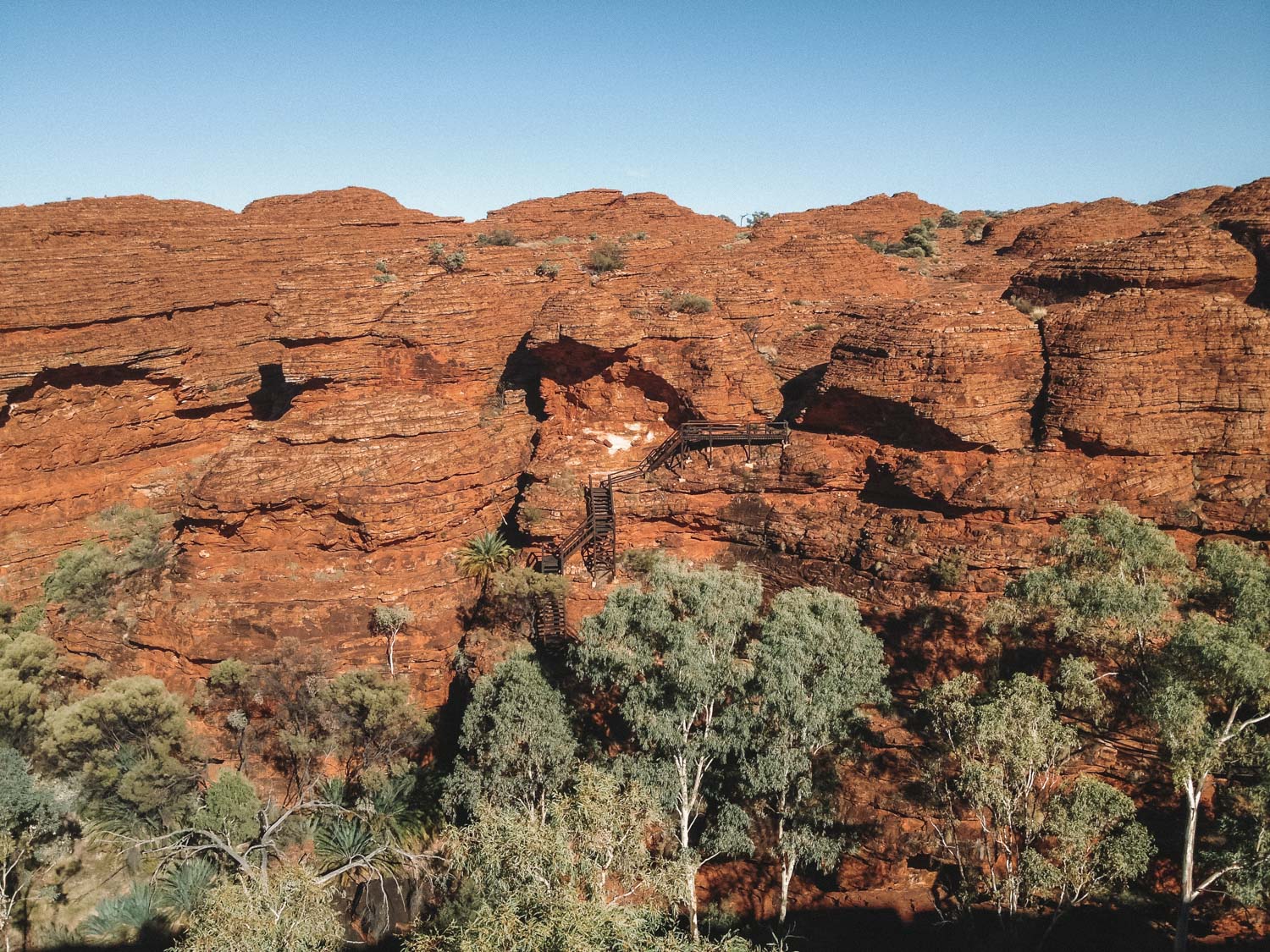 Because I travel so much, I have crazy combination skin that is oily and dry at the same time (it makes no sense!). To help refresh my skin, exfoliating regularly is essential for me. So, the Australian finger lime plant sourced from the rainforests of Australia (think Queensland and NSW) contains citric acid which means it is a powerful exfoliator—it can also help to brighten skin, fade scars, marks, and pigmentation.
All of these naturally-sourced ingredients work together to brighten skin, fight acne, fade scars, hydrate and tackle hyperpigmentation over continued use. Over the last year, I have been trying to transition all of my beauty products over to clean, natural products and this is the perfect addition to my regimen!
After the first use of this new A-Beauty scrub, it immediately left my skin feeling soft and hydrated. And the next day, I noticed my skin looking a little extra glowy.
I'm excited to have a piece of the beautiful country of Australia, and a reminder of my travels, in my bathroom now!

Check out all of the A-Beauty products from frank body!

Plus, frank body is offering free shipping for US-based babes and Australian orders over $25.

This post was written in partnership with frank body. As always, thoughts and opinions expressed here are entirely my own.