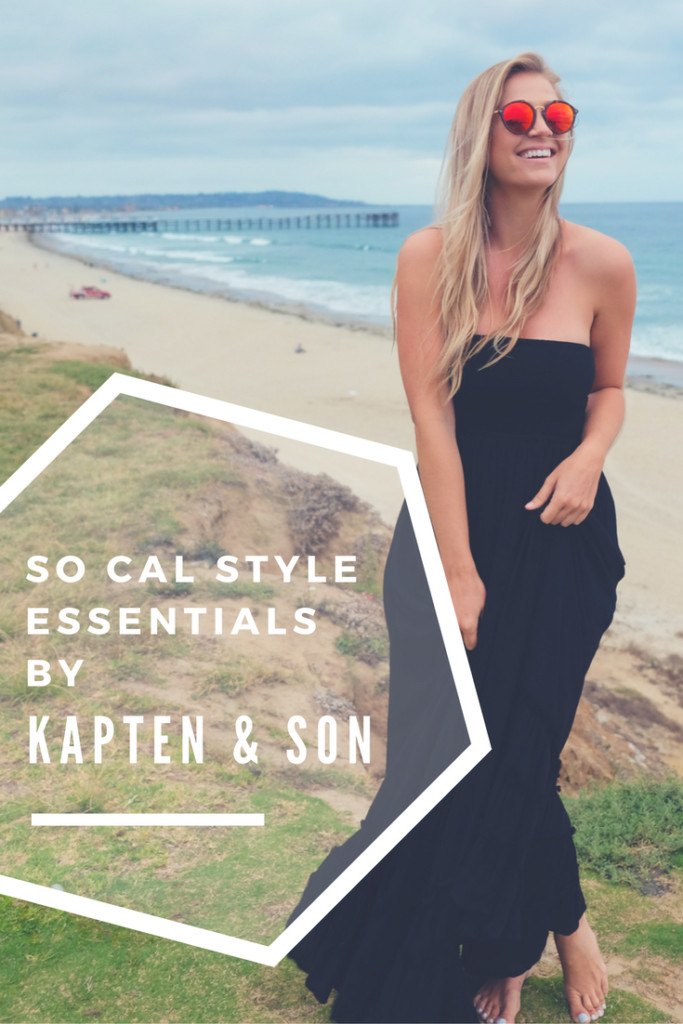 I like to think of West Coast style as feminine, loose and beachy, polished but casual, and ultimately laid back. There's a huge mix of style influence that varies mile by mile. But one thing that all styles have in common–accessories are king.
The building blocks of my favorite outfits? Sunglasses and watches are my go to! I recently spent some time back home in Southern California, soaking up the beach vibes, ocean views and the coastal styles all around me…
so I wanted to share some of my favorite SoCal travel style tips and items!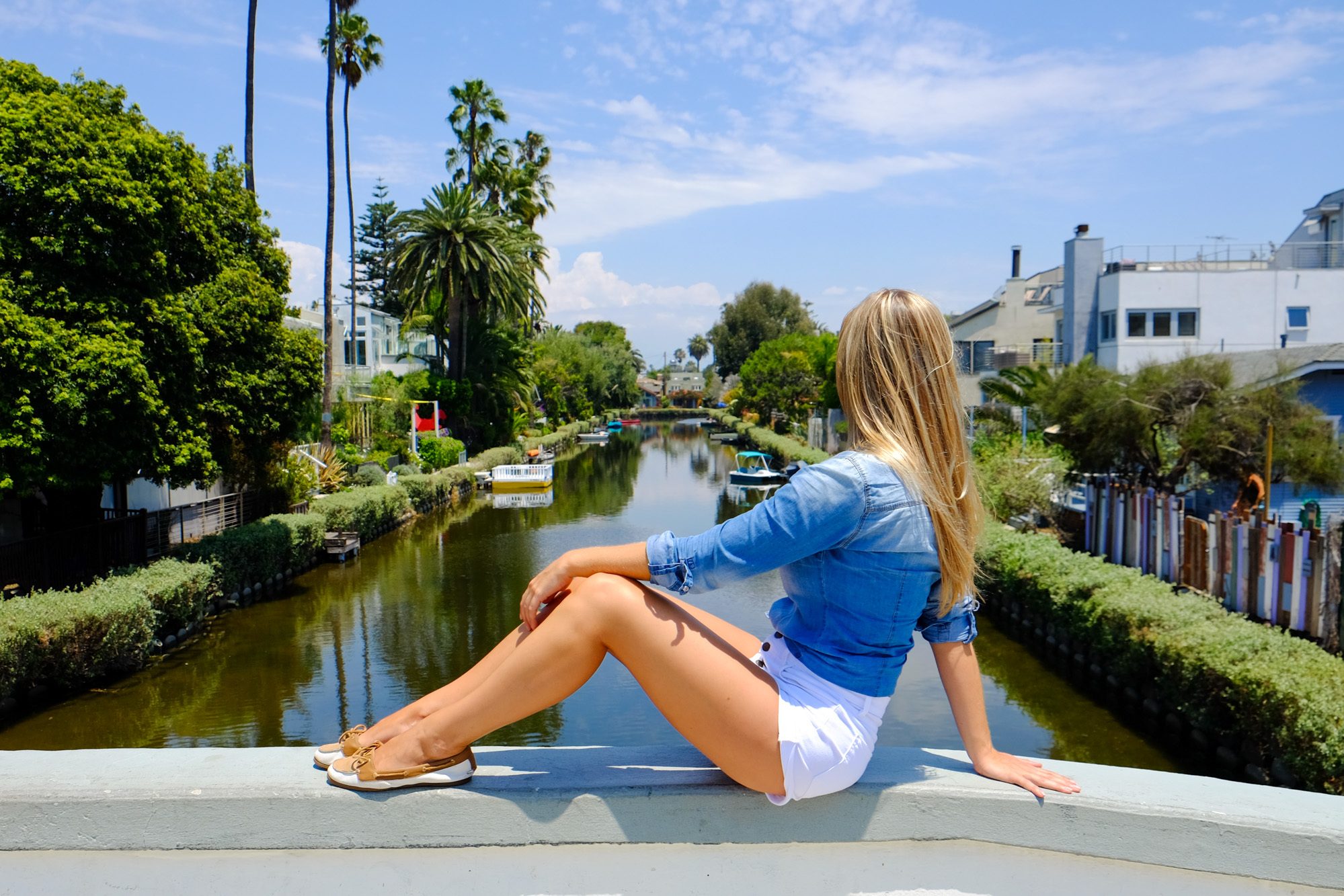 West Coast Style Basics
Bohemian and relaxed fit

Anywhere between careless, casual and chic is fair game

Strappy bralettes for the win

Sunglasses to compliment every outfit

Floral and tribal prints

Flannel and denim jackets are the best layers

You can't go wrong with fringe, crochet, rips or high-waisted shorts
Style Essential: Minimalist Watches
A great watch can dress up any outfit–it's as much an accessory as it is a way to tell the time. I prefer Kapten & Son's stunning watches for their choices of straps, sizes and colors!
My Favorite Styles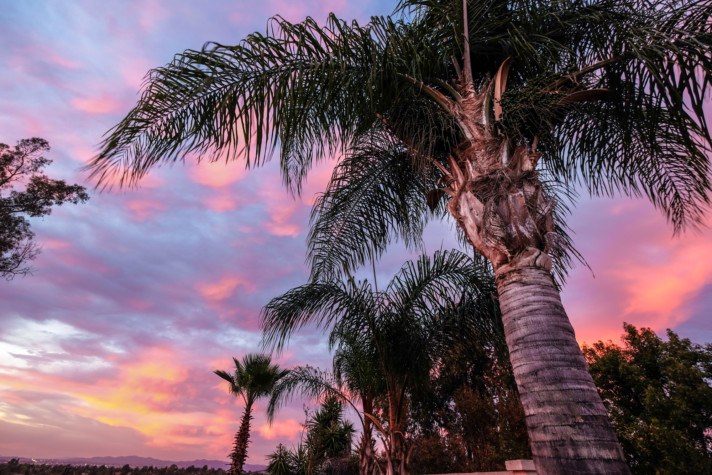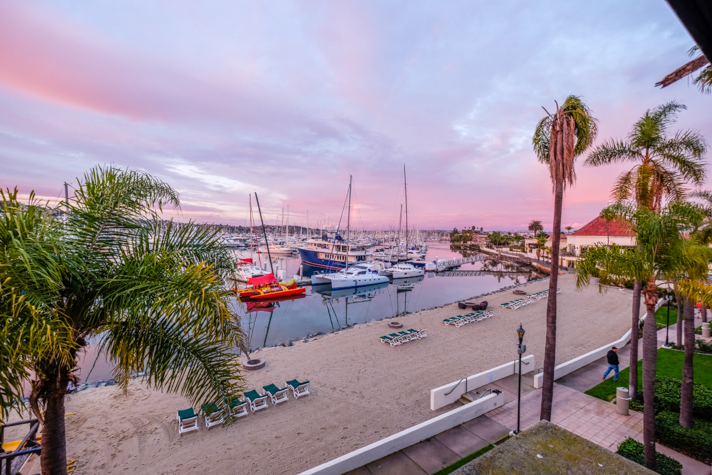 Packing for SoCal by Season
Southern California has some of the best weather in the United States so don't let winter put you off visiting. You'll find temperatures ranging from the mid-50's to the mid-70's, and although it's not bikini weather, it's usually very mild and great for exploring. Grab your flannels, jeans and beanies!
Spring is definitely one of the best times to visit Southern California. The tourists haven't taken over yet and the prices are still lower than you'll see them during the summer season. You'll find sunny beach days, or gloomy cloud-filled skies–be sure to pack for both cases!
Southern California is at its peak in the summer. The weather is perfect with overnight lows near the coast in the mid-60's and daytime highs in the mid-80's. Festival season is in full swing and you can find a celebration for everything under the sun. It's time to break out the bikinis, sundresses, high-waisted shorts, crop tops and strappy sandals!
Summer weather in Southern California continues into September and October before the cooler weather starts coming in. The beaches will clear out, but the sunsets are better than ever! Rock your favorite boots, leggings and sweaters!
Style Essential: Reflective Sunglasses
I was introduced to Kapten & Son's Fitzroy Glasses and am obsessed! I recently rocked them in Belize, and found them very comfortable and stylish. They have three other collections, and all together 37 ways to mix-and-match frames, colors, lenses… and you can even sort by your face shape!
My Favorite Pairs
This post was written in partnership with Kapten & Son. As always, opinions and thoughts expressed here are entirely my own.