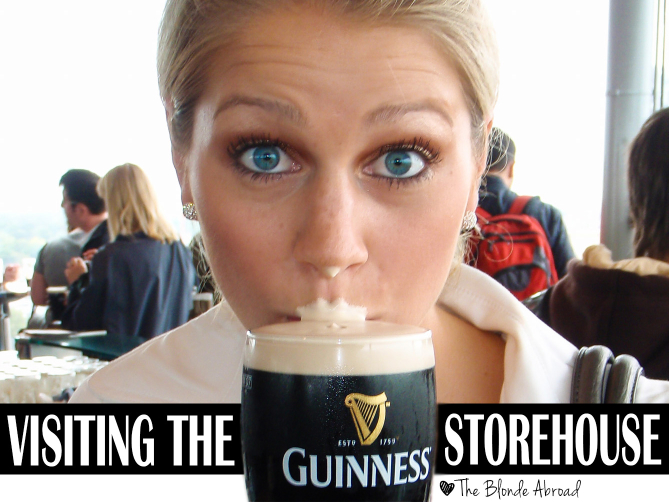 Nearly 6 years ago, I had the opportunity to visit one of the most iconic beer landmarks in the entire world. I was on my first ever trip abroad between my sophomore and junior year of college and had just finished studying abroad in Spain.
I planned on backpacking through Europe to visit some of the major tourist destinations. Perhaps it was the fact that I was 19 and could legally drink a cold one, but Dublin was at the top of my list!
Instead of boring you to tears with a play-by-play of, albeit, one of the coolest brewery experiences in all my travels, I figured pictures from the experience at the Guinness Storehouse and fun facts about the beer would be much more entertaining.
Fun Facts about Guinness:
Visiting the Guinness Storehouse in Dublin
Location: St James's Gate, Dublin 8, Ireland
Hours: Open 7 days a week from 9.30am – 5pm (last admission is at 5pm)
Adult Admission (18+): €16.50 Save 10% by booking online €14.85
Do you like Guinness?